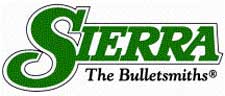 Customers have been asking us for years to make a 6.5mm and 7mm version of our very popular 30 caliber 165 grain HPBT GameKing and we are happy to say we have fulfilled that request.
Just like their 30 caliber cousin, these bullets will be ideal for midsized game with standard and magnum calibers.
The thicker jacket promotes deep penetration while the skives at the meplat provide reliable expansion.
6.5mm & 7mm Skived GameKings
6.5mm 130 grain HPBT GameKing (Part # 1728)
7mm 140 grain HPBT GameKing (Part # 1912)
For more information, contact Sierra at 1-800-223-8799 or sierra@sierrabullets.com
Any views or opinions expressed in this article are those of the author and do not reflect those of OutdoorHub. Comments on this article reflect the sole opinions of their writers.