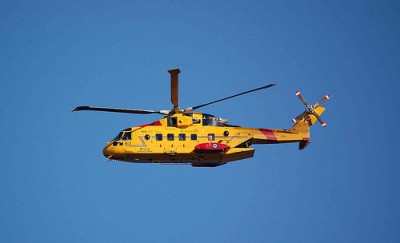 Three kayakers were rescued yesterday after being stranded on a rocky cliff near the coast of Evanston Point, Vancouver Island, British Columbia. The experienced kayakers were marooned after one of individual's kayaks was damaged by rough seas tossing him into rocks. His friends were also stranded when they unsuccessfully came to his aid. The three men required a Coast Guard helicopter air lift due to the inaccessible and dangerous terrain.
The men did not have any communications gear with them, and luckily they were spotted by a passing boat which radioed for help. Thankfully no one was injured in the wreck or the aftermath. Rescue crews attributed the eventual rescue of the men to their use of proper safety equipment. The uninjured kayakers were later flown back to their campsite.
Image from WillMann on flickr
Any views or opinions expressed in this article are those of the author and do not reflect those of OutdoorHub. Comments on this article reflect the sole opinions of their writers.