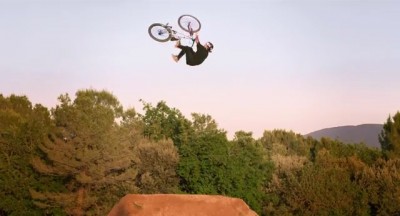 Extreme sports know no boundaries. Antimedia and Red Bull took some time to visit Catalonia, the autonomous Spanish region that contains Barcelona, to film Andreau Lacondeguy training on his new compound in Llinars del Valles outside the region's capital. Lacondeguy bought the FMX compound from Edgar Torronteras in 2011 and built a 13 meter tall run-in to be able to mountain bike the hills. Yet that doesn't mean his dirt bike is collecting dust in the garage. Just the opposite – it's collecting dust on the track!
Image screenshot from video by Antimedia01 on youtube
Any views or opinions expressed in this article are those of the author and do not reflect those of OutdoorHub. Comments on this article reflect the sole opinions of their writers.