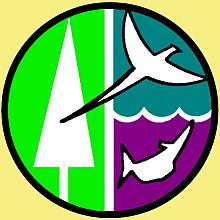 A mountain lion was euthanized in Kimball on Saturday, Aug. 18, according to the Nebraska Game and Parks Commission. A Game and Parks representative darted and euthanized the 90-pound male after it was reported in a tree in a residential area.
Since 1991, there have been 71 confirmations of mountain lion presence in Nebraska outside the Pine Ridge.
Logo courtesy Nebraska GPC
Any views or opinions expressed in this article are those of the author and do not reflect those of OutdoorHub. Comments on this article reflect the sole opinions of their writers.