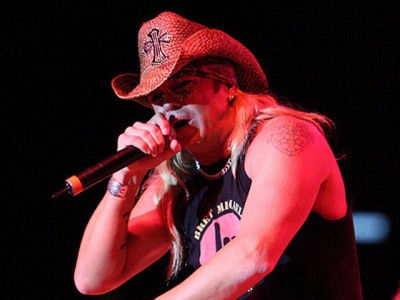 Who knows RVs better than Bret Michaels? The frontman of the band Poison has spent more time in them than even the most hardcore American trekker. For more than 25 years, Michaels spent his time traveling across the country on tour in customized and luxurious tour buses. This past week, Michaels signed a contract with Travel Channel to host a new series, Rock My RV, which will restore and give drab RVs makeovers. The show will transform RV into "outrageous… mobile mansions."
Michaels told reporters "between touring and travelling, I spend a lot of time on the road and my tricked-out, custom coach is my home away from home. I crisscross the country and live in my tour bus, and I know how to take an RV from ordinary to extraordinary. I can't wait to put my expertise to use and show people how to make their RVs rock."
Production begins next month with eight half-hour episodes already purchased. The show, which some say will be similar to MTV's Pimp My Ride, is slated to air in 2013.
Michaels image from J.D. Page (jdpage) on the flickr Creative Commons, Bus image from Jackie Waters (QuotableKidney) on the flickr Creative Commons
Any views or opinions expressed in this article are those of the author and do not reflect those of OutdoorHub. Comments on this article reflect the sole opinions of their writers.