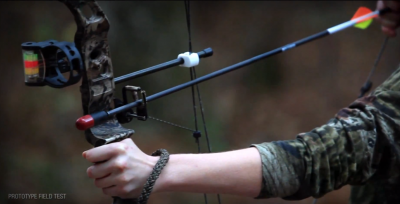 Rac-Em-Bac recently introduced the Bow Mag arrowhead, a cylinder that can hold a .38 or .357 round that fires on impact. The notion of an "arrow bullet" has been around for some time as the ideal combination between stealth and stopping power. On first impression, some hunters may think that the Bow Mag is simply a bang stick shot from a bow. They're not that far from the truth, but it's not necessarily a bad thing.
The Bow Mag fits over most conventional arrows and crossbow bolts and offers additional power for taking larger animals. Rac-Em-Bac especially recommends them for use against wild boars or other nuisance species. The arrowheads are offered in packs of 6 for $39.99. You can find them here.
You can watch the commercial below:
WARNING: The video below contains some graphic content. Viewer discretion is advised.
Image screenshot of video by Parker Brand on youtube
Any views or opinions expressed in this article are those of the author and do not reflect those of OutdoorHub. Comments on this article reflect the sole opinions of their writers.