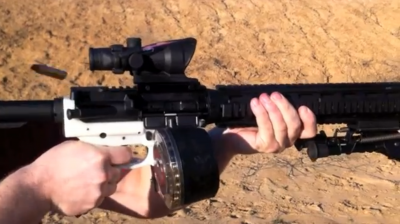 Defense Distributed, a designer and advocate of 3D printer-produced gun parts, recently released the newest video in their AR lower receiver tests. This particular model was able to endure over 600 rounds.
Defense Distributed also produced a printable, plastic magazine for the AR. The company seeks to keep a compendium of 3D printer knowledge online as a "wiki" platform that will be accessible to anyone.
Image screenshot of video by DXLiberty on youtube
Any views or opinions expressed in this article are those of the author and do not reflect those of OutdoorHub. Comments on this article reflect the sole opinions of their writers.