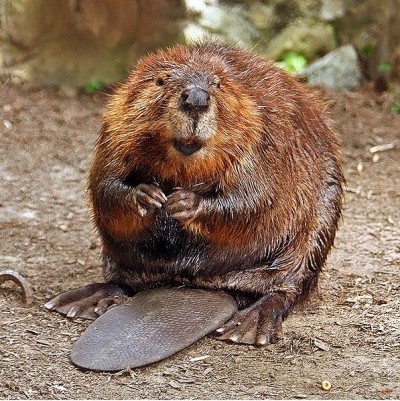 The Wyoming Game and Fish Department and local conservation groups have teamed up for a project that would keep the North Platte River healthy and dam the troublesome Bolton Creek. However, instead of using manpower and thick concrete, the project is employing the native beaver population and about 50 tons of wood debris.
According to the Casper Star-Tribune, Bolton Creek has been a problem for years. A tributary to North Platte, Bolton Creek's broken foundation means that water moving through it picks up sediment. The muddy waters that then flow into North Platte are detrimental to wildlife such as trout and other fish species. Even worse, the buildup of sediment is digging a trench in the river, narrowing the waterway and making it deeper. This is a major threat to the river's status as a popular spot for anglers.
As a result, a number of departments and organizations decided to work together to dam Bolton Creek. The city of Casper was eager to contribute to the workforce, especially if it means getting rid of a population of nuisance beavers that has been plaguing the city for weeks. Game and Fish Officials obliged and relocated the critters along the banks of Bolton Creek. The funds raised by the project will go in part to ferrying building material for these beavers via helicopter. Experts expect that the area surrounding Bolton Creek will soon become a thriving beaver habitat. When the critters move in, their dams will naturally close off much of the muddy water flowing from Bolton Creek to the North Platte.
In addition to turning Bolton Creek into a beaver habitat, Game and Fish officials expect better conditions in the North Platte river. Even local ranchers may benefit in the long term, as the Game and Fish Department intends on creating new streams in the area afterwards and greatly improving environment for both wildlife and livestock.