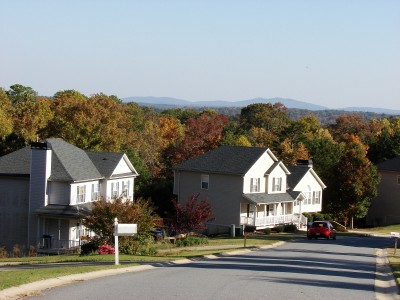 Crime in the sleepy town of Nelson, Georgia is relatively low, yet an unusual city ordnance is now drawing national attention.
As interest in gun control intensified over the early months of 2013, several cities considered going in the opposite direction and requiring their residents to own firearms rather than restricting them. With a population of only 1,300, Nelson was one of a few that were able to get such a measure approved. It is a largely symbolic move to show support for the town's gun owners and the Second Amendment. Called the Family Protection Ordinance, it mandated every household to maintain a firearm and ammunition, but makes an exception for those who cannot afford, legally own, or objected to the ownership of guns. According to the Associated Press, the ordinance was also never enforced and the only police officer in town, also the police chief, had no plans to enforce it in the future. The city council approved of the ordinance in April but did not expect the lawsuit that followed in May.
The Brady Center to Prevent Gun Violence filed the federal suit two months ago, but now both sides speak about the possibility of a settlement. The Brady Center is part of the Brady Campaign to Prevent Gun Violence, an organization that works to promote gun control laws both at a federal and state level. Upon the discovery that Nelson has passed a "gun requirement" ordinance, the Brady Center decided to take legal action.
"We definitely think this law is misguided and unconstitutional in Nelson and anywhere else where it's passed," said Brady Center lawyer Jonathan Lowy. "But it's also important to send a message to other jurisdictions around the country that might be inclined to pass similar misguided, unconstitutional laws."
However, Nelson was not the first town to enact such an ordinance. In 1982, nearby Kennesaw, Georgia passed a similar ordinance and like Nelson, never enforced it. Since then, several other towns have passed their own firearm requirement laws. Just as the Nelson city council was directly inspired by Kennesaw, so was the town of Nucla, Colorado. Law enforcement in Nucla also have no intentions on enforcing their ordinance, which local officials hope will deter crime.
Gun rights advocay group Georgiacarry.org plans on joining the lawsuit in support of Nelson, but the city's lawyers hope the issue can be settled amicably.
"I think if it is clarified that it was never intended to be enforced, I'm thinking that might move toward some possible resolution of the case," said David Archer, a lawyer hired to defend Nelson in court.
The AP reports that many of the town's residents are still in support of the ordinance, where it is viewed as a public message of opposition to gun control. It had been approved unanimously in a 5-0 vote by the city council in April.
Image courtesy City of Nelson