Trusted Review™ Scorecard
Average Score: 4.5 out of 5.0
Each product or service is rated on Quality, Reliability, Price/Value, and Referability. Each area has an individual score, and creates an overall Trusted Review™.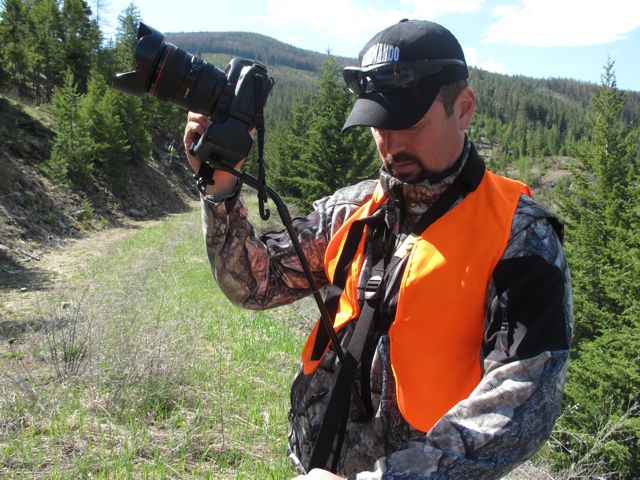 My friends from Airlite Chestpod recently sent me their new product that does wonders for those who are looking for a way to keep their still camera, binoculars or small form factor video camera steady. I was eager to put the Airlite to the test in the mountains of Montana. I primarily carry around lots of  heavy video camera equipment, but knew my 5D mark II still camera would be a perfect candidate for the Airlite Chestpod.
If you've ever used the tent poles that collapse and open up then you'll know where the main stability from this ingenious design comes. I was able to attach my 5D to the supplied hardware, snug up a few straps and was off shooting production stills with less fatigue then I would have going the traditional "hand-held" method.
Also included in the kit was a binocular base which helps keep those long glassing sessions for the hunter or outdoor enthusiast much more enjoyable. The Airlitelite Chestpod is exactly that lite!
At a mere five ounces this unit is perfect for those looking to steady their camera in a wedding to binoculars on the hunt. You won't be disappointed with this made in the USA product. I love mine and will be using it for many of my production needs. Check them out at http://www.airlitechestpod.com/.
Airlite Chestpod Product Review

,
Quality
The Airlite Chestpod is built with packing into the backcountry in mind. Lightweight is the overall theme, which translates to one less thing to worry about when going deep into the wilderness.
Reliability
During field testing the Airlite Chestpod lived up to its claim of reducing arm fatigue and keeping my binoculars steady.
Price/Value
With a price point of $34.95 this little 5.oz unit won't break the bank.
Referability
The Airlite Chestpod is now an intricate part of my backcountry kit. When the glassing gets tough I have a friend indeed. I would have to say the Airlite Chestpod is worth its weight in gold!