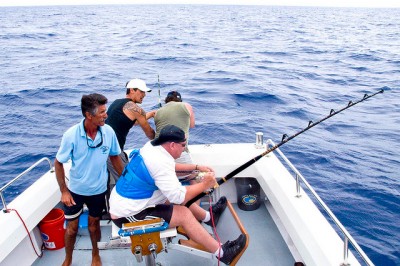 You won't feel so bad about your fish that got away after you see this video. A group of anglers were fishing off the coast of Cairns, Australia when one lucky fisherman hooked what the group believed to be a 600 pound marlin. Unfortunately, they would never find out exactly how much the fish weighed. As the marlin was reeled within a few feet of the boat, a group of tiger sharks and bronze whalers (copper sharks) attacked the hooked fish. The sharks' feast was so complete that only the head of the fish remained. A sad day for the angler who caught the one that…the sharks got.
Image from Phil, Flawka on the flickr Creative Commons
Any views or opinions expressed in this article are those of the author and do not reflect those of OutdoorHub. Comments on this article reflect the sole opinions of their writers.