Targeting River Walleyes NOW!
Chip Leer 03.24.17

The first day of spring was March 20. For walleye anglers, this means the calendar is right for river walleyes!
Thanks to springtime walleye spawning migrations, now is the time for you to enjoy some of the year's best fishing for walleyes big and small – from tasty eaters to sag-bellied trophies. The trick to tapping this annual rite of spring is being in the right place at the right time, with the right presentation. Remember the "old" In-Fisherman F+L+P = S formula? It still holds true today.
You can catch spring-run walleyes in a variety of streams and rivers, but some of the fastest action occurs in tributaries of large lakes. Classic and well-known examples include the Rainy River, which flows into Lake of the Woods, and the Saginaw River at Lake Huron's Saginaw Bay. That said, this time of the year you can find fish stacked up in moving water virtually across the Midwest and North.
March and April are prime times in many fisheries. Online fishing reports and social media posts often track the fast-paced action. In addition, local guides, bait shops and state fishery agencies are great sources of information.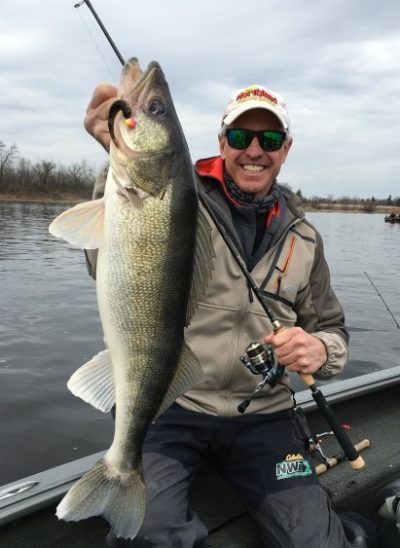 Location and Lures
Hard-bottom flats above and below holes are great places to intercept migrating river walleyes. Key depths vary with water conditions. Low and slow scenarios push fish deeper, while high, fast water sends walleyes toward the bank and even into backwaters.
Bladebaits, lipless crankbaits, jerkbaits and 3-way rigs catch fish, but it's hard to beat vertical jigging. Northland Fishing Tackle's hydrodynamic Current Cutter Jig is my top choice because it slices through strong current and has a wire keeper for holding plastic trailers such as Northland's IMPULSE Core Swimbait or Ringworm in place. I generally add a piece of meat like a minnow above the plastic for extra bulk and taste.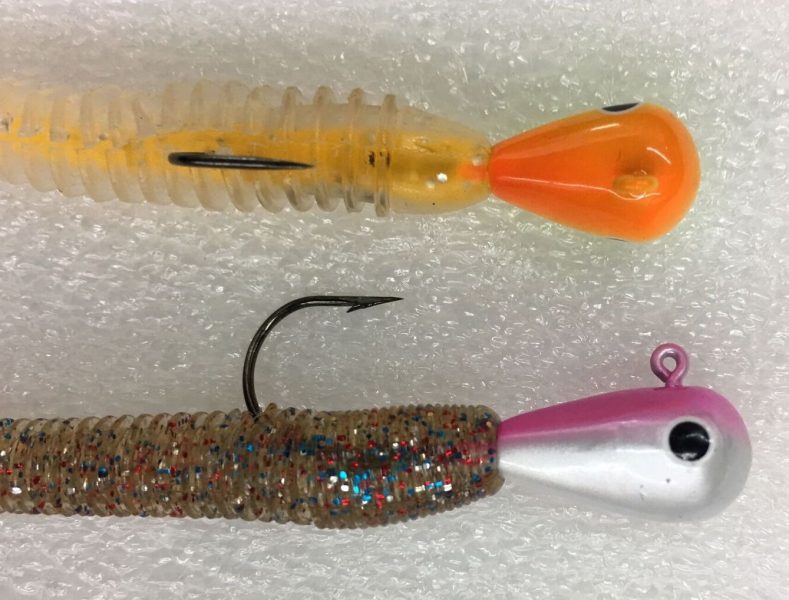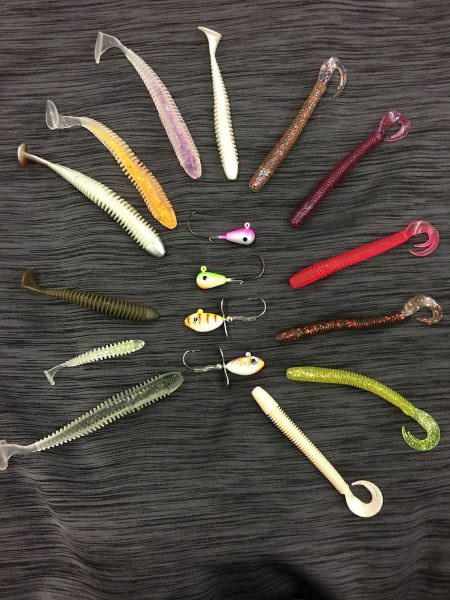 Gear-wise, I favor a medium-action spinning rod like 13 Fishing's 6'-9" Muse Gold, with 6- to 10-pound-test Bionic Walleye Braid mainline tied direct to the jig in low-vis conditions common in many rivers.
Experiment with your jigging motion to see what triggers the most walleye strikes. Sometimes hovering in place is best, while hopping or standard bottom-bouncing tactics sometimes put the most spring walleyes in the boat.
It's time to stow away the ice fishing gear in much of the country and get the boat ready. The walleyes are waiting!