As most avid whitetail hunters know by now, food plots can be the difference between a good deer season and a great one. Food plots help you see more — and better quality — deer on your property.
Whitetail Institute, the company that started the food plot revolution almost 30 years ago, just introduced Beets & Greens — a new annual fall forage that's as good as it gets for attracting deer in both the early and late hunting seasons.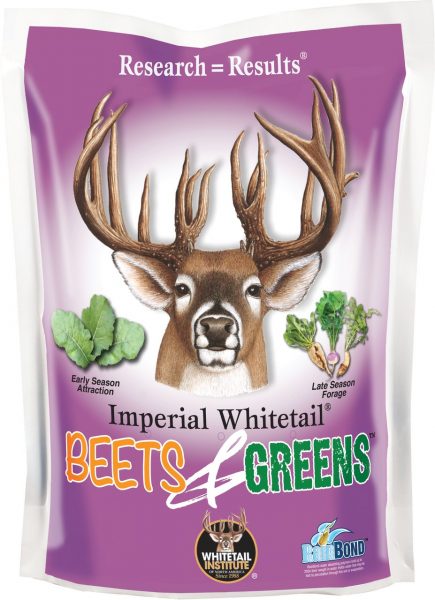 For those living in the Upper Midwest, it's time to plant Beets & Greens now. For those living in warmer regions, the next 4-6 weeks is an ideal planting window. You can find the recommended planting dates for your area on the back of the product bags, or by simply clicking here.
OutdoorHub Managing Editor Dave Maas recently planted Beets & Greens on his property in western Wisconsin, and he'll be sure to discuss his results later this year. Also, Maas talked to the guys at the Whitetail Institute recently, and they said it looks like Beets & Greens will sell out early. In other words, you might want to act fast to give it a shot this fall on your deer property.
For planting tips, and to learn more about what seed types are found in Beets & Greens, check out the video below. Remember: Work completed now can pay off big time this fall!