Watch any bass fishing show on television and you'll see the host has a dozen or so rods strapped to the casting deck, with 20 more stashed away in various rod lockers. The truth is, any weekend angler can manage nicely with far fewer sticks — no more than what's countable on one hand.
In fact, a savvy, cost-conscious fisherman can whittle it all the way down to a no-nonsense three-rod system and still handle everything from finesse presentations to light-duty flipping.
The advantage of packing a double-armload of rods in the boat, of course, is that they can be spooled with different lines and rigged with various baits so they're always at the ready. But anyone who's willing to tie on new lures occasionally and use a middle-road universal line can catch a lot of bass on just three versatile rod-and-reel systems.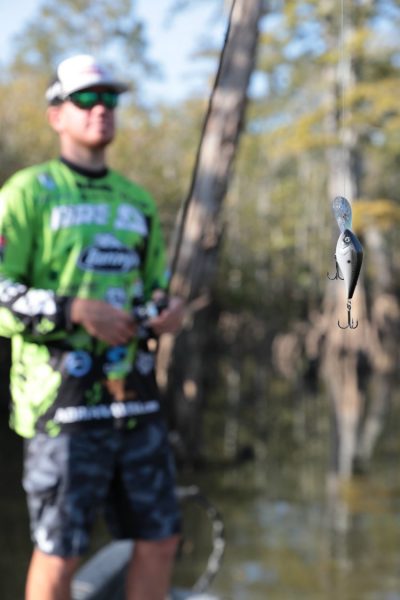 Crankbaits to Poppers
A 7-foot, medium-power casting rod with a moderate action will perform multiple tasks on any bass water. A rod such as the Model VDTCW70-5 in Abu Garcia's Vendetta Series (below) is stiff enough to make a popper pop and a jerkbait dart the way it should, yet it will load up when casting a crank and bend into a decent parabolic arc when fighting a fish. Cast just about any surface lure, including buzzbaits, with this rod.

Pair the rod with something like an Abu Garcia Revo X reel. Its 5.4:1 gear ratio isn't super slow, nor is it ultra-fast. But it has the quickness and power to perform well in a wide range of applications, and will handle various types of lines.
Anything from an 8-pound mono to a heavy braided line is fair game with this rod-and-reel combo, which means you can choose to best fit your fishing style. If you do more cranking than anything, fluorocarbon line might be the wisest choice, but a solid all-around option is a 14- to 17-pound braid. It excels in the topwater arena, but will keep cranks and jerkbaits from reaching maximum depths. Compensate by selecting lures that run deeper than your target zone, and splice in a fluoro leader to reduce visibility.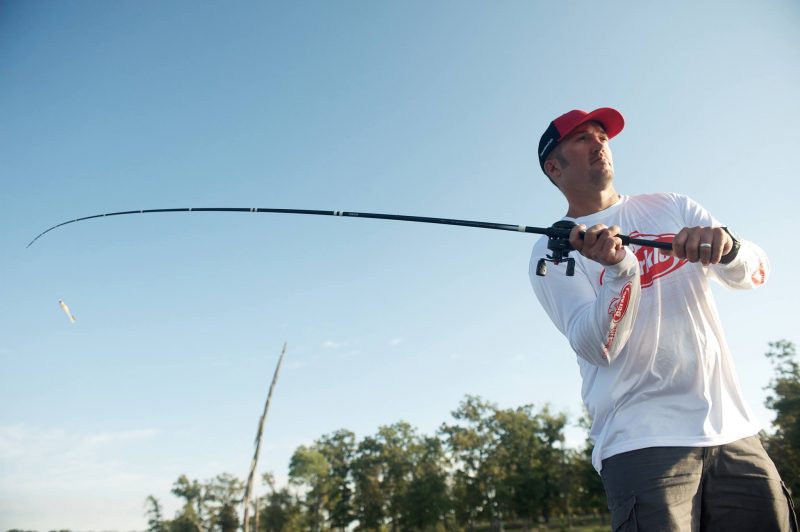 Bread and Butter
Your bread-and-butter rod — the one you'll use most of the time during every trip — is a 7-foot, medium-heavy power stick with a medium-fast to fast action. Spinnerbaits, vibrating jigs, stand-up jigs, anything you'd cast on 12- to 20-pound line, is on the menu for this rig. We don't recommend the combo for flipping into thick brush or casting hollow-bodied frogs over densely matted vegetation, but for lighter-duty work around docks and moderate woody cover, yes.
The 7-footer in Abu Garcia's Villain Series casting rods (VC70-6), matched with a low-profile Revo SX reel, will roll a spinnerbait, hop a jig and do just about everything else efficiently. For line choice, it'd be hard to beat 17-pound fluorocarbon.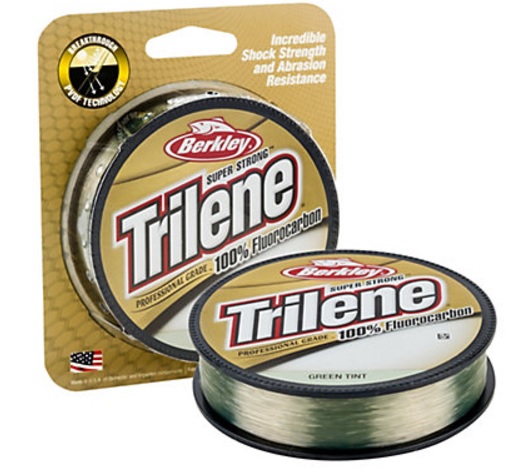 Important note: If you were to expand your arsenal to four rods at some point — or if fishing heavy cover is the name of the game on lakes and reservoirs in your area — simply choose the extra-heavy-power, 7-foot 11-inch rod from this Villain Series (VC711-8) and string it up with heavy braid. That way, you could target oversized bass in the thickest cover imaginable.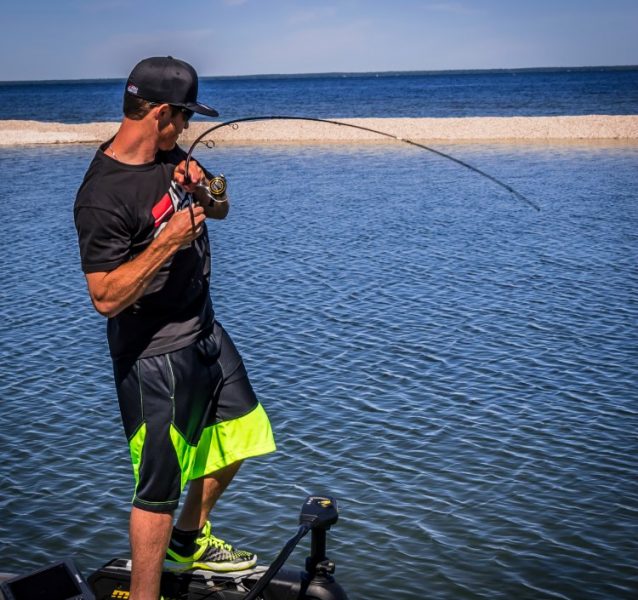 Light Line Wand
When largemouths need to be teased into biting, a big lure on a baitcasting rig won't cut it. For that you need something like an Ike Signature Spinning rod. The medium-power, 7-footer (IKES70-5), paired with a Revo S (below), tackles it all — shaky heads, drop-shot rigs, weightless worms, swimming grubs and more.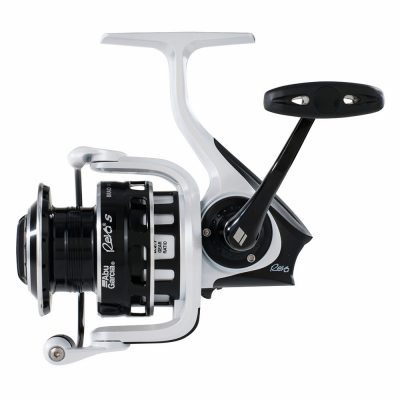 Whatever combo you consider, make sure there's some muscle in its pedigree. The Revo S, for example, features a lightweight IM-C6 carbon body that keeps the internal gears perfectly aligned so you won't fight torque friction when the battle is on.
As for line, the choice is simple — fluorocarbon. Eight-pound is the standard, but you can go to 10 if the water is stained or murky.
That's the list. Will these combos work at the highest level in every single fishing situation? The short and honest answer is: nope. But you can bet they'll perform exceptionally for 99 percent of all the bass fishing applications you use.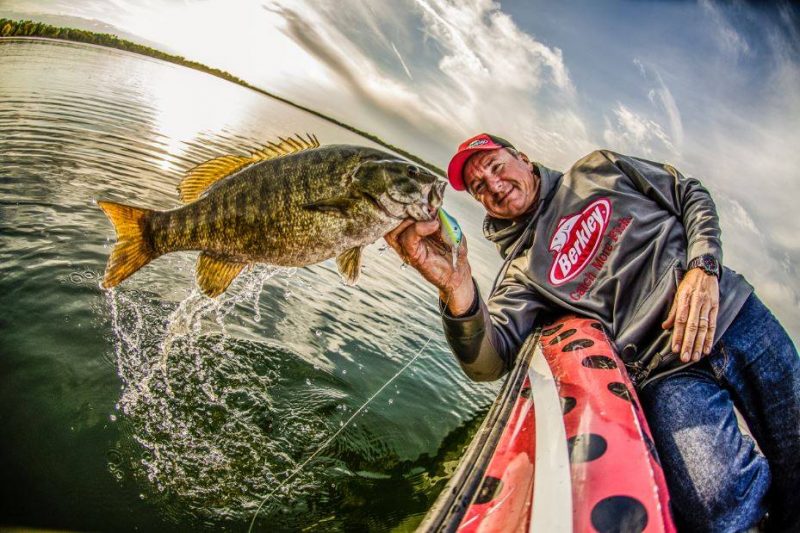 This article was produced in cooperation with Pure Fishing