With archery deer seasons in full-swing throughout much of the country, and firearms seasons just around the corner, it's the perfect time to brush up on the skills and tools needed for safely hanging a portable treestand. (One top-notch product we highly recommend is the Hunter Safety System Hanger Harness.)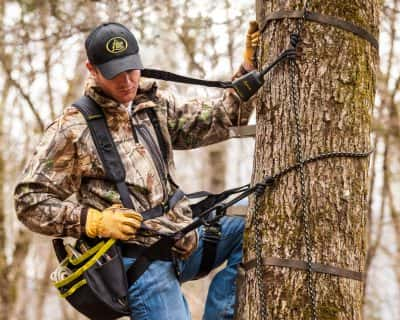 As the infographic below states, one in three hunters will fall from an elevated stand sometime during their lifetime. This fall and winter, don't risk serious injury or death by cutting corners when hanging a stand, or when climbing up or down a tree. Check out the 10 tips below and be safe!

Photographs courtesy of Hunter Safety System
What's Your Reaction?