"Fished with a pole or hand-caught noodled, wild Louisiana flathead catfish—also known as mudcats—have a distinctive flavor. They are different from those caught anywhere else," said Jess Wilkinson, executive chef of The Bentley Room Dining in Alexandria, La. She goes on, "I describe them as tasting dirty. Not dirty in a bad way, but robust and earthy."
I ask, you mean like a dirty martini?
Jess said, "Yeah, maybe it's because of the unique nutrient profile of the Louisiana bayous. But whatever the reason, the flavor is different than whiskers (catfish) from any other state. Truly unique. I've eaten plenty of them."
Farm-raised Louisiana catfish, however, don't have that same dirtiness. They are sweet and mild, and possess a noticeable translucency to their white, off-white or sometimes pinkish flesh. Known nationwide for producing the best catfish, chefs throughout Louisiana use tons of fillets and the rest is shipped to restaurants across the country, stocking menus with Southern comfort.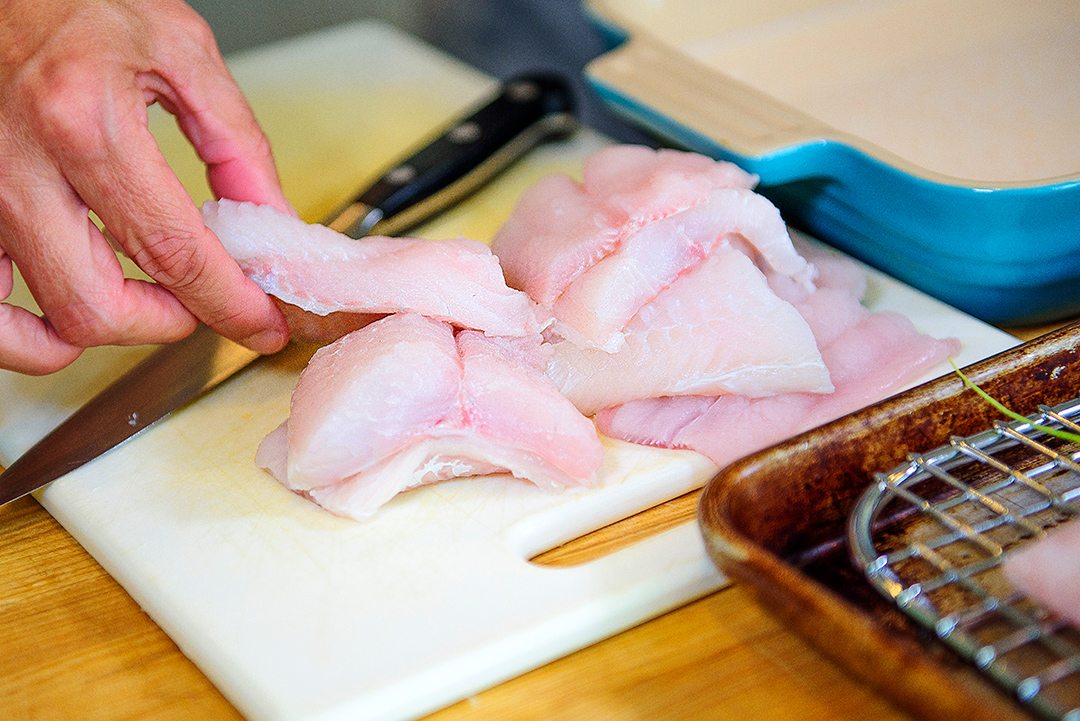 "There is a lot of catfish on the menu rotation at our restaurant," said Wilkinson. "Pecan-crusted catfish with a meunière sauce, catfish Jenkins, (fried and topped with étouffée), catfish crusted with macadamia nuts and topped with lemon butter sauce, fried catfish strips and catfish po'boys—just to name a few. Every time we do pecan-crusted catfish, we sell out and catfish Jenkins is very popular. The dish is named after the owner of The Hotel Bentley, Mr. Jenkins, but the dish also goes by other names throughout the state such as catfish Acadiana or catfish Atchafalaya. But it is pretty much the same thing and is always delicious!"
Central Louisiana, where The Hotel Bentley and The Bentley Room Dining are located, lies in a region known for Creole-style architecture and rich mix of cultural backgrounds, including Spanish, Native American, African American and European. Wilkinson shared, "We are a real melting pot of ethnicity here in central Louisiana. That is partly why the food is so good. We all brought our own indigenous foods to share."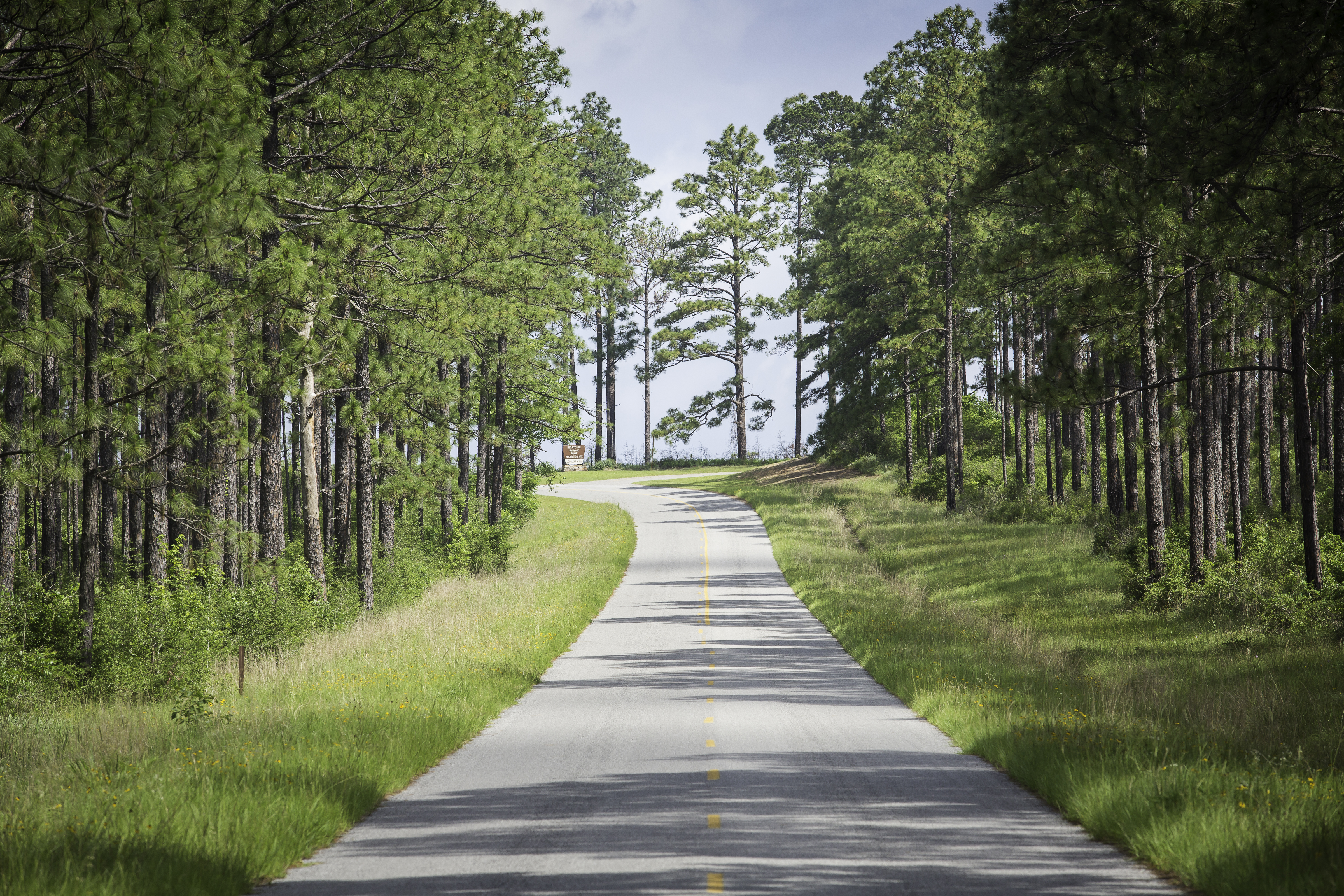 Nestled smack dab in the middle of Creole country is the Wild Azalea Trail and the Kincaid Reservoir. Both located in Kisatchie National Forest—a world of natural beauty, recreation and wildlife hidden among bayous, bald cypress groves and old-growth longleaf pine. There are wilderness hiking trials, canoeing and multi-use trails for visitors to explore and enjoy.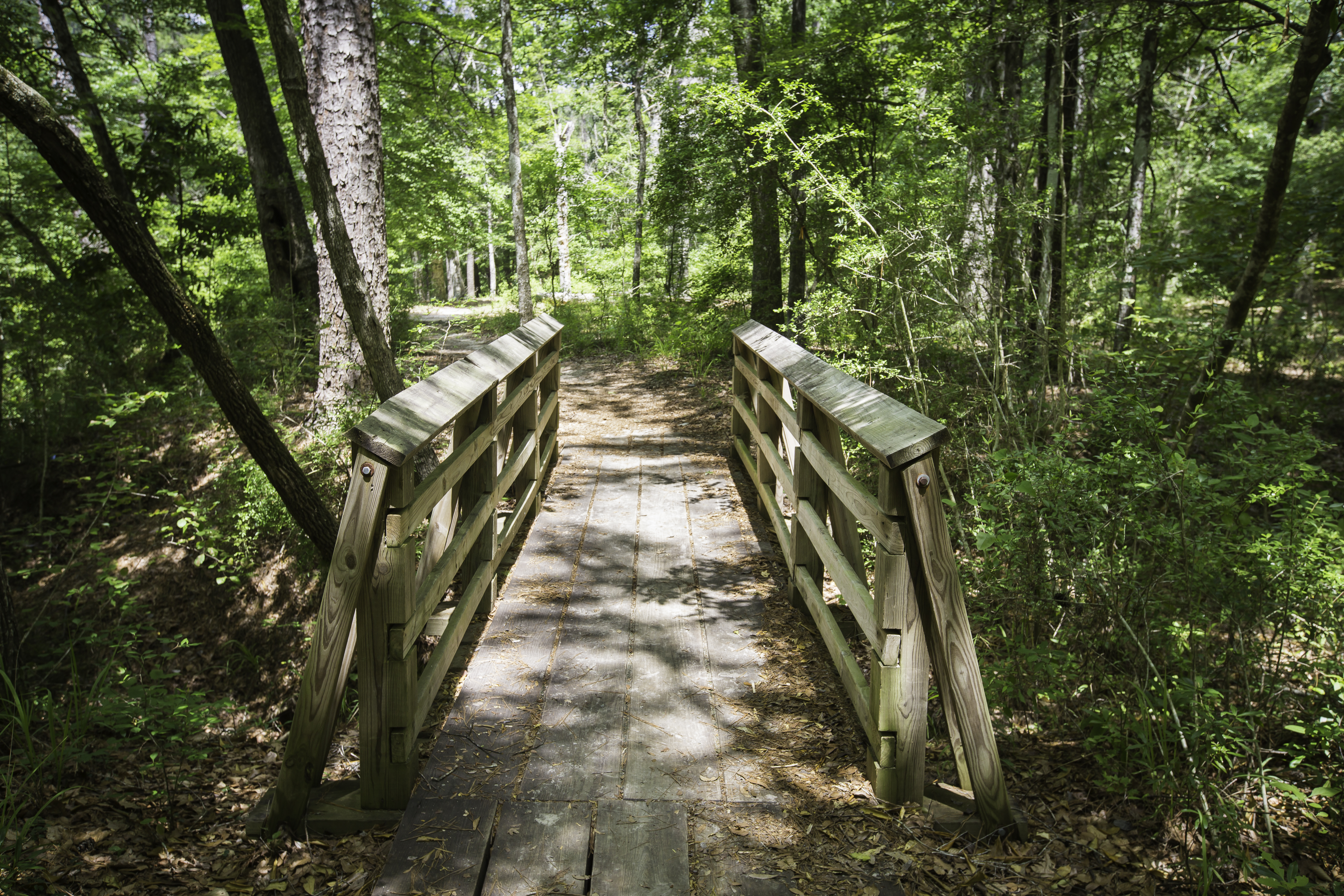 Alexandria also hosts its own festivals. After all, what is a Louisiana town without festivals?  River Fete, and Winter Fete are two big ones. Funktober Fest, which just wrapped up, is a non-profit festival put on by Spirits Food & Friends and showcases craft beers and micro-breweries—it's filled with live music often showcasing regional headliners!
"Along with Creole rice and gravies, we do plenty of speckled trout, catfish, beef and chicken," said Wilkinson. "My grandparents had a pond in their backyard, and we would fish back there. Usually we gutted, filleted, cut them into strips, rolled them in flour and dropped them in the fryer, which was a huge pot of oil outside over an open flame filled. Usually we would make a tartar or cocktail sauce and serve just like that. Really simple."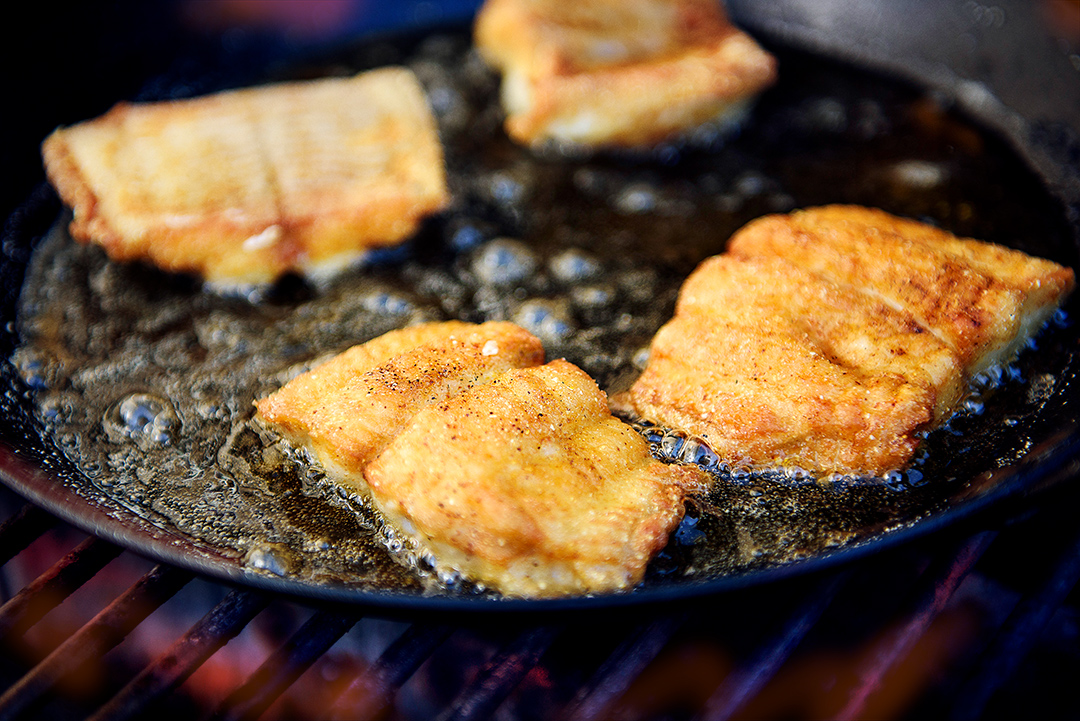 Wilkinson, of Italian descent, grew up in Baton Rouge, La. "My parents were into living history re-enactments. All through my junior high and high school years, we would go on weekends and camp out, dressed like we were from the 1840's. There were different competitions inspired by that lifestyle, including trapping small game for cooking.
She went on, "To this day, my parents are part of a reenactment club. They used to go to Port Hudson in St. Francisville, but now my dad has a chunk of land they visit for three weeks e November. They bring wild game they hunted to cook over a campfire and prepare it the way it would have been cooked in the 1840's. Everything was in cast iron skillets over a campfire, or little squirrel turner spits. We eat a lot of quail, deer and rabbit when we were out there—the Louisiana wildlife that earns this state its Sportsman's Paradise nickname.."
What does Wilkinson envision for the future? "I'm pretty early in my career right now, so I plan on staying put for a while, but I think it would be awesome to get a food truck. I would like to travel and do music festivals throughout the state and country. I would love to bring Louisiana and Creole food everywhere."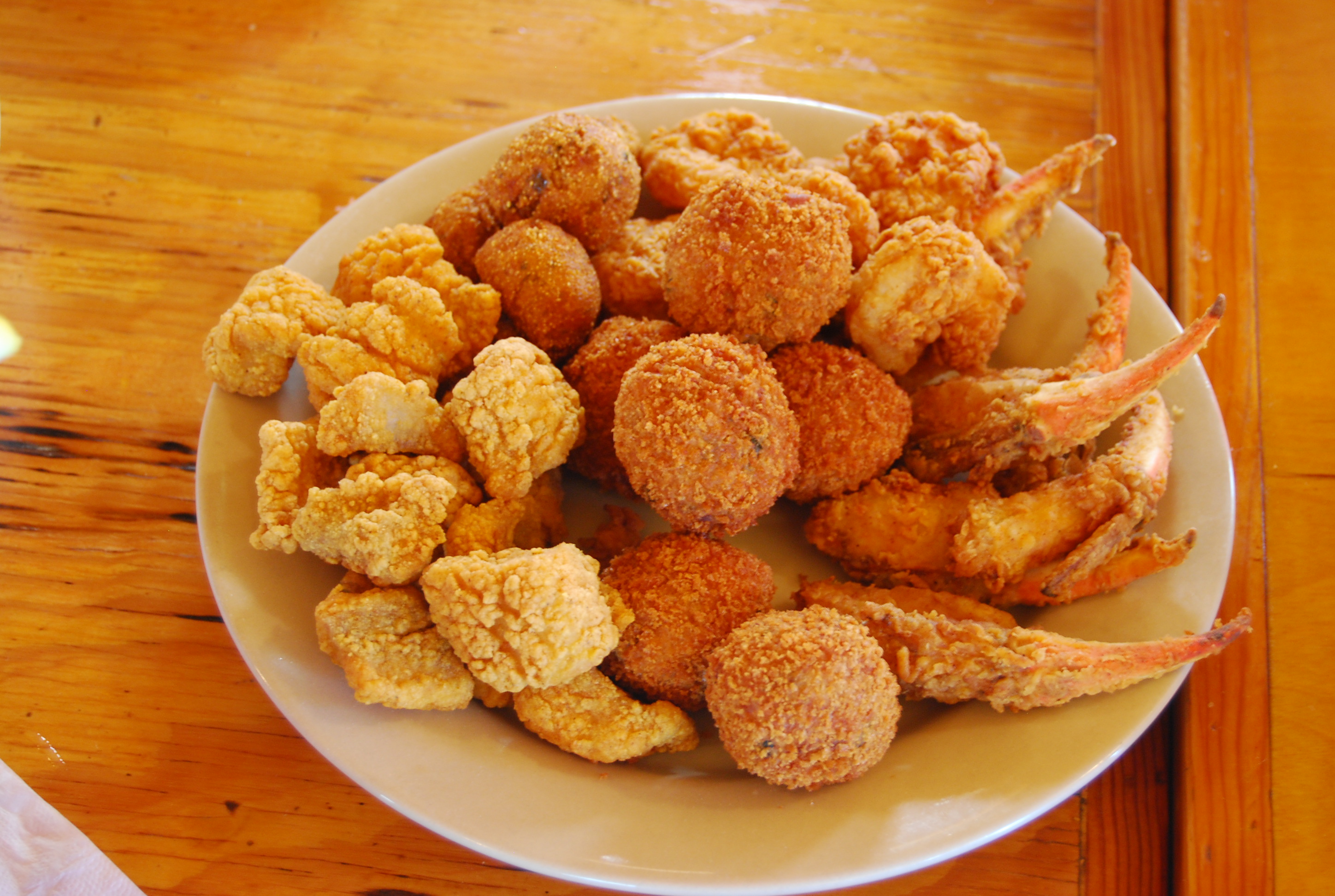 Counted among the generation that grew up with a smartphone in their hands, Wilkinson draws inspiration from the other chefs she follows on Instagram, Facebook, Pinterest and YouTube. "It's how we communicate, collaborate and spread the word."
It is a long way from throwing tomahawks and twirling squirrel spits, I tell her.
"It sure is, but those things are still in me. Those experiences helped shape me, and I'm sure in some way I express that in the way I cook."
Just like dirty delicious is part of catfish.