Ice Anglers, Play It Safe This Winter — Wear a Flotation Jacket
Kurt Beckstrom 12.26.17

Every winter fisherman has experienced it — that terrifying moment when the ice underfoot cracks, and maybe even settles a quarter-inch. Your heart rate instantly redlines as the thought of plunging into agonizingly cold water shoots through your brain.
Despite the many years of winter-fishing experience — no matter how thoroughly ingrained the rules on how to stay safe on the ice — it happens. Fortunately, 99.99 percent of the time it turns out to be a fleeting "holy cats!" experience.
But what about the other 0.01 percent? Every ice angler must be ready for it, and most importantly, have the discipline to keep their wits if they do take a plunge.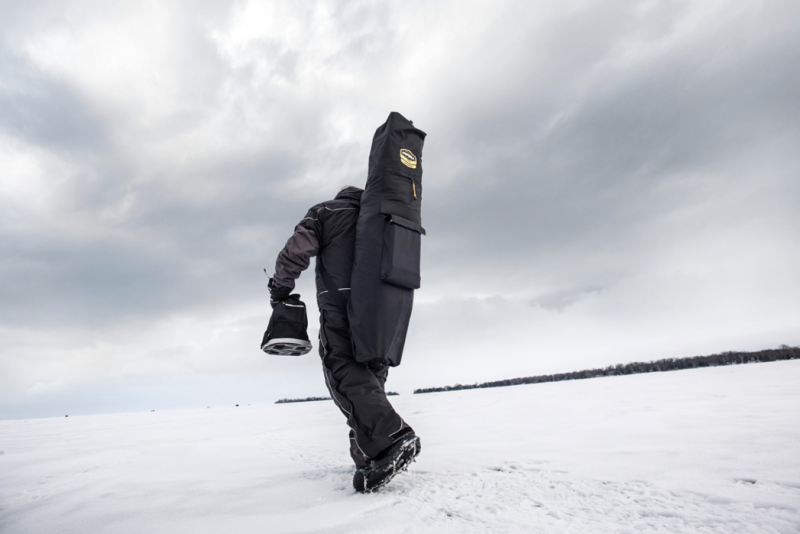 First, according to Minnesota Department of Natural Resources ice safety experts, take a second to calm yourself and then take two or three deep breaths to counteract the constricting effects of icy water on the body.
Second, orient yourself in the direction from which you entered the water, because the ice at that point is likely the thickest. Don't try to remove heavy outer clothing because the air trapped within actually provides some insulation and flotation.
Third, with elbows and forearms on top of the ice, flutter-kick to get your body as horizontal as possible, then use self-rescue ice picks (that every ice fisherman should carry), or a throw rope tossed by your partner, to work your way back onto the hard surface.
Fourth, roll or bell-crawl away from the open water. Spreading out your body weight minimizes the chance of breaking through a second time.
Finally, once clear of the danger zone, immediately seek shelter — a vehicle or ice shanty — where you can remove soaked clothing, dry off and re-warm yourself. In the case where hypothermia is moderate to severe, get immediate professional medical attention because cold blood returning from the extremities to the core could trigger heart failure.
To see this advice in action, check out the 2-minute video below, which was produced by the Indiana Department of Natural Resources. It shows the proper way to use ice picks in a self-rescue situation.
Knowing what to do during a winter dunking crisis is just part of the survival equation; having the willpower, stamina and equipment to execute a cold-water rescue is the other part. No angler should venture onto the ice without the basic safety gear — ice picks and an emergency throw rope should be kept handy at all times.
The latest innovation in this area, and perhaps the one that would be most helpful in saving a life, however, is the new-generation outerwear for winter anglers that not only blocks snow, sleet and wind, but also doubles as flotation equipment. Check out the gear designed to keep ice anglers warm and safe this winter.
Frabill Flotation Jacket and Bibs
Frabill's I-Float Jacket ($249.99) and complementing I-Bib pants ($249.99) shown below are waterproof, windproof and well insulated. The jacket is actually a U.S. Coast Guard-certified PFD and features a 100 percent nylon shell, polyester lining and USCG-certified PVC Flotation foam insulation. Wear-resistant Cordura-nylon fabric covers the elbows and shoulders. It comes with a set of ice picks conveniently located in easy-to-reach chest holsters.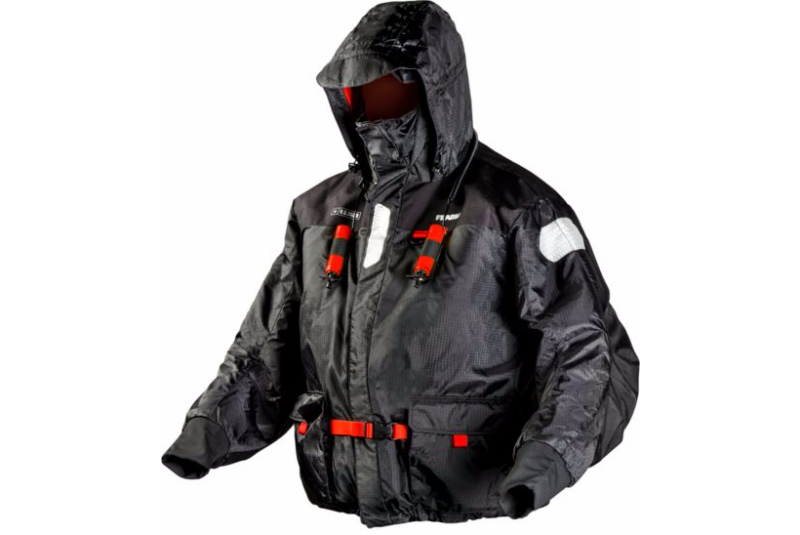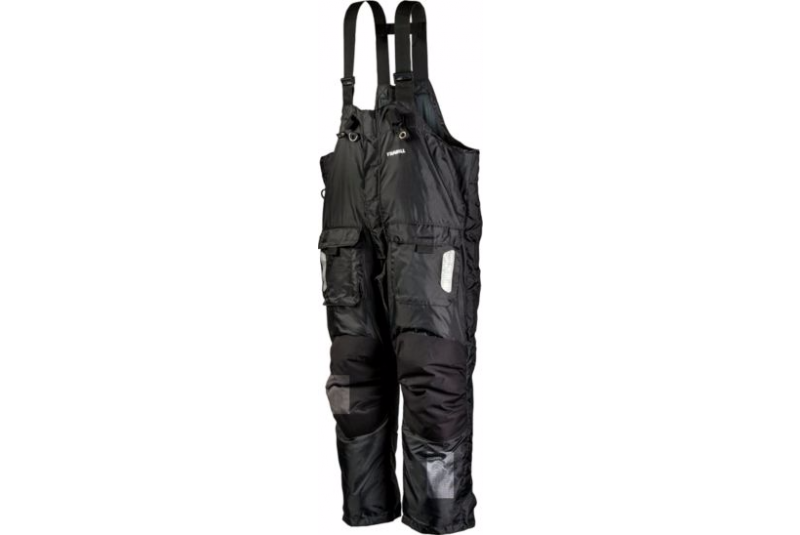 The pants are similarly constructed with tough Cordura fabric at the knees and seat. Along with the jacket, it's also ergonomically designed at the bendy parts for easy kneeling, crouching, reeling and reaching. And finally, both pieces have built-in mesh ports that allow water to quickly drain away after a dunking.
Striker Ice Climate Jacket and Bibs
Although not a fully certified PFD, the Striker Ice Climate Jacket ($269.99-$299.99) and Bibs ($259.99-$289.99) shown below contain Sureflote low-density polyfoam insulation that traps heat for comfort on the ice, and provides up to 2 hours of flotation assistance.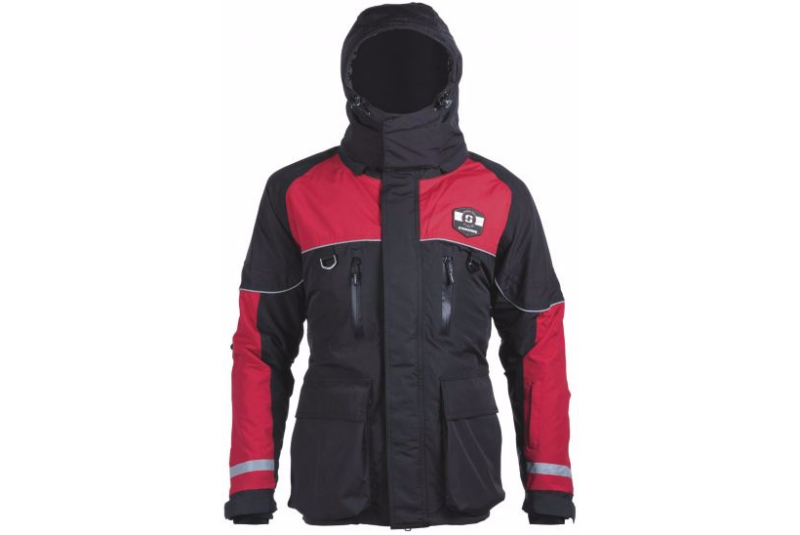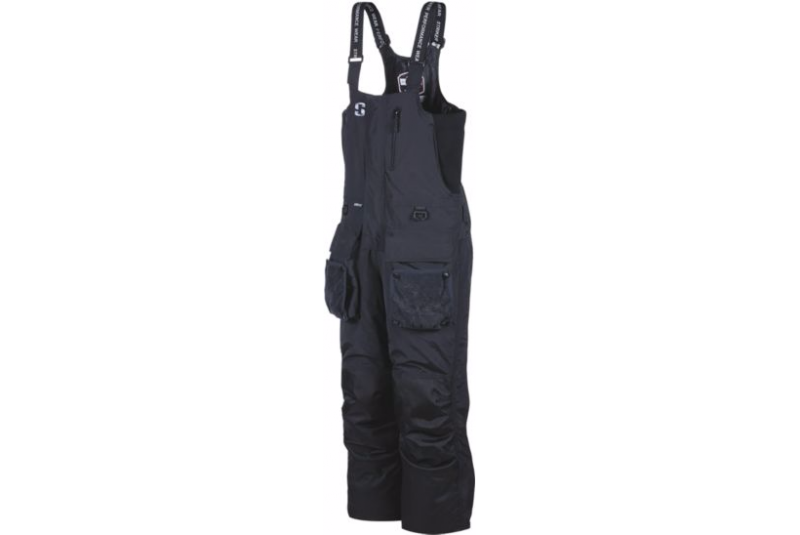 The 3-in-1 jacket and bibs features a waterproof and breathable outer shell with an insulated removable liner, allowing for extreme versatility to match weather conditions from mild to sub-zero. Both pieces also offer a multitude of handy cargo pockets and D-rings, plus adjustable cuffs, protected zippers and more. Available in sizes up to 5XL.
Mustang Classic Bomber Jacket
This legendary company headquartered in the Pacific Northwest has 50 years of experience in designing and creating extreme survival gear, and its Survival Bomber Jacket ($249.99) shown below is just one of many products built to keep you safe in the outdoors.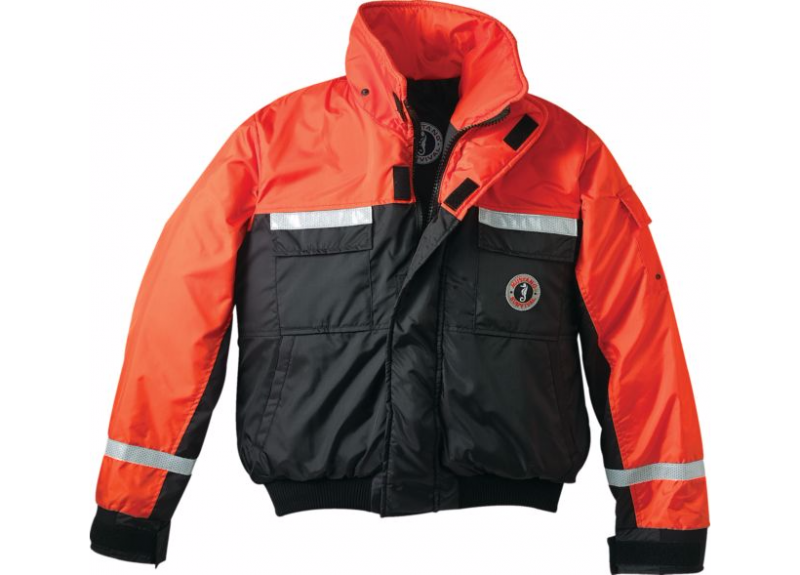 USGC-certified as a Type III personal flotation device, the jacket relies on AirSoft foam for its insulation and flotation properties. The jacket features an internal waist belt to reduce ride-up, fleece lined hand-warmer pockets and SOLUS reflective tape for enhanced visibility.
Flotation gear for winter fishing is fairly new to the market, and it doesn't come cheap. But when you think about it, it's probably the best investment an ice angler could ever make.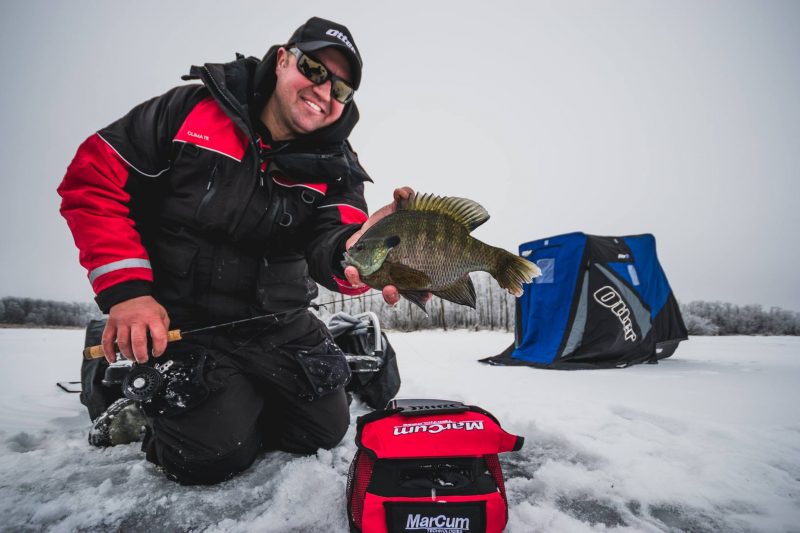 This article was produced in cooperation with Cabela's.