Manitoba is a black bear hunter's dream, with the Canadian province covering over 250,000 square miles and stretching from the U.S. border at Minnesota and North Dakota all the way to Hudson's Bay and Nunavut. Black bear habitat is often characterized by relatively inaccessible terrain, with a forest canopy, thick understory, lakes and rivers and plenty of forage. The diversity of foods in the boreal forest are what ensure black bears thrive.
If you look at a map of Manitoba, it is easy to see that there is lots of space and little infrastructure. Most of the land has little or no access, meaning you have an excellent chance of encountering mature bears when hunting in the province.
It is estimated that the Manitoba black bear population could be as high as 30,000 to 50,000 animals and with only 1,657 resident hunters in 2017/18, it isn't hard to deduce that most bears never see a hunter.
Outfitters
Non-resident hunters are required to use the services of a licensed and authorized outfitter and guide. Most are well established and have been hunting in specific areas for years. Outfitters with history in an area know where bears travel, when the rut becomes a major factor, and where to set up to target mature boars.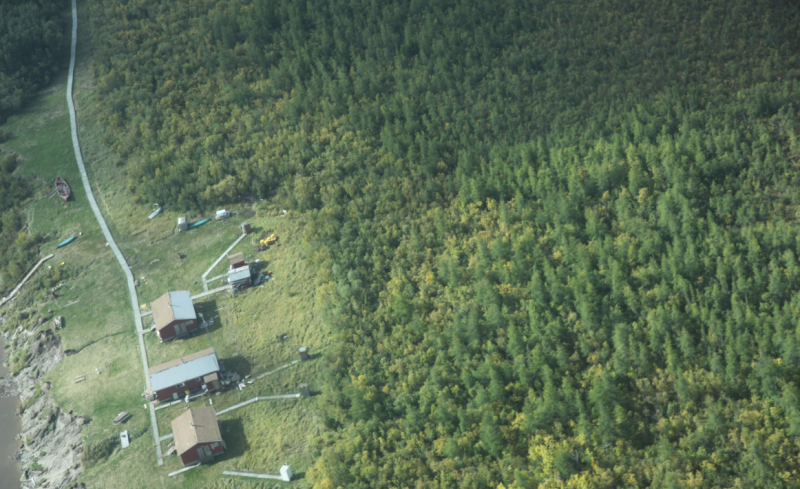 Sometimes bear hunting seems easy, but the truth of the matter is finding a mature/oversized bear, and harvesting it, is like finding a 200-inch whitetail. The old, smart bears are exactly that for a reason—getting one to just come strolling in for dinner at a bait site isn't exactly an easy task. Using the services and knowledge of a professional outfitter can give you a huge advantage.
Why Manitoba
Manitoba has a reputation for producing extremely large black bears. Besides Toledo-popping fall weights, black bears in the heart of Canada have the skulls to match their weight. One look through the record books and it isn't hard to tell that Manitoba has the genetics for producing bears that hunters usually only dream of finding.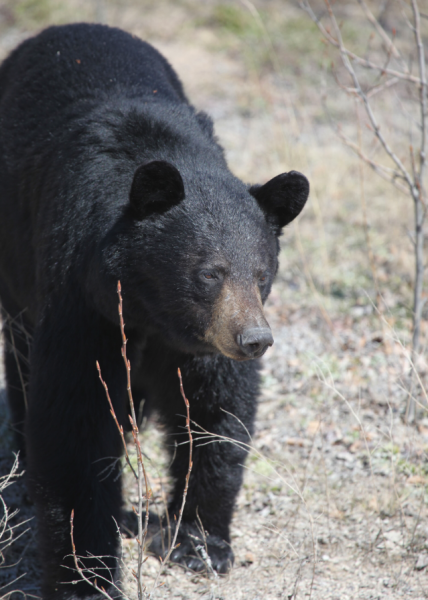 Beyond the dream of bagging an enormous bear to brag about around your next campfire, the size of Manitoba black bears also means that you will be shipping more meat home for your freezer. Hunting in the remote backwoods of Manitoba may be a journey to reach, but the trip is absolutely worth the return.
How Big?
Areas adjacent to Riding Mountain National Park have long been known for producing big black bears. Hunters around the park have historically harvested huge bears that frequent the vast tracts of mixed forest and agriculture lands. June 25th, 1987 may seem like a long time ago, but the information gathered on that day is relevant to potential black bear hunters. A large male black bear was captured in the park, and it officially weighed in at 430 pounds. The boar was fitted with a radio collar and captured again on September 9th, 1987. The same bear was weighed again, and in just 65 days it tipped the scale to 803 pounds. The bear can only be described as an eating machine, gaining close to five pounds per day. It would be interesting to know what the bear weighed when it went into hibernation later that fall.
The big, old bear may have had the protection of a national park to grow excessively large, but most of Manitoba's wilderness and fringe land areas offer prime black bear habitat and big bears.  Black bear boars have huge home ranges and often cover up to 100 square miles in search of sows and their seasonal diet preferences. Any outfitter set up adjacent to wilderness area can have a steady supply of mature old bears that have never encountered a hunter.
Seasonal Advantages
The size of the bear brings up two issues for hunters; is it more important to have a hulking big bodied bear to fill your freezer or a monster-sized melon for your wall? Note the June weight of the researched bear is almost half of what the bear weighed going into the fall. The skull size doesn't change with the seasons, so harvesting the big bear in the spring still provides an oversized head and hide. However, shooting one in the fall can provide an opportunity second to none. Who wouldn't want to harvest a black bear the size of a Volkswagen!
Most outfitters run spring hunts, as it is easier to promote when not competing with other big game seasons. With some outfitters running spring and fall operations, hunters have a choice, where tagging a huge-bodied bear could be a reality.
The spring does afford advantages, especially with the rut. Black bears breed in the spring and outfitters managing high sow populations will always have big boars showing up unexpectedly. Bears live an extremely secluded life, and using any advantage, like the rut, provides the opportunity to harvest a bear of a lifetime.
Some game hunting areas in Manitoba have seasons that run through June when big boars let down their guard with the hopes of getting the opportunity to breed. It is no different than hunting white-tailed deer during the rut and seeing big, normally shy bucks, running the open fields at any time of the day. Big bears will have specific bait sites on their GPS, and you can count on them checking it, especially if sows are present. Being selective by not harvesting sows can naturally entice and attract the big boars when the rut kicks in.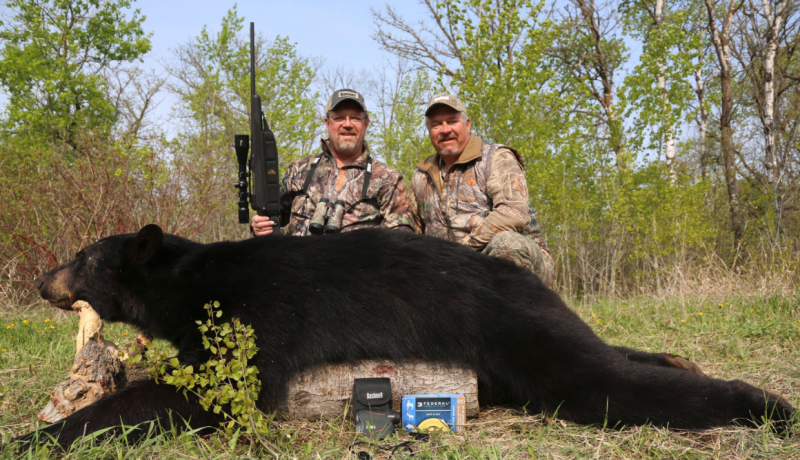 Color
Although the name implies that bears are black, they do come in many color phases. It is generally noted that eastern Manitoba produces a high number of strictly black color-phase bears. The further west you go in the province the higher the percentage of color-phase bears, including blonde, brown, cinnamon, and even gray or near white bears. The Interlake Region, Parkland Region and western stretches along the Saskatchewan border are areas to target when looking for an increased opportunity to harvest a uniquely colored bruin.
Dilemmas
Manitoba is one of the best-kept secrets when it comes to black bears. The genetics in this central province consistently produce big skulls in bears and large fall weights. With the diversity of habitats and extreme wilderness areas, prospecting bear hunters often face the dilemma of where to go and who to book with for a dream adventure. The reality is, not knowing where to go for a hunt is a "first-world problem", as anywhere in Manitoba can produce giant bruins.
Considerations
South and central portions of Manitoba are easier to access, especially for hunters flying into Winnipeg. Northern hunts may require additional flights or extra hours of driving. Outfitters in the south can often provide pick up and transportation to camp.
Manitoba's Parkland Region, around Riding Mountain National Park, has always been on the hit list for black bear hunters. The record books show a high percentage of big bears from the region. When you look at the Interlake Region with a patchwork of agricultural fields, wetlands, and scrub oak, bears are plentiful, old, and big. The Interlake is a natural extension from Riding Mountain, and with the large home range of boars, good genetics are shared in the overlapping populations.
Northern outfitters have little or no competition and often offer fishing as a bonus to bear hunts. A remote getaway can highlight any hunt, and a look to unsettled and unspoiled places should always be a consideration.
Genetics
The skull size of big boars is a genetic trait within specific populations. Some of the biggest bears harvested in Canada come from Manitoba.  Genetics will also play a role in the color phase of the bear as well as it's size.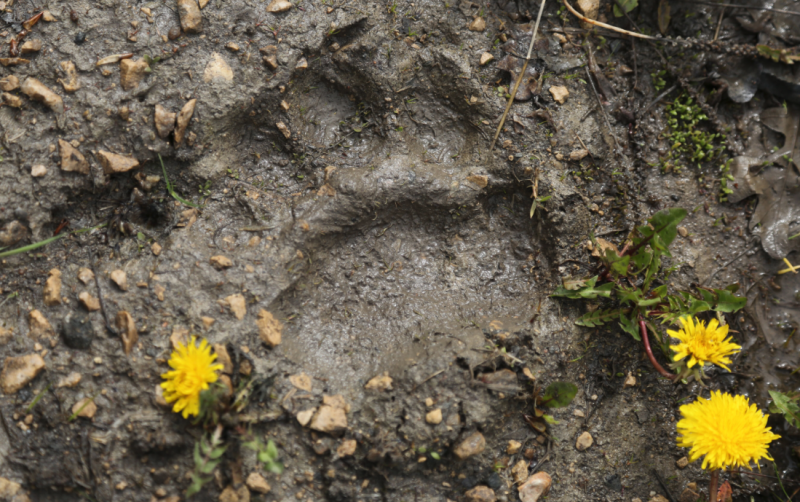 Hunt Options
Baiting is a legal and effective way to hunt bears, where there is time to judge individual animals. Most Manitoba outfitters use bait, but there are some limited options for spot-and-stalk, however this is not the norm.
Bear Necessities
Non-residents of Canada are referred to in the Manitoba Hunting Guide 2018 as a Foreign Resident, who must hunt with a licensed lodge or outfitter. A Manitoba guide is required while hunting.
While prices change from year to year, a 2018 black bear hunting license for a Foreign Resident was CAD $232.75. For accurate pricing, hunters should refer to the Manitoba Hunting Guide.
The spring hunting season runs from the end of April to the end of June in northern hunting zones and closes in mid-June in southern zones. A black bear license in Manitoba entitles the hunter to one black bear.
The Manitoba Hunting Guide 2018 can be viewed here.
Firearms
To bring firearms into Canada contact the Canadian Firearm Program at 1-800-731-4000. You can find a fact sheet and Firearms Declaration Form at www.rcmp-grc.gc.ca/cfp-pcaf/information/visit/index-eng.htm. Click on English, then on Visitors/non-resident. Fill out your forms with the information for the firearm you might be bringing to Canada, but don't sign it until asked by a Canada Border Agency officer.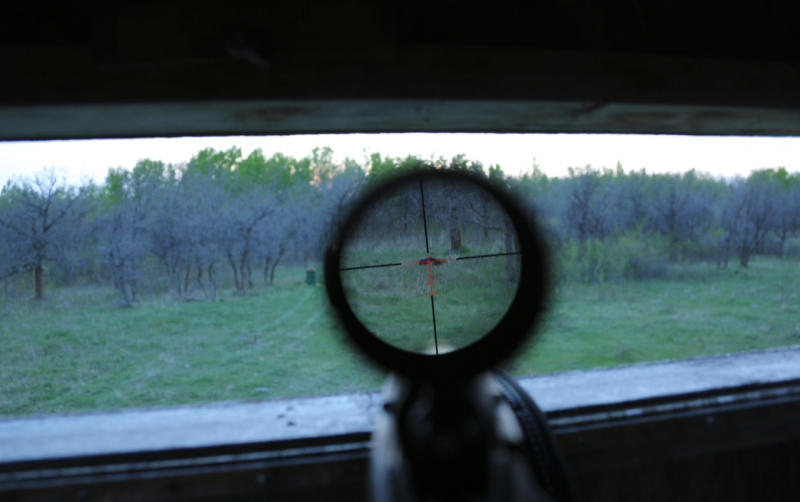 Resources
Travel Manitoba has an interactive website for hunters and anglers interested in visiting the province. Take a tour at huntfishmanitoba.ca to start planning your Manitoba black bear hunting trip.