Late Summer Deer Hunting Food Plots in Five Easy Steps
Derrek Sigler 07.22.19

With the weird start to summer we've had, some hunters who want to get a food plot in haven't had the chance. There was a lot of rain and flooding in many parts of North America so getting a food plot done got pushed back. Don't worry, though, there is still plenty of time. Setting up a late summer food plot is as easy as five simple steps.
Step 1: Find the deer
Trail cameras are a must have thing for most deer hunters, and I rely heavily on mine. There are a lot of good ones on the market and I've tried most. I've had good luck with Browning and Bushnell cameras. This year, Ive been using a couple of new ones from Spypoint. My favorite is the new LINK-MICRO, which is one of the smallest cellular game cameras on the market, and seriously one of the best deals. Who wouldn't like to have pictures sent directly to your phone?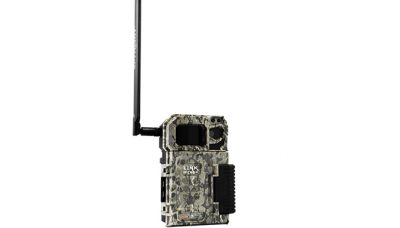 Where I hunt, we have a lot of agricultural land with big fields surrounded by woods and ridges. I know where the deer typically move, and every year I'm also surprised by a few deer that move differently. This year, due in part to some changes in the crops by the local farmers and some activity on neighboring property, I noticed another movement shift. I confirmed this by putting every trail camera I own across the entire back stretch of my property and tracking the movements of every deer over a several-week period.
What I found was that there was a small open stretch of land that a big chunk of the local deer population used to cross between wooded areas. This area is over an acre in size and apparently the deer bed on one edge of it. Through the use of the trail cameras again, I found how the deer were using this land and how I could hunt it. The eastern side of the land bordered tall, old-growth pine trees. The deer were coming into the tall pines to transition to a big hayfield down the ridge. My plan was to put in a plot along the eastern side of the land and set a stand just in the pines, within range of the corridor.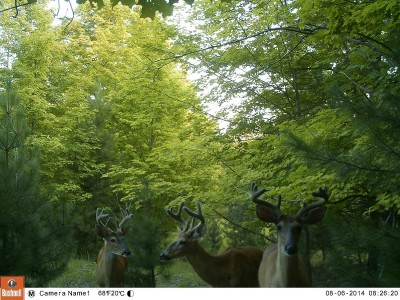 Step 2: Clear, but don't kill off
Normally when I put in a food plot, I go in and mow down the grass and everything as far down as my mower will allow. I'll then go and spray a mix of white vinegar, Dawn Dish Soap and mostly water to kill off all of the grass and weeds at the roots. I'd wait a few days and then go in with the plow to work the dirt up before replanting. It works as good as Roundup and isn't toxic.
With a late summer food plot, the plan doesn't always call for killing off the native grasses entirely. I took my wheeled trimmer in and cleared out a long strip of land, cutting everything down to the ground as low as I could. But I didn't spray any plant killer at all. With all I'm adding to the ground, if the seed I plant doesn't catch and grow, the regrowth of the native grasses will provide some forage. It sounds kind of weird, but it works.
Step 3: Plow into it
Normally I have brought out the tractors, plows, discs, and such and gone all "Farmer Sigler" on the food plots. Then I bought a new toy. Many of you have ATVs and I get to play with a lot of them. If you're unsure about what ATV you want, go over to ATV.com  I picked up a GroundHog MAX plow and the mounting kit to use it with my machines. The GroundHog is a disc/plow that attaches easily to the receiver hitch on most ATVs and other vehicles. It is small and easy to transport. It is very easy for one person using the GroundHog to work up a food plot in short order. To say I am impressed with this thing would be an understatement.
To use the GroundHog, you install the bracket into your receiver. Once you're at your area you're going to plow, you back up your ATV onto ramps to get the back end up in the air slightly. This lets you set the depth you'll plow at. You then insert the plow into the bracket and using the pins, set the depth. The Hog will plow along at three to seven miles per hour, so you can make quick work of an area. I found it best to go over an area several times, increasing the depth each time. The soil is quickly turned over and the dead grass on the surface is quickly mulched up.
Step 4: Test, fertilize, and lime
Once your soil is worked up, grab a soil tester. There are services you can send a sample to for testing. Check your local soil conservation or USDA office. I have a portable soil tester from Evolved Harvest that does it quickly and lets me know what to add. It is then a matter of getting the right fertilizer mixture and spreading it evenly across the plot. One of the easiest ways to go is by using a lot of pelletized lime, which is pretty cheap, and some 13-13-13 fertilizer that can make a huge difference and won't harm the soil.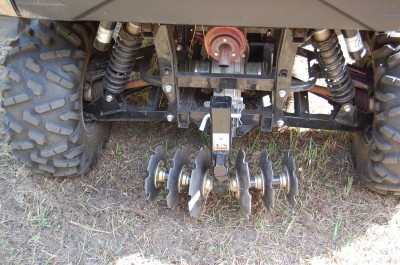 I got into the habit of doing, especially with the light soil I have on parts of my property, is adding pelletized lime to the soil. Lime does several things for your soil. It helps neutralize acids in the dirt, which helps your new plants grow. It also sweetens the grasses and plants as they grow. I did a little experiment last season with a plot. We spread lime on half of it and left the other untouched. The lime side was mowed down by the deer before the other side was chewed on much at all. The best thing is that lime is cheap and can be added whenever.
Step 5: Plant it
I used a combination of Evolved Harvest ShotPlot and Throw & Gro Radish Extreme. Both of these products can be grown late in the fall and will continue to produce well into the year. The key is having enough moisture and luckily it's been pretty wet so far here in Michigan. With lots of rain and hot, humid days, I saw growth from the seed within a few days of planting.
Is it too late to do a food plot?
You still have plenty of time to add a late-summer food plot and they are great tools to bring deer within range. My plot will be ready just about the time the deer want to stop coming out into the wide open fields. Check your soil conditions, growing time on the seed you want to plant and the amount of daylight you have left. You'll find that it is still pretty easy to get in a plot and bring deer to you.
Do I need an ATV to make a food plot?
No, you don't. You can make a simple food plot with nothing more than simple hand tools even. A lawn tractor, like many of us have can get things done too. Check out some of the no-till food plot seed options, like Whitetail Institute's Imperial No-Plow Forage that will turn 1.5 acres into a serious food plot with a little work.