Girls and Guns are again on schedule for this summer as this family oriented event is set for June 15, 2013 at various locations across the nation! What a great way to spend time with the whole family on the Saturday before Father's Day!
National Take Your Daughter to the Range Day (NTYDTTRD) is a Nationwide event that promotes firearm safety and education, as well as family bonding through participation in an exciting and fun sport. The event is open to girls aged eight to 18 and their families, whether they are novice or experienced shooters.
NTYDTTRD is a non-profit entity co-founded by Lynne Finch, author of the recently published book Taking Your First Shot: A Woman's Introduction to Defensive Shooting and Personal Safety.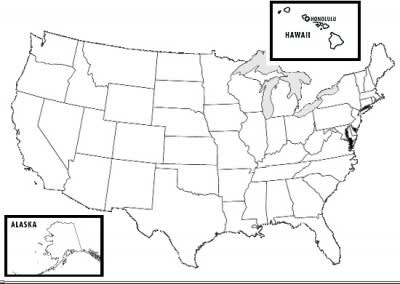 In early 2012 Lynne joined with Evan Carson of Innovative Defensive Solutions to develop a concept into reality and successfully logged 47 events across the nation in June 2012, including an event in Hawaii. Currently there are over 25 ranges registered across America and the list is growing. See listing of all ranges listed by state on the official NTYDTTRD website.
I am extremely excited to be facilitating the second annual event of National Take Your Daughter to the Range Day in the Greater Houston area, located at the Gun Emporium & Conroe Shooting Center in Conroe, TX. I am looking forward to having these girls and their families out on the range and stressing the importance of safety with firearms and contribute to their level of comfort around guns. It will be wonderful to provide them the opportunity to participate in the firing of guns or to simply observe others from a distance. I seek to inspire positive feelings and instill confidence in these young women concerning firearms, allowing them to make informed decisions in the future when determining their personal position on firearms and the relevance they have to our life, liberty and freedom.

I have grown since I started shooting, I'm more confident, it helped my sense of self-esteem to learn a new sport, and I know I can defend myself.  More than that…it is fun!  More women are coming to shooting. Wouldn't it be wonderful to encourage parents to teach their daughters to shoot?  A family bonding experience, a great experience for young girls, maybe even introduce someone who is new to the sport to something they can enjoy the rest of their lives.

–Lynne Finch
The goal of the organization is focused on reaching out to young women through a positive introduction into this historically male-dominated sport, while avidly encouraging full family participation. The young women who attend will receive tips for safety covering various situations involving firearms, including sport shooting, hunting, and self defense. Registered participants will be given the opportunity to fire rifles and pistols under strict supervision, in a fun and safe environment.
Times and restrictions will vary for each location. Some events will supply firearms and ammunition while others request that you bring your own. There will also be ranges that offer firearms for rent. Details on each specific event can be researched by using contact info on the official website of National Take your Daughter to the Range Day to inquire directly.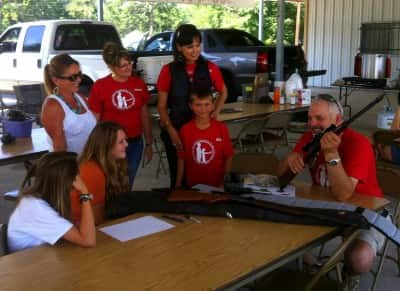 Because NTYDTTRD is non-profit entity monetary donations and items for door prizes are always needed and sincerely appreciated. If you would like to support them nationally or locally please contact Lynne Finch via the official website: NTYDTTRD SPONSOR INFORMATION.
I am very excited about burning some ammo with some girls again this year. See the details of my "Greater Houston Area National Take Your Daughter to the Range Day" to be held in the Greater Houston Area Gun Emporium/Conroe Shooting Center, 11400 FM 2854, Conroe, TX. I will be the official representative of this event. It is so important to spread the word so that all eligible young girls will have the opportunity to participate! CHECK for a NTYDTTRD EVENT near you!
Images courtesy Becky Lou Lacock/NTYDTTRD
What's Your Reaction?