The Professional Outdoor Media Association's media membership elected James Powell, Josh Wolfe and Jim Zumbo to the POMA Board of Directors. Their three-year terms begin in March 2014.
"POMA is governed by a volunteer board of organization members," explained Kevin Tate, POMA's board chairman. "The directors represent the membership on all issues before the organization and assist in moving the organization into the future. We're grateful to James, Josh and Jim for agreeing to serve. Their talents and business savvy will be tremendous assets to the organization."
Powell is the director of communications for Ducks Unlimited, Wolfe a member of the editorial staff of Sporting Classics, and Zumbo a veteran writer, author, television host and founding board member of POMA.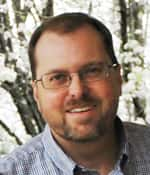 James Powell
James brings a broad range of communications experience to his endeavors, having almost two decades of experience in fields including magazine publishing, corporate communications, public and media relations, wildlife science and hunting lease management. He has a B.A. in English (Technical Communications) from Texas Tech University and a B.S. in Wildlife Science from New Mexico State University.
During his career, James has held communications and public relations positions with the New Mexico Department of Game and Fish, the National Wild Turkey Federation, Cabela's and Plum Creek Timber Company.
He currently serves as director of communications for Ducks Unlimited, where he oversees DU's media and public relations efforts, and manages DU's communications staff to provide communications support for DU's conservation delivery, membership, fundraising, marketing and outreach efforts.
Born in Roswell, NM, and raised in Texas, James is an avid angler and waterfowler who also enjoys hunting deer, wild turkeys and upland birds. He is a member of the Professional Outdoor Media Association, as well as several conservation organizations including Ducks Unlimited, the National Wild Turkey Federation and the Texas Wildlife Association.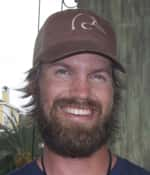 Josh Wolfe
It didn't take long for Josh Wolfe, following in his father's footsteps (literally), to develop a deep appreciation for the outdoors. Because it's there in the wind, in the rain and a cool summer sunrise where he's learned more than in all the classrooms combined. Josh's journalistic work is the sum of all he's taken from the outdoors and all he wants to give back.
It was during a long, grueling two-year stint working as a banker in Huntsville, Ala., when Josh finally realized he needed to follow his dreams. After sojourning several places across the country, he now calls Columbia, S.C., home, where he is the assistant editor of Sporting Classics magazine and the editor of its online publication, Sporting Classics Daily. Josh is also a contributor to OutdoorHub and Global Outfitters, and hopes to really inflate that balloon over the next couple years.
For Josh, it's the power of the pen that makes the outdoor adventure live forever – as it is resurrected on the page in front of him. Josh knows he is so fortunate to be a part of the outdoor community and make his passion a career.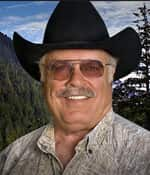 Jim Zumbo
Jim Zumbo is a POMA founding father, one of the 10 people who launched the organization. He is also a 40-year veteran outdoor writer with more than 2,000 articles and 3,000 photos published. He has dedicated his life to supporting and defending hunting, and describing ways for people to become better hunters in his books, lectures, magazine articles, and television show Jim Zumbo Outdoors on Outdoor Channel. The outdoors is Jim's beat.
He travels 250 days a year with rifle, shotgun, and fishing rod, collecting content, photos and great stories. Jim also is deeply involved in working with wounded veterans, getting them outdoors, and recharging their lives. Their experiences are highlighted on Outdoor Channel with the Jim Zumbo Outdoors: Wounded Warriors series.
Images and logo courtesy POMA
What's Your Reaction?