I spent most of last week down in Daytona Beach, Florida. Instead of hitting the beaches and the bars, though, I spent my spring break at Big 3 East. I had the rare opportunity to fire thousands of rounds through the firearm industry's newest rifles, pistols, shotguns, and submachine guns and learn about the latest developments in tactical and survival gear. IWI US' Galil ACE and UZI PRO were two of my favorites.

IWI US' Galil ACE was unveiled at Big 3 East last year, and was available to shoot at SHOT Show in January. The Galil ACE is a Kalashnikov derivative with some modern refinements, including a top-mounted Picatinny rail, railed handguards, and a collapsible stock. For Big 3, IWI US brought out a rifle-length ACE with a 16-inch barrel and an SBR variant with an 8.3-inch barrel. Both guns were chambered in 7.62x39mm (which will be the first caliber offered in rifle and pistol models). Rifles and pistols chambered in .308 are planned for fall and 5.56 for 2016.
The 7.62x39mm ACEs feed from standard AK-pattern magazines. Both the rifle and SBR were controllable and accurate. The EOTech sight mounted to the SBR made rapid double-taps on steel targets at 75 yards easy and repeatable, with a satisfying muzzle flash and bang. The rifle will retail for $1,899 and the pistol for $1,749. They should be available from retailers shortly.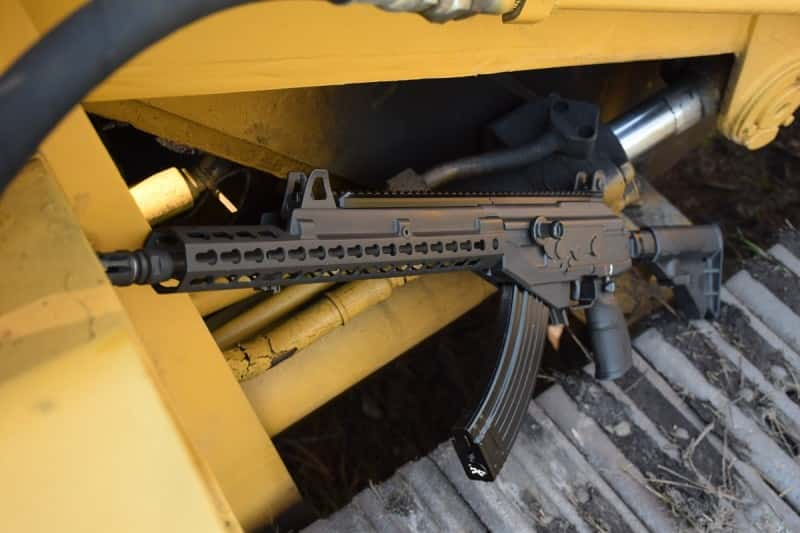 Big 3 East also marked the formal unveiling of the RS Regulate GAR (Galil ACE Rail), the first and only KeyMod rail designed specifically for the ACE. You can learn more about the GAR here.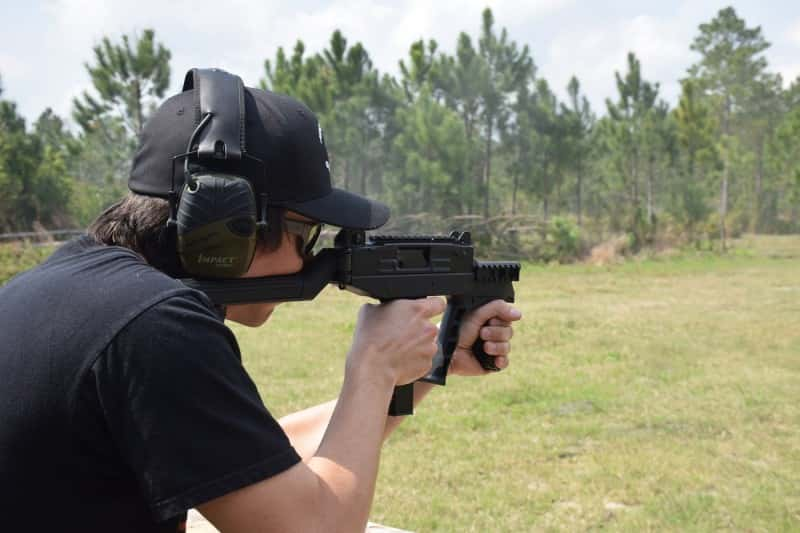 A select-fire 9x19mm UZI PRO, an updated version of the classic Micro Uzi, was also available on the firing line. Though it appears "caked" in Picatinny rail and polymer, it's the same rugged and reliable Uzi underneath (though it fires from a closed bolt). The UZI PRO at Big 3 was equipped with a folding stock and forward grip, which helped keep the gun on target. The select-fire UZI PRO will be exclusively marketed to law enforcement and similar agencies.
Images by Matt Korovesis unless otherwise noted
What's Your Reaction?