North Dakota has reportedly become the first state to legalize armed drones for police use after a series of changes to House Bill 1328, which was signed by Governor Jack Dalrymple earlier this year.
According to International Business Times, the bill was originally drafted to limit police use of drones and initially banned the use of any type of weapon on devices used by law enforcement. Additionally, police were required to obtain a warrant before using one of the unmanned aerial vehicles to search for evidence. However, the North Dakota Peace Officer's Association blocked the move to ban weapons on police drones, and amended the bill to allow less-lethal weapons such as tasers, rubber bullets, or tear gas to equipped. When the bill was signed, North Dakota officially became the first state in the country to legalize armed police drones.
Representative Rick Becker (R-Bismark), who introduced the bill, told The Daily Beast that he was disappointed with the amendment that changed the ban on weapons to just lethal weapons.
"This is one I'm not in full agreement with. I wish it was any weapon," he said. "In my opinion there should be a nice, red line: Drones should not be weaponized. Period."
Other limitations—such as the requirement of a warrant—were also passed but many say they are concerned with the legality of armed drones. Supporters of drone technology say it can be a vital new tool in fighting crime.
In 2011, the Nelson County Sheriff's Office used a Predator drone to gather evidence on a farmer in Lakota who had been stealing cattle from his neighbors. According to Fox News, the farmer, Rodney Brossart, refused to let police on his property and ignored orders to appear in court. Footage from a drone flying high over his property gave police all the evidence they needed to move in and arrest Brossart for theft. In 2014, Brossart was sentenced to three years in prison, marking the first time that a US citizen was convicted and sentenced using evidence gathered by a drone.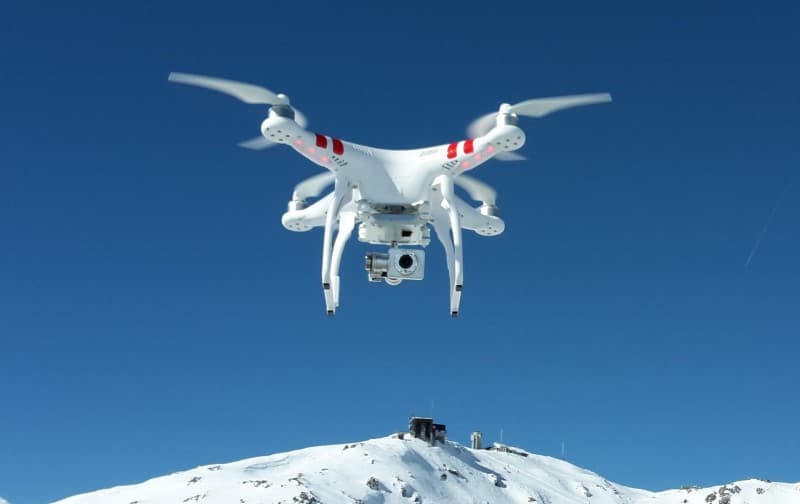 Drones are also popular in North Dakota and could provide a much-needed economic boost if manufacturers set up shop in the state. According to Al Palmer, director for the University of North Dakota's Center for UAS Research, Education and Training, the state started investing in drone development years ago.
In addition to providing an eye in the sky for police, drones are also being considered for dangerous jobs—such as crop dusting. Crop dusters have the third highest fatality rate among professions in the United States.
"One day the crop duster is going to get up, fix his eggs and bacon and his toast and his coffee, and then go over to his computer and hit 'L' for launch," Palmer told Popular Science.
Palmer said the state aims to be the "Drone Capital of America," and if recent events are any indication, North Dakota may be on its way to that title. The Federal Aviation Administration recently approved a plan to allow drone flights at 1,200 feet and at night, making the state one of the best-suited for testing new commercial drones. This makes North Dakota very attractive to drone manufacturers, and local businesses want to keep it that way.
"I think when you're trying to stimulate an industry in your state, you don't want things that would potentially have a chilling effect on [drone] manufacturers," said Al Frazier, a drone pilot with the Grand Forks Sheriff's Office.
So far there have been few recorded uses of armed police drones—if at all—in North Dakota, but that may soon change. Law enforcement agencies in other countries, such as India, are now deploying fleets of drones armed with pepper spray and other less-lethal weapons, especially during riots. You can watch a video describing them below:
Note added 8-27: This article's text has been changed to reflect that the weapons are "less-lethal," not "non-lethal."
Image screenshot of video by NewsBeat Social on YouTube
What's Your Reaction?