Browsing the isles of the annual Safari Club International (SCI) Convention is like a treasure hunt, where a curious mind can easily hit pay dirt with the hunt of a lifetime. We've all heard of the oil beneath the Arctic National Wildlife Reserve (ANWR), 19 million acres strong, yet who knew you could hunt there? This is a land relatively untouched by humans, and some remote valleys and tundra have seen little or no hunting. The season begins in early August and ends by mid-September, when snow and cold weather force an end to quests for Dall's sheep, grizzlies, caribou and wolves.
Riley Pitts (shown above left with a client) from Big Game Backcountry Guides began bowhunting with his father in Oregon and graduated to guiding as a teenager, where he wrangled horses and mules. "I was living the dream, but quickly learned there was no money in it; the wolves were in and made it tough. I went to Alaska and worked for an old master guide in the ANWR, where he taught me to fly fuel and gear. I got to guide 270 days a year between whitewater, hunting and mountaineering."
Pitts Explains His Big Break  
"In 2013 the Feds asked me to put in for the hunting areas, since I was the youngest of all the possibilities and best knew the lands. I had the most time in the area, so I played hardball and after 3 years, they gave me three exclusive Federal areas. It's been a battle through a lot of appeals, but finally I got a 10-year contract on ANWR. Now, my wife and I operate Big Game Backcountry Guides.
"A typical hunt includes a Caravan flight (nine passengers) from Fairbanks to base camp, where we leave in two Super Cubs with three pilots. We have five guides, and we do five spike camps at one time over three hunt periods, and that takes the entire season. The first begins August 7, ends September 10, and I stay a few days longer for cleanup. We have gone 100 percent on opportunity for sheep – a couple of fellows missed. When I was guiding, I was 100 percent on success."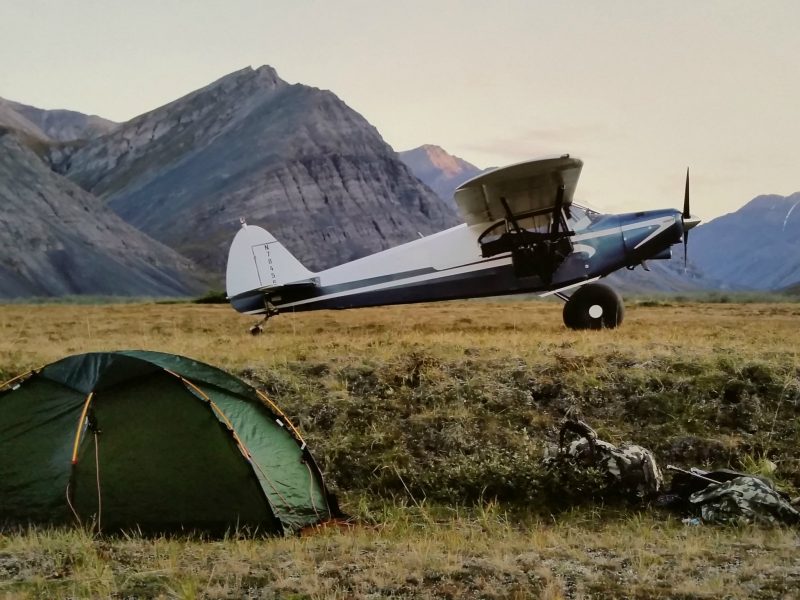 Pitts Talks About Hunting the Old-Fashioned Way
"I have guided a lot of archers, and I really like it, but I must be honest that to be successful they will need 21 days in the field. They will get their ass kicked, but they can kill sheep. You are in the Arctic, and you will have your ass handed to you by bad weather. For the most part, the weather is good, but when it's bad, it's horrible. A storm will blow and give you everything Alaska has to offer. I say it's as close to hunting the old-fashioned way as you can get.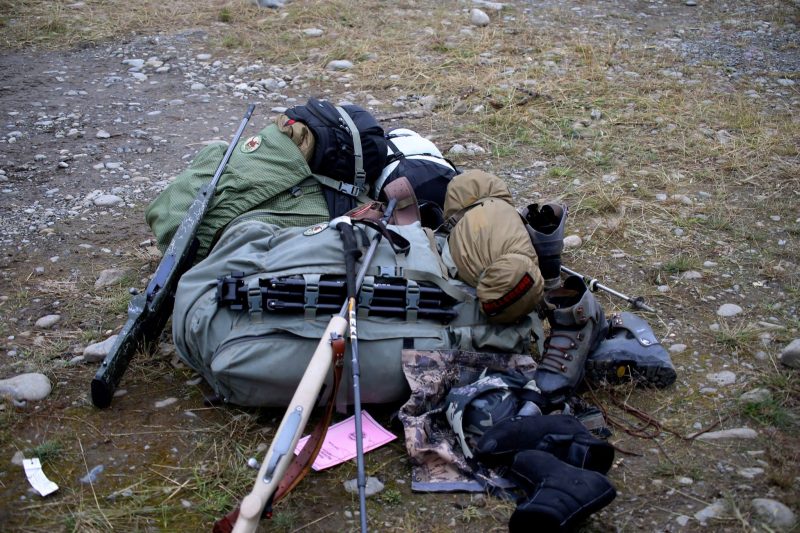 "Each hunter carries a solo tent, and your guide has one, so that way you travel from point A to point B on an exploration old-fashioned Dall's sheep hunt. You will have two Super Cubs at your disposal for safety and for gear needed with back-up airstrips. We can't fly people out of them, but we can fly meat, capes and gear as needed.
"In the old days, they would have flown people, but it's too dangerous and not acceptable now. We pick the good access points. You will backpack into an area, some have been hunted, some never have. I know of areas where you will find a 40-inch ram, but the issue is you must pass through a group of 37-inch rams to get there. Often you never do. One of the issues is passing up smaller rams to find a big one.
"Our guides want to hunt those areas, but we can't find hunters who will pass up smaller sheep. Some of the areas have not been hunted since 2002, and some has never been hunted. I've flown over these regions, but we never get there."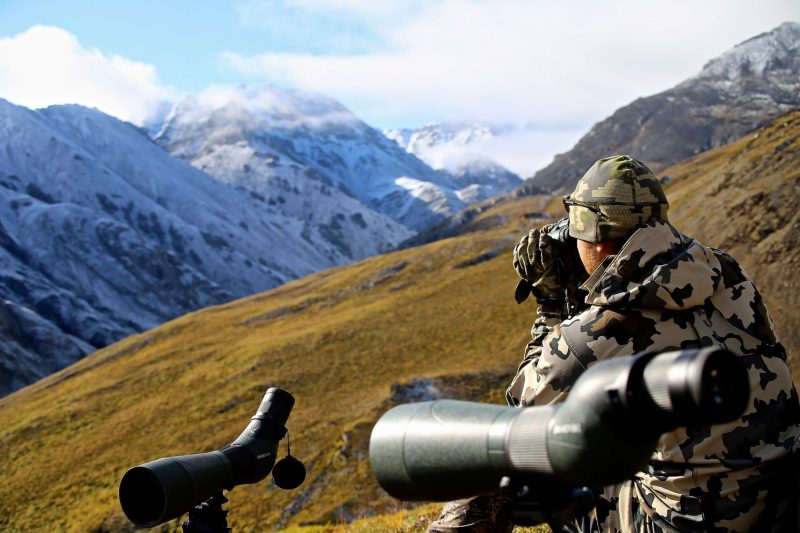 Pitts Remembers a Real Man's Hunt
"Last year I took the 13-year-old son of a client who wanted an old-time sheep hunt – all backpacking, all on foot. He wanted a real man's hunt in country where no one has ever been, and I said 'OK, let's hunt it out.' We saw 43 rams in 3 days, and the young teen took a great ram.
"Last year we checked all harvested rams and all but one was at least 10 years old. That one was 9. The sheep numbers are productive. When you are seeing bands of 40 rams in a group, I think that's pretty good."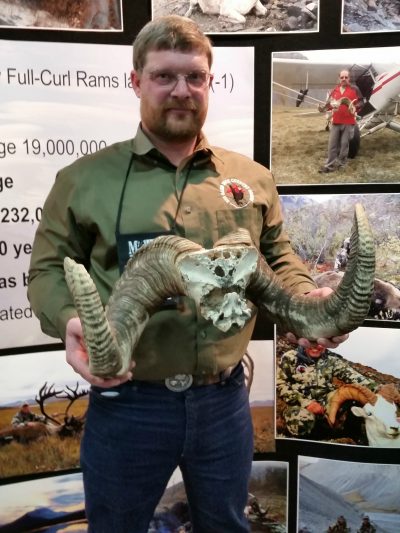 Author's note: Of the many adventures I've seen so far at the 2017 SCI Convention, this one with Big Game Backcountry Guides is near the top of my list. Check it out if you're looking for a true wilderness hunt! The pics below prove that combo hunts are very popular in this region.