Interview: Martha Salomaa Talks About the Night She Defended Her Family with a .38
Dave Maas 02.16.17

Martha Salomaa is an inspiring, badass mother who saved herself and her two daughters by shooting an intruder. You can watch her amazing story in this just-released CarbonTV web-series pilot, "Saved by the Second." For more about Martha, and how her life – and that of her children – has changed since that dangerous encounter, check out the exclusive Q&A and watch her story below.

DM: First, it's an absolute pleasure to meet you, and congrats on your recent marriage. Even though your last name has changed from Lewis to Salomaa, I'm guessing that not everything has changed . . . including your belief in the right to defend your family and home?
Martha: Thank you, Dave.
I certainly still believe in the right to defend my home and family. My husband is an immigrant from Finland, and he respects and admires the Second Amendment of our Constitution. He counts it among one of the great aspects of American life. My daughters continue to practice good, practical self-defense measures. The four of us still occasionally shoot together when the girls come home.
DM: You were taught from a young age to take care of yourself, to not rely on other people. Did you get that from both your mom and dad?
Martha: I come from a long line of strong people. My mother was an incredibly driven woman, a tough woman who wanted her daughters to be able to take care of themselves. Although she died of cancer when I was 11, her legacy has made and continues to make a tremendous impact on my family's life. About a month before she died, she told me, "You're going to have to be strong." She was right.
My father has always been a solid rock, regardless of the circumstances life has thrown at him. He is the epitome of "grace under pressure." He stressed that we "not rely on a man." He expected certain things from me, and I never dared to defy him.
I have spent much of my life trying to live a life worthy of my parents.
However, I would be remiss if I didn't add that my family, both immediate and extended, has helped me through some hard times – times that called for me to rely on other people. My sisters, brother-in-law and nephews have always had my back. My aunts are strong women from whom I have always drawn strength, and my cousins are ever-ready in a time of need.
I certainly accepted help from my church, my community, and others in our county after the April 27, 2011, tornado. In Walker County, Alabama, people take care of each other.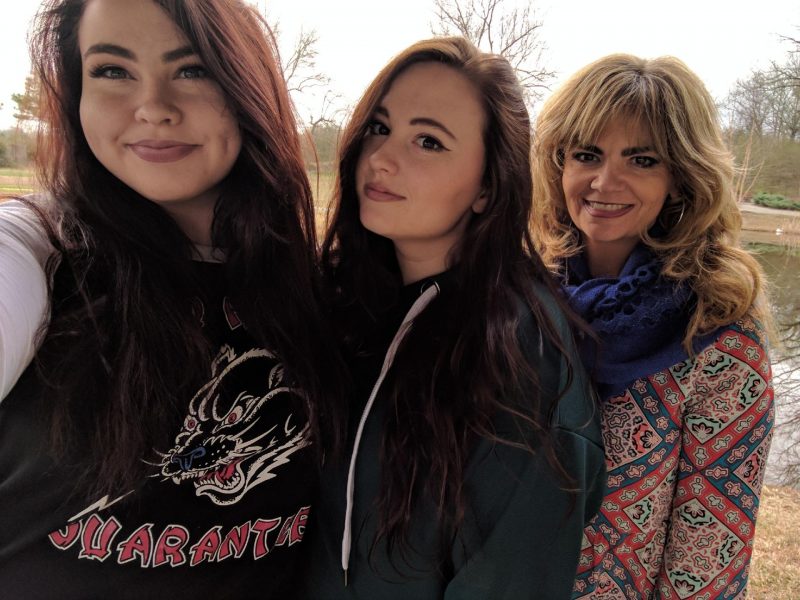 DM: It's clear you've taught this same important message to your two daughters. I was so impressed in the film where your daughters stand by your side with weapons (axe and butcher knife) in hand. At what age did you introduce them to guns?
Martha: I think both Barbara Ann and Hannah had shot a pistol and a rifle by 9 years old. They both enjoy shooting a bow. When Barbara Ann moved away for college, my father gave her a shotgun. Each girl has a handgun now as well.
DM: Your dad had preached: "You keep the gun where you can reach it." I couldn't agree more. How did you decide on a .38 revolver?
Martha: Prior to the tornado, I had other weapons. However, after I lost those, my brother-in-law gave me his .38 Taurus. I like that type of gun because it's simple and effective. That's what I needed at that time in my life.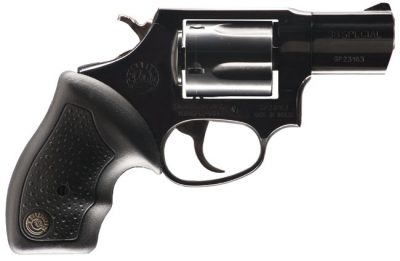 DM: When the intruder appears, I was so impressed with your "I am NOT going to be a victim" attitude. You and your daughters had been through some tough times, and pardon my French, but you were pissed off that he entered your home. How did you channel that anger into action?
Martha: My daughters and I had made the resolution to not be victims years prior to this event. Once that decision was made, we made preparations. We were surprised that we had an intruder, but we were not caught off-guard.
DM: Experts believe that training is key to acting effectively when under stress. You stated in the film that you had discussed "what if" scenarios with your kids. After this event, did they say that these talks helped them stand by your side?
Martha: We've done "what if" so often that it's just a part of us. This isn't the only crisis we've faced. Regardless of what may be happening prior to an event, when the situation calls for it, my daughters go into action immediately. Rather than patting ourselves on the back for preparing, we were evaluating what we could have done to improve our reactions.
I am proud of the strong women my daughters have become.
DM: My favorite line from the film is: "Lord, guide my hands." Like you, I have faith in God, and also like you, I sleep with a revolver in my nightstand. In addition to hoping God guides my hands, I've equipped my .357 Mag. with laser grips. After all, if a bad guy breaks in, it's most likely to occur after dark. Since your home invasion, have you changed your choice of defense handgun?
Martha: As a family, we each have personal weapons. Right now I'm using a Smith & Wesson M&P Bodyguard .380 Crimson Trace. It's small enough that I feel comfortable pulling the trigger, and I like having the laser for a more accurate shot.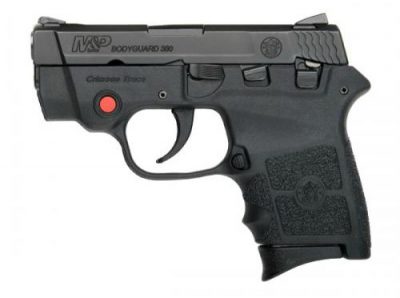 DM: You stated: "If we had not had that .38 in our home that night, rather than that incident being just a bump in the road, it would have been a life shattering experience." I admire you greatly for defending yourself and your daughters. As far as I'm concerned, the Second Amendment is vital to the American way of life. Any closing comments or words of advice to women (or men) who are tentative about firearms?
Martha: I understand someone being hesitant about gun ownership and gun use. A firearm is a powerful weapon that should be treated with respect. If a person makes the decision to own a gun, he/she needs to get the training necessary to use it and care for it properly (including keeping it out of the hands of children).
However, the wording of the Second Amendment strongly suggests that our knowing how to use a gun is "necessary to the security of a free State." In other words, as American citizens we are – in part – responsible for the safety of the country as a whole.
We are most certainly responsible for our own safety, and the safety of those that depend upon us. The police cannot physically be everywhere they are needed, and it is absurd to believe otherwise.
I made the choice to own a gun, and I am able to tell this story because of it.