What happens when you mix some of the most elite law enforcement agencies and first responders in the Great Lakes region and challenge them with a real-world, live fire skills application challenge? You get a two-day, action-packed officer survival training event that's unlike any other.
Sounds intense, right?
'Intense' doesn't even scratch the surface of this competition!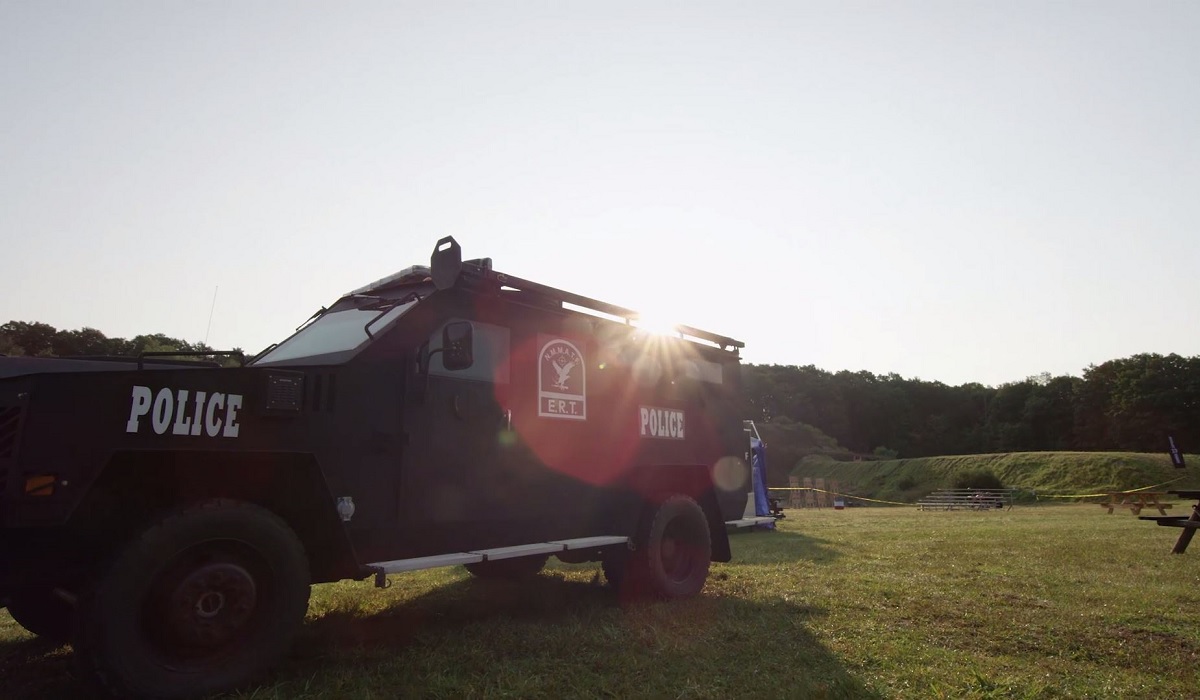 Aside from live fire exercises, GLLEC participants will hear gripping debriefs from major law enforcement incidents, along with certified training conducted by highly respected keynote presenters, and so much more. . . 
Here's a list of the scenarios your team will run through at GLLEC, as listed on their website:
VEHICLE AMBUSH;
FIGHTING TO WIN
Description:
This event will simulate a single officer on patrol being ambushed by multiple adversaries. The officer will engage multiple hostiles from the driver seat of their patrol unit. This course will challenge the officer's ability to access their duty firearm from a seated and belted position and place accurate shots to address and stop the threats.
Necessary Equipment:
Duty belt and handgun, vehicle will be provided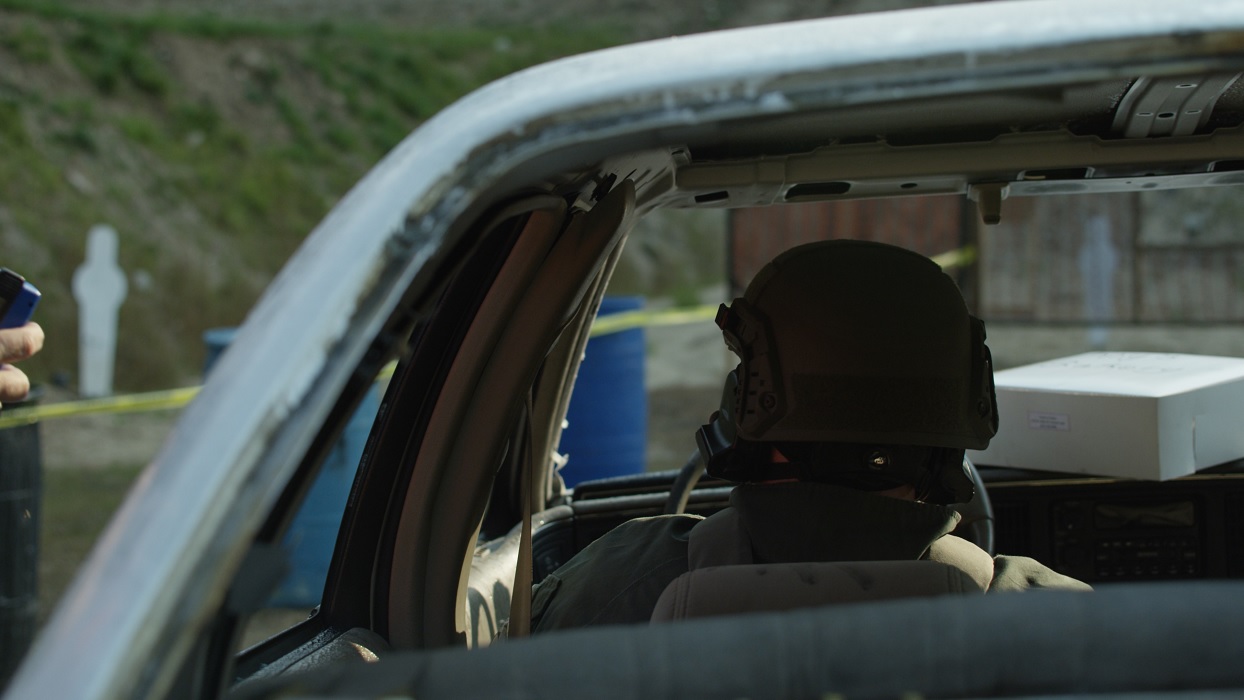 OFFICER RESCUE
Description:
The Officer Rescue course focuses on teamwork, communication skills, TC3 / Care under Fire skills, and accuracy with multiple weapon platforms. When a non-radio responsive officer responding to a subject with a gun is broadcasted, four responding officers will work as a team to fight your way to your brother/sister addressing multiple threats at unknown distances along the way. When you locate the officer you find he/she has been shot and is unable to self-extricate. Three members of the team will address the medical wounds with the provided IFAK and prepare to transport off the "X". While the medical care is being conducted the fourth team member will be addressing multiple threats with his patrol rifle. Once all threats are addressed the team will move together carrying the fallen officer to awaiting medical personnel.
Necessary Equipment:
Duty belt, handgun, patrol rifle, IFAK and portable litter will be provided

TRAVERSE AND COVER
Description:
Focusing on teamwork, accuracy, and positional shooting, a 4-5 person team will negotiate multiple barricades and firing positions as they move one at a time "leap frogging" their way towards the threat as a group. Officers will maintain positions of cover as their teammates neutralize their threats before they are allowed to move forward and address their threats. Once the team has addressed all threats with both weapon platforms the time will stop. The focus of the course will be on multiple firing positions, communications and teamwork.
Necessary Equipment:
Active Shooter Kit (plate carrier with plates), Duty belt, handgun, patrol rifle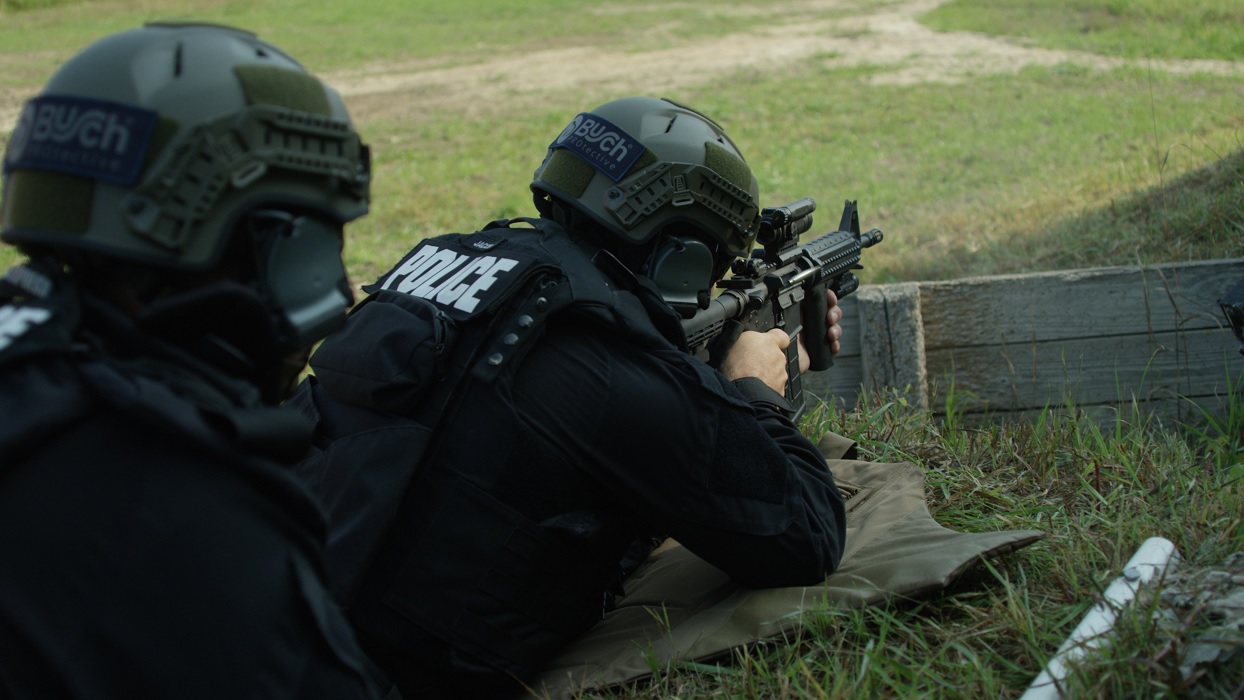 ACTIVE SHOOTER
Description:
An all too common scenario LEO's have to deal with in today's world. This course will focus on the preparedness of the team. The team will arrive on the scene as a unit, don Active Shooter kits, load and make weapons ready, breach doorway, enter unknown active shooter event, negotiate multiple unknown shoot / No shoot targets, and rescue multiple victims.
Necessary Equipment:
Active Shooter Kit (plate carrier with plates), duty belt, handgun, patrol rifle, IFAKs and litters will be provided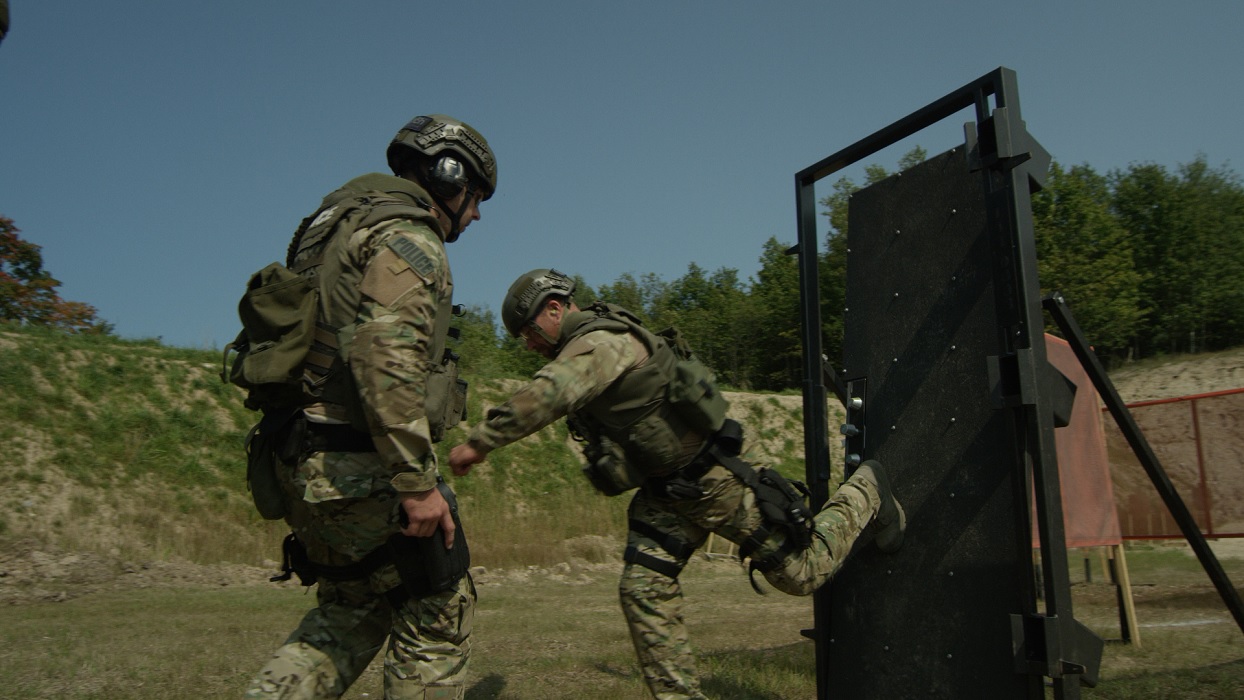 TEAM VS. TEAM CHALLENGE
Description:
As a team you will be competing against the clock, barricades and the other teams as you compete for bragging rights and prize of the 1stever GLLEC Team event winner. The course will focus on the entire 4-5 person team breaking the team into dedicated patrol rifles or handgun use.
Necessary Equipment:
Duty Belt, handgun, Patrol Rifle
In case you're more of a visual person, here's a look at what you might see at the next GLLEC event:
(P.S. Make sure you stay until the end of the video to see President and CEO of Armor Express, Matt Davis, test his own product by shooting himself while wearing an AE vest – talk about intense!)
Oh, did we forget to mention there's prizes for the winning team? Check out what your team could win if you take down the competition – it won't be easy though!
So, are you ready to see where you stack up? If you're interested in running in this competition next year, make sure you make it over to their website for all the details.
For more information about registering your team in next years GLLEC, visit www.gllec.com.