Video: Kalashnikov Rolls Out New Line of Motorcycles For Russian Military and Police
OutdoorHub Reporters 10.18.17

Yes, you read that headline correct, the Russian weapons manufacturer, Kalashnikov, is dabbling into motorcycle manufacturing, and unveiled a series of new bikes at the International Military-Technical Forum 'Army 2017' expo.
Normally, we're used to seeing Kalashnikov build and sell firearms, but it appears the creator of the AK-47, is expanding. . .
The company made waves at the Military-Technical Forum, held in Moscow, Russia, when they introduced new electric motorcycles intended for law enforcement, and special operations forces.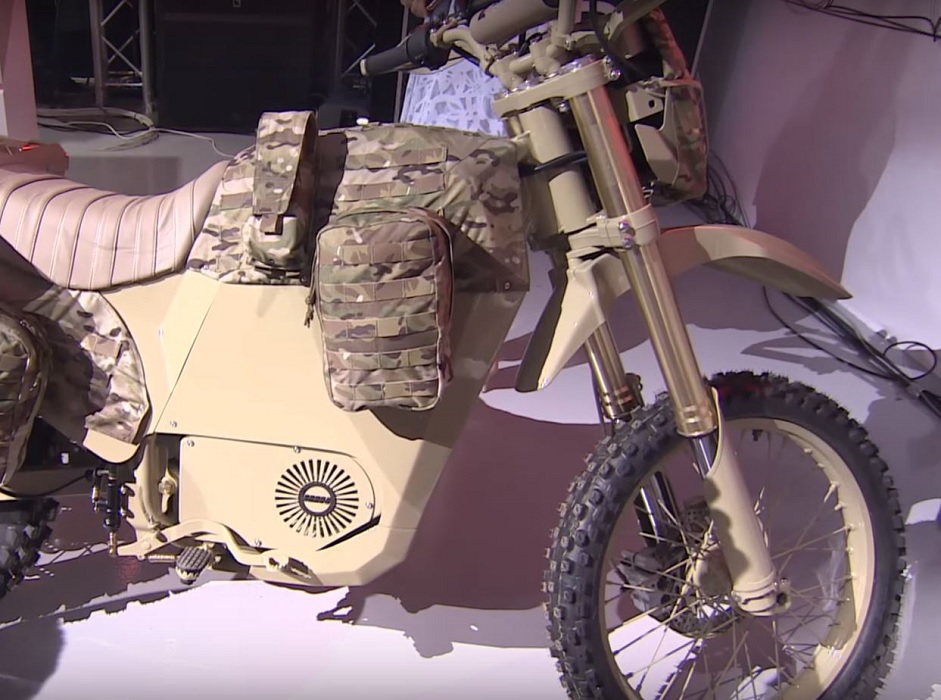 This military vehicle is designed specifically for search and recon missions, especially on rugged terrain.
To make the machine nearly whisper quite, the gas powered engine has been replaced with one that runs on electricity instead.
These bikes are tricked out too; according to sources, the bikes are fitted with a folding cargo platform, modular lightweight load-carrying equipment, (MOLLE) pouches for ammo – or other personal items – and a gun rack located on the handlebars for a firearm.
We were surprised to hear Kalashnikov enter the motorcycle market too, but based on our first impression, these bikes look legit!
Here's a video that shows the entire line of bikes Kalashnikov rolled out at the expo: