Brownells Introduces New Line of Retro AR-15's and AR-10's at SHOT Show 2018
OutdoorHub Social 01.24.18

Brownells released a line of retro AR-15's and retro AR-10's at shot show this year and they have been getting a lot of buzz. 
The Brownells Model BRN-601 Rifle ( Shown above) recreates the classic design of the original AR-15 issued to the United States Military in the early 1960s. This model is available for purchase now and features feature: 
Model 601 Style Lower Receiver with slab side
Slickside Upper Receiver
Matte gray anodizing (not painted)
20″ 5.56x45mm NATO Barrel with 1-12 twist & chrome bore
Chrome, Duckbill 3 Prong Flash Hider
Green buttstock, pistol grip & handguard assembly
Includes 20rd Magazine, GI Operations Manual & Chamber Flag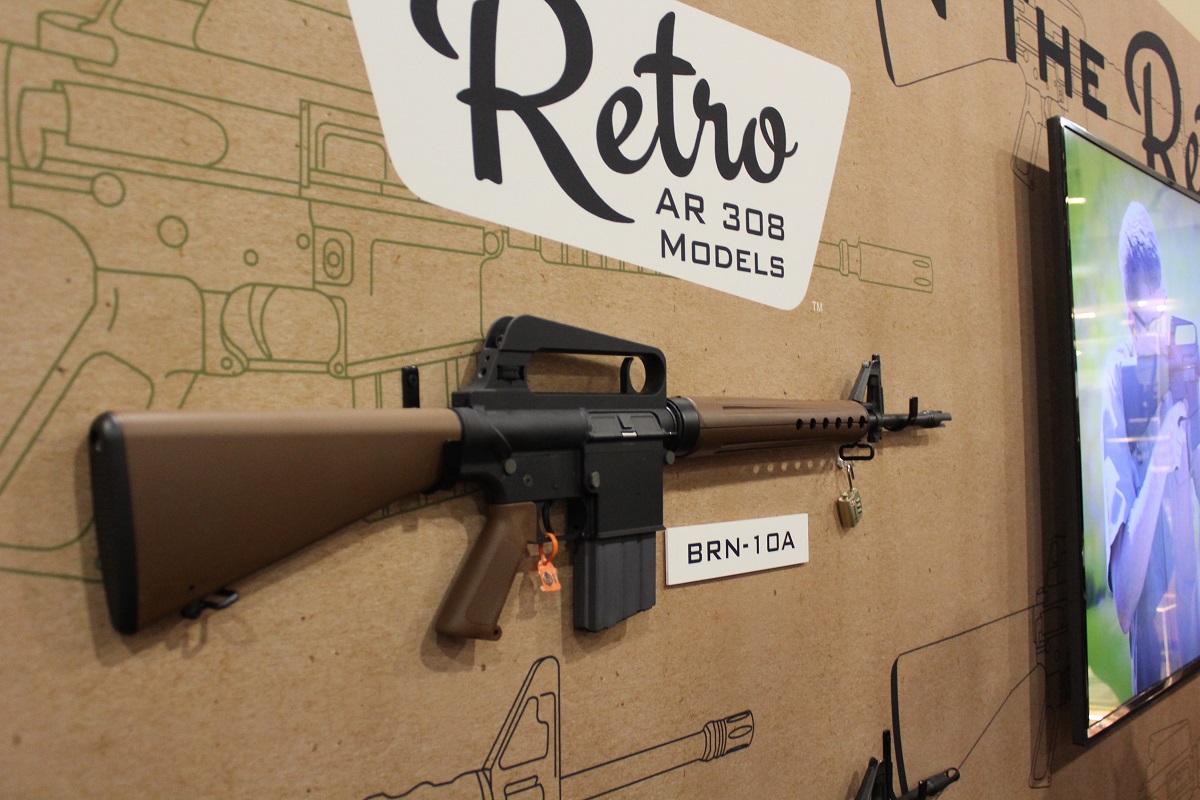 The BRN-10 by Brownells brings back to life the original Eugene Stoner, lightweight 308 battle rifle. The BRN-10A barrel features a heavy barrel with distinctive and functional fluting under the handguard.
Heavy contoured barrel with aggressive fluting underneath the handguard
3-Prong, Dutch style flash hider with nitride finish
Brown Retro furniture to mimic original fiberglass look
Weight: 9 lbs
Receivers designed by FM Products are machined from billet 7075-T6 aluminum
Trigger style charging handle underneath the carry handle is retained by internal detent system
308 Winchester 20" QPQ 1-10 Rifle Length Barrel Assembly manufactured by Faxon
Brownells Retro Buttstock Assembly & Pistol Grip
If you like the looks of these guns, but don't want a whole new firearm the furniture will also be sold separately.