As cooler technology has advanced and the costs to consumers have risen to premium price points, these products have become one of the most commonly stolen items today. That's why brothers Jake and Neal Llewellyn (photo below) spent years creating DENY Locks, the first lock system that truly prevents cooler theft.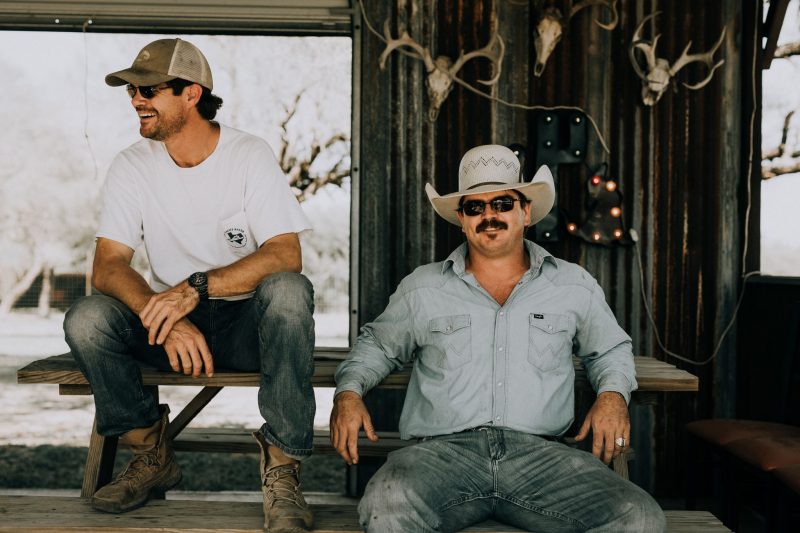 "My brother and I have been working in the South Texas oil fields since 2007," said Jake Llewellyn. "The heat out there can be miserable, and we rely on having coolers that can hold ice for days. We finally invested in a $400 YETI cooler, and it was fantastic . . . until it was stolen."
Based on articles in Forbes, Wall Street Journal, Men's Journal and other media outlets such as FOX News, the Llewellyns were not alone. Premium coolers have been one of the most reported stolen products in the United States during the past few years.
"We checked into potential anti-theft systems that were on the market and didn't find any that would truly work, so, given that we are welders by trade, we began creating a way to lock down and protect our coolers," he said. "Our first versions didn't work, and we lost two more coolers to thieves in the process. Finally, in 2016, we created the prototype that we've now launched into the market."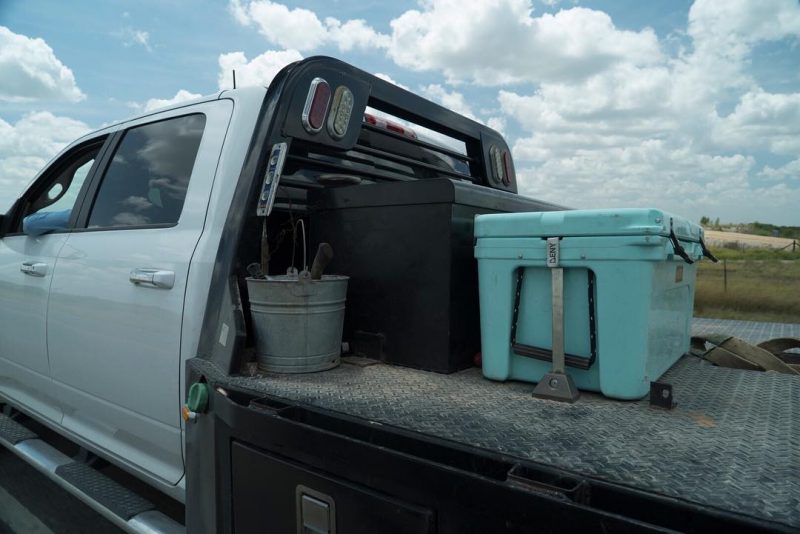 The DENY Lock system features an Ironfist base that can be bolted onto a truck bed, boat deck, or onto UTVs/ATVs using a thief-proof breakaway nut. The Ironfist base houses an enclosed locking mechanism. Then, the cooler can be locked down by hooking the Stiffarm locking bar through the cooler slot and locking it into the Ironfist base.
The DENY Lock is constructed from 304 stainless steel, and has been tested to MIL-STD 810 G for off-road vibration, salt, fog and humidity durability. The lock system can fit any premium cooler with tie-down slots.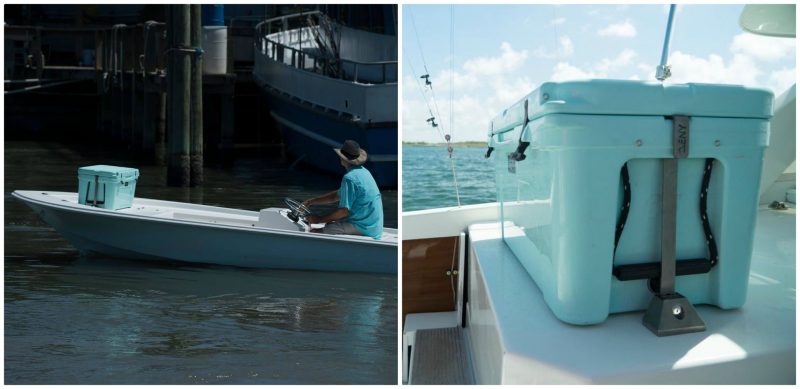 "People who have spent $400 or more on a cooler are making an investment, and that investment should be protected," said Llewellyn. "We've designed a product that can do that. It fits nearly every premium cooler on the market, and we've put it through the most rigorous of tests to ensure that it works . . . and it does."
The company is initially targeting markets where consumers purchase premium coolers for specific purposes. These include the outdoor, hunting, fishing, boating, ATV and worker/oil field segments. DENY Locks is currently setting up a network of retail dealers across the county.
Check out the video below to see DENY Locks in action. This looks like a fantastic made-in-the-USA product that helps solve a frustrating problem.