While many anglers head to the northern wilderness of Canada in search of trophy northern pike, 13-year-old Jerron Haider, from Redfield, South Dakota, found his pike of a lifetime in his home state.
As the photo of the scale below shows, this fish weighed 30.08 pounds; it measured 47 inches in length. Jerron caught the fish on Lake Oahe (a reservoir on the Missouri River) in central South Dakota; he was using a tip-up rigged with a smelt.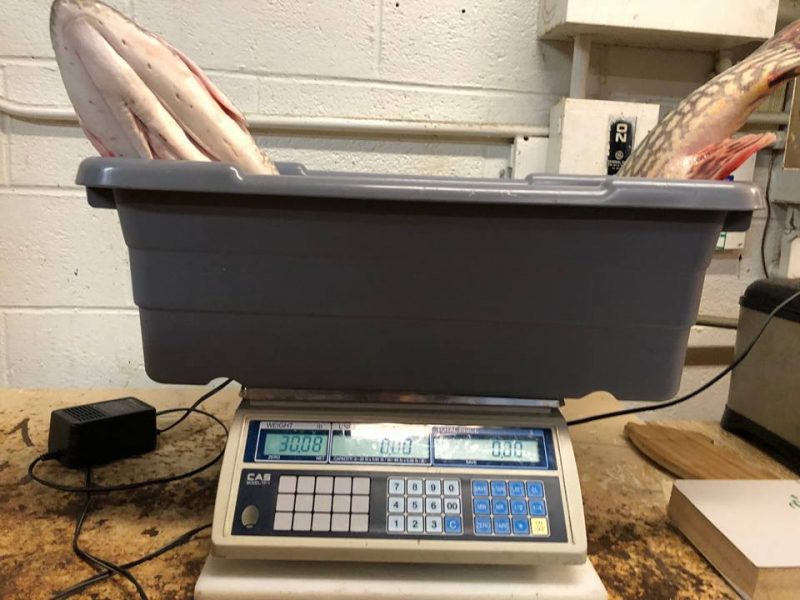 We learned of this amazing catch on Facebook from the folks at Oahe Sunset Lodging & Steakhouse (formerly West Pollock Resort). If you haven't been to this part of the world, this is one of those establishments that has it all: full-service bar; restaurant/steakhouse; lodging; bait; gas; etc. Very simply, it's Midwest America at its finest.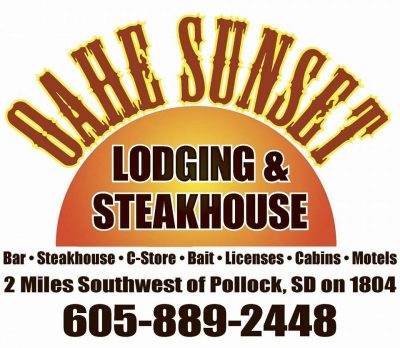 Here's what they said in their Facebook post: "HOLY NORTHERN PIKE!!!!!!! Congratulations Jerron Haider from Redfield SD on his catch. 30.08 pounds and 47 inches. Great job Jerron!!!!! You got some jealous anglers out there. Stand tall n proud!!!!!!! This is what it's all about ladies n gents…"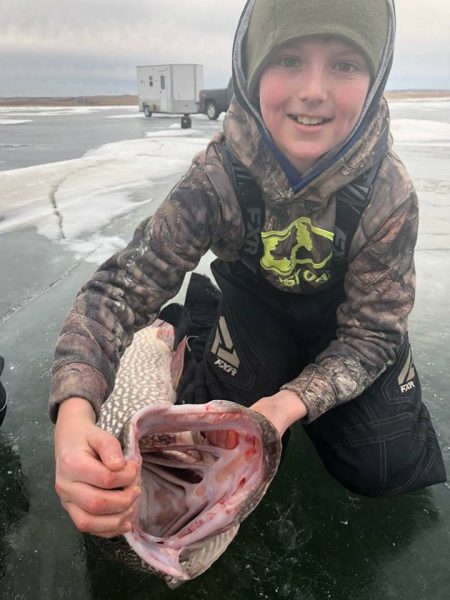 In case you're curious, the South Dakota state record northern pike was also taken from Lake Oahe. It was caught in 1993 and weighed 36 pounds, 3 ounces.
According to a story in The Public Opinion, Jerron said: "My dad and I have been going to the river for a lot of years trying to get one over 10 pounds. I'm really excited because that's the biggest northern I've ever caught." Before this massive pike, Jerron's previous biggest pike weighed 12 pounds.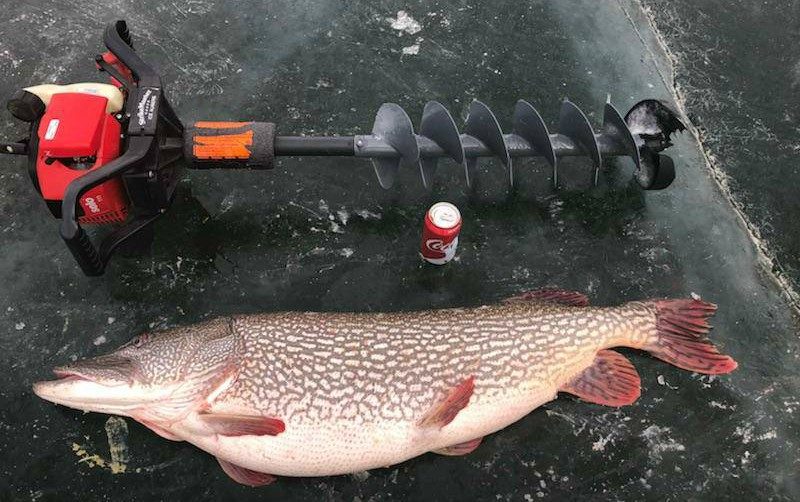 Jerron plans to have the fish of a lifetime mounted.
Congrats, Jerron, on an awesome pike!
P.S. Of course, as with all things social media, the haters crawled out of their holes and began blasting Jerron and his dad for keeping this pike. Seems like some people forget the most important life lessons, many of which are taught to us as kids. Example: "If you can't say something nice, don't say anything at all."