Michigan DNR Cautions Hunters to be on High Alert After Positive Bovine Tuberculosis Testing
OutdoorHub Reporters 10.10.18

If you do your deer hunting in Michigan, you need to be aware of the positive bovine tuberculosis testing results in north east Michigan and parts of lower and mid-Michigan.
Tuberculosis (sometimes referred to as TB) is a serious bacterial disease that attacks the respiratory system of both animals and humans. Tuberculosis comes in several types, but bovine tuberculosis (bTB) can infect the widest variety of animals, and Michigan wildlife managers have been trying to eliminate it in whitetail deer in the the state for years.
According to WSMH, DNR state wildlife veterinarian Kelly Straka said, Michigan is the only state in the U.S. that has found bTB established in wild deer. And at this time, there are no effective vaccines to help push back against the spread of this disease. Hunters are asked to thoroughly examine their deer from all areas of the state, but the areas highlighted in the map below indicate the areas with highest level of concern: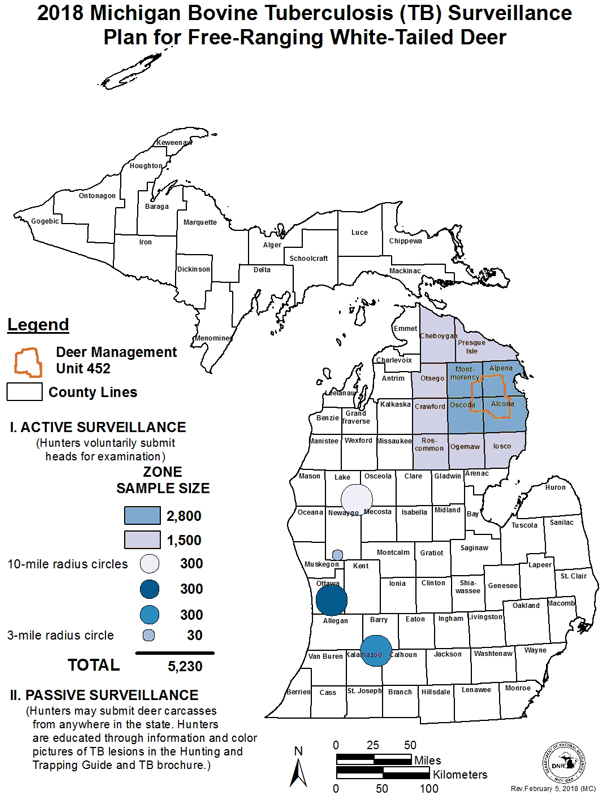 Next Steps
Hunters in Michigan are obligated to help tackle this problem as quickly as possible before it spreads to other areas of North America. DNR's Wildlife Division chief Russ Mason called hunters to action, saying:
"Michiganders need to educate themselves about this disease, and find out ways they can help. Whether you are a hunter submitting samples for surveillance, or a cattle producer fencing off feed to prevent cattle/deer interactions, it's these everyday actions that can affect change over time. This is not a problem for just whitetail deer hunters, or cattle farmers, or even residents in the northern Lower Peninsula; this is a problem for everyone in Michigan."
Hunters can positively identify bovine TB during the field dressing process. Lymph nodes in the animal's head will typically show signs of infection first, but they may also be lesions on the lungs and chest cavity.
This is what an infected deer's rib cage may look like: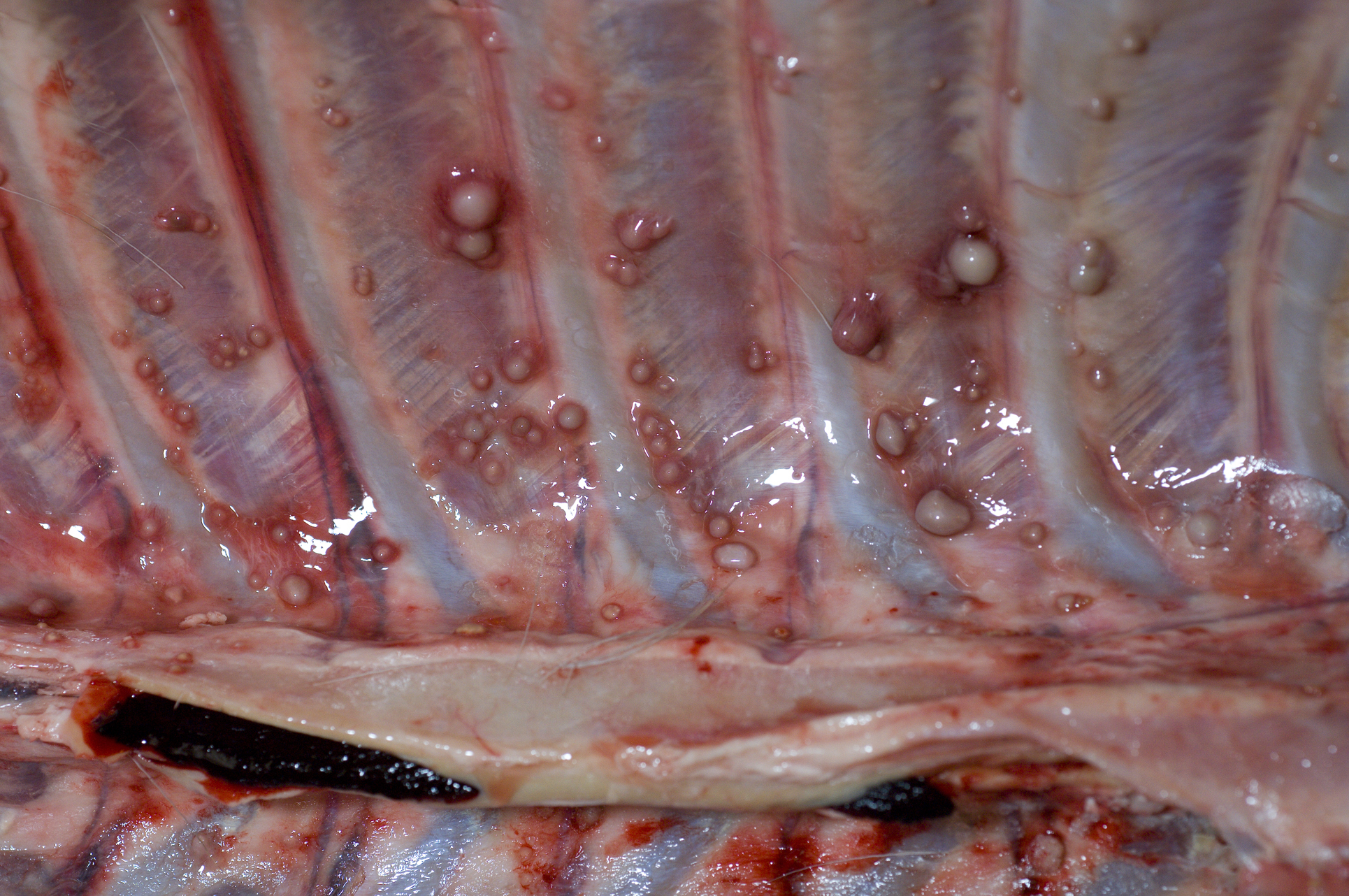 Should a deer show this type of infection, the DNR says it should be submitted to the DNR for laboratory testing. The DNR is strongly encouraging hunters to submit heads for testing from all deer harvested in the following counties in Michigan:
Alcona
Alpena
Cheboygan
Crawford
Huron
Iosco
Lake
Mecosta
Montmorency
Newaygo
Ogemaw
Osceola
Oscoda
Otsego
Presque Isle
Roscommon
The testing is offered free of charge.
A list of DNR deer check stations is available here.