EarthRoamer XV-HD: This Ultimate Expedition Camper is a Luxurious Cabin on Wheels
OutdoorHub Reporters 01.03.19

The EarthRoamer XV-HD is designed to get you further off of the beaten path and keep you there longer. Utilizing the latest technologies available today, EarthRoamer boasts as being a complete standalone setup without the need of water or sewer hook-ups.
The video below provides a detailed overview of this impressive expedition camper vehicle, which features an intelligently designed luxury interior, a heavy duty Ford F-750 4WD chassis, massive fuel and water tanks, and so much more:
Tour The EarthRoamer XV-HD:
Bill Swails, founder and CEO of EarthRoamer, has said he likes to "think of the EarthRoamer Expedition vehicles as 'freedom,' the freedom to travel any season of the year, in any weather condition, to travel any road conditions, including off-road to remote locations, and to be very comfortable once you get there."
Outdoor Living
A large auto-retracting awning with dimmable LED lighting combined with a slide-out exterior kitchen lets you you create your favorite meal in comfort in the wilderness. The exterior shower is perfect for spraying off dirt, sand, mud or snow off shoes, dogs, or anything else before entering your HD.
Water Systems
Extremely large fresh, grey and black water tanks combined with a system capable of producing continuous hot water allows the ability to shower as long as you wish without the worry of running out of water. The large capacities also gives you the freedom to stay out for longer before needing to refill.
Touch Screen Master Control Center
All the electrical components in the HD are connected to a network of solid state interfaces – all controlled by a centrally mounted touch screen panel. This allows easy access to all of the vital systems on the vehicle including tank levels, battery and charging information, circuit information and overall vehicle status. Because everything is networked, it's possible to add smart controlled features that will perform multiple functions with the touch of a button. For instance, if you want to store the vehicle, you can press the "Store Vehicle" button which will turn off all systems and put all components in the proper configuration for storing. iPad and iPhone integration allows control from anywhere in or around the vehicle.
Interior
The interior of the HD is built to the highest standards. Materials and the overall aesthetic are completely customizable so you can create a one of a kind vehicle that will be like no other on the road. Start with one of our floor plans, then customize as you see fit to satisfy all of your individual needs.
Here are some more photos:
HD-001: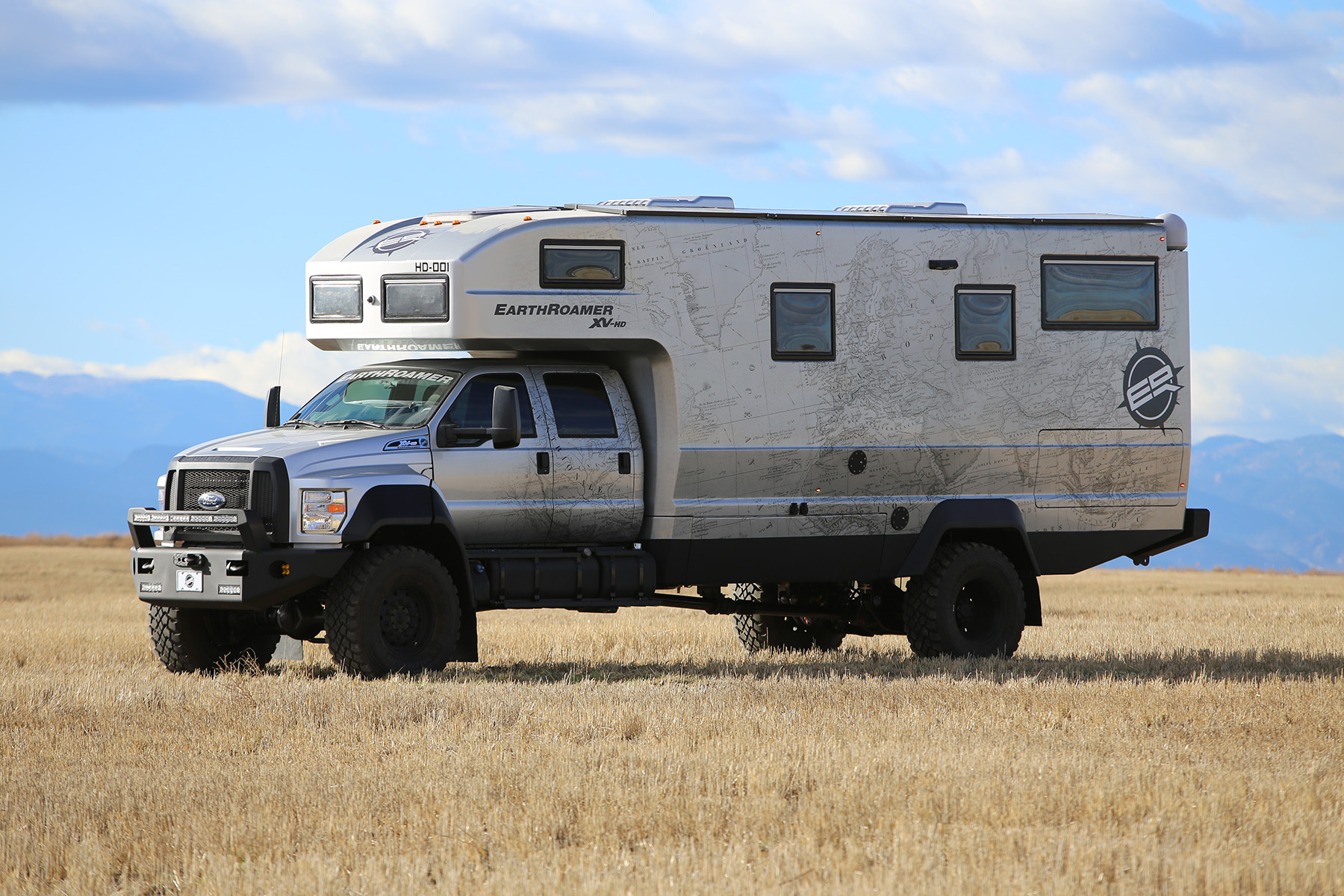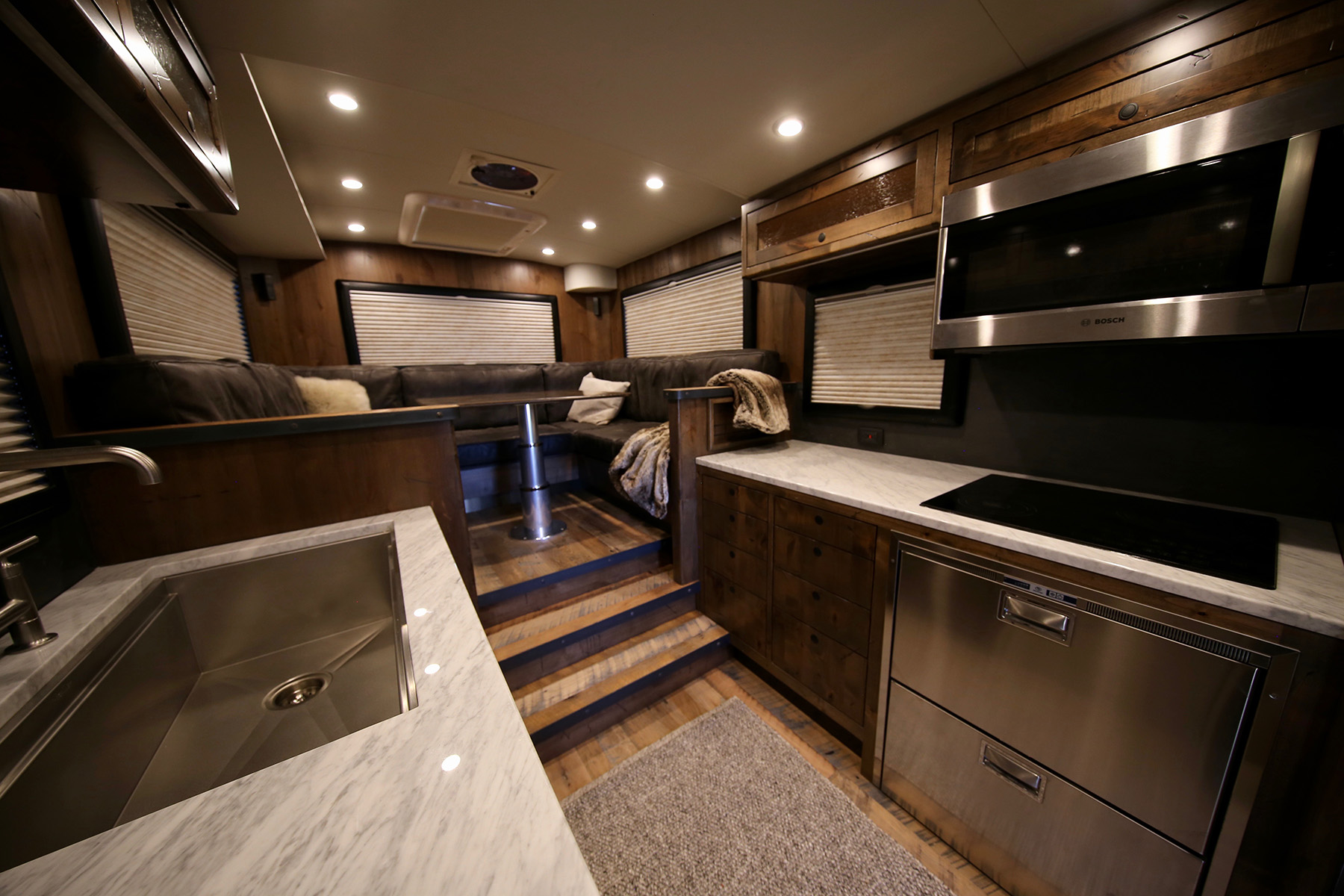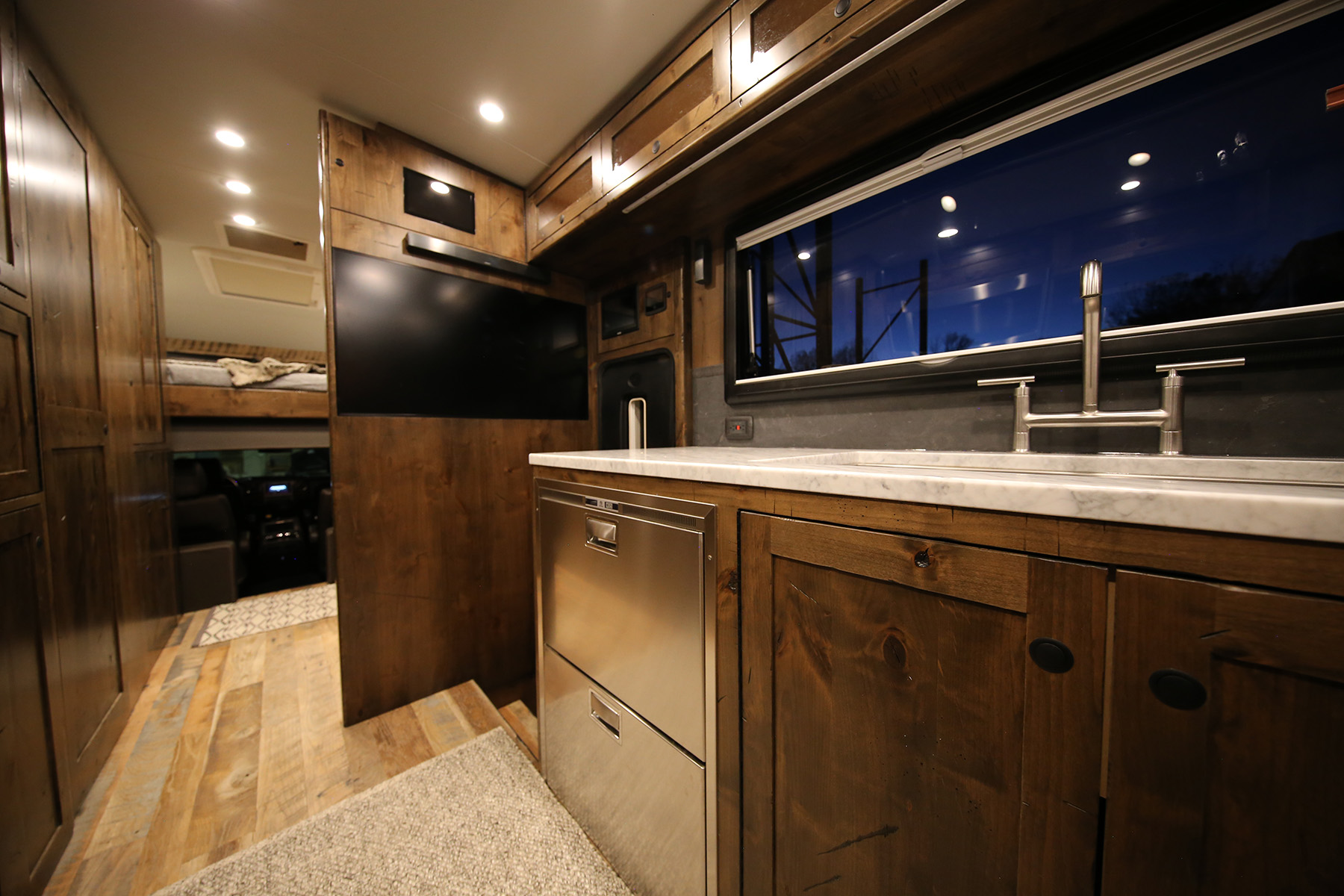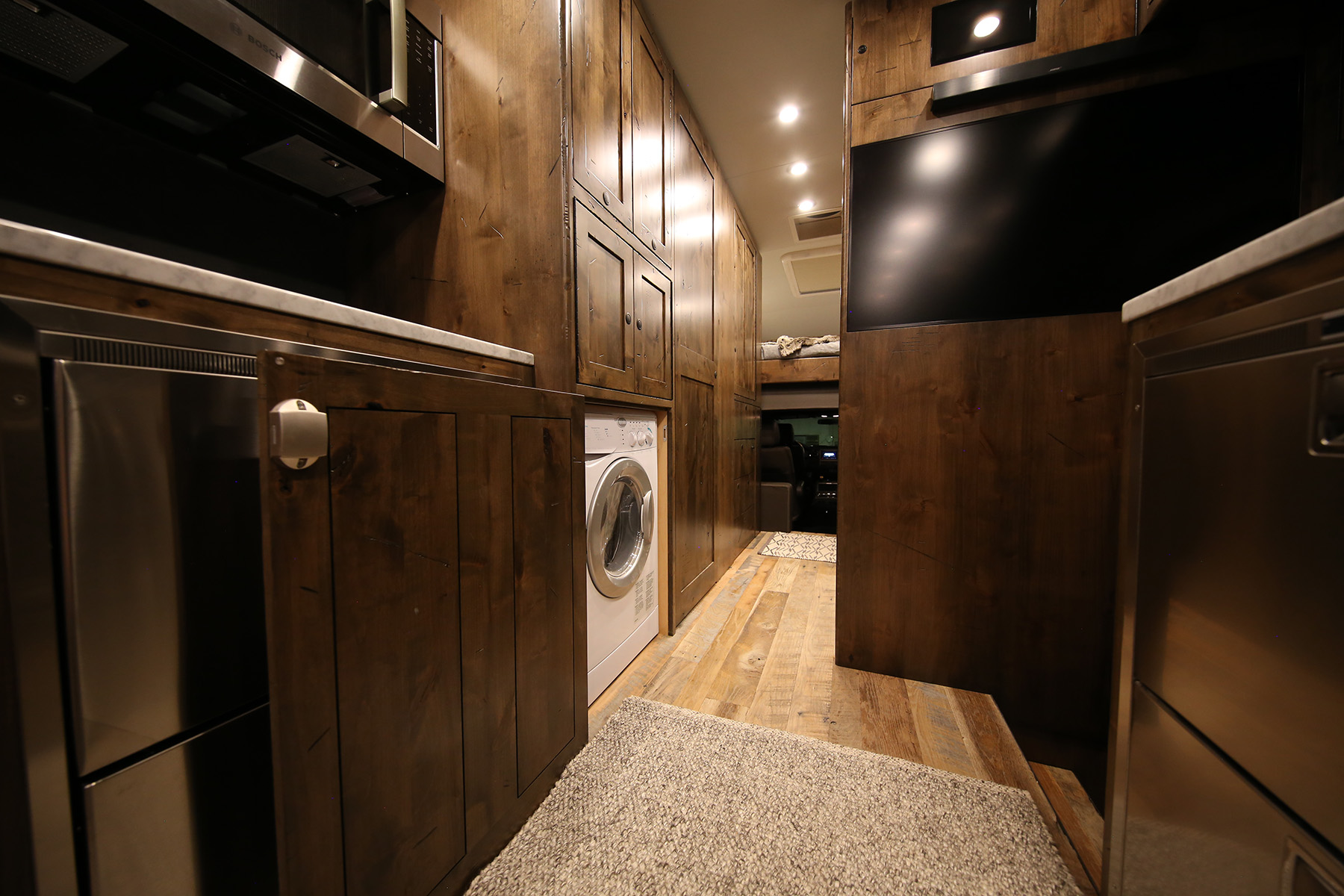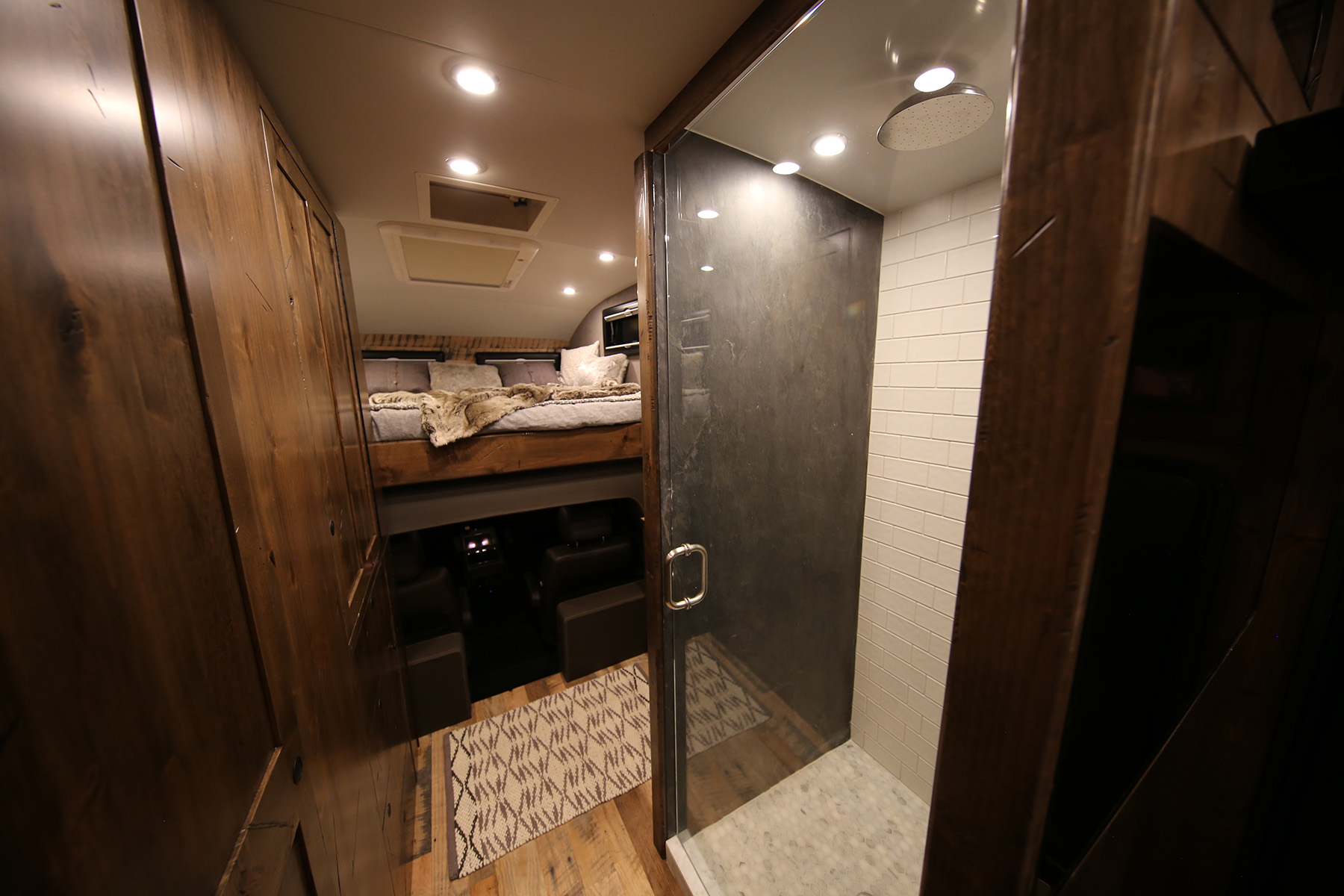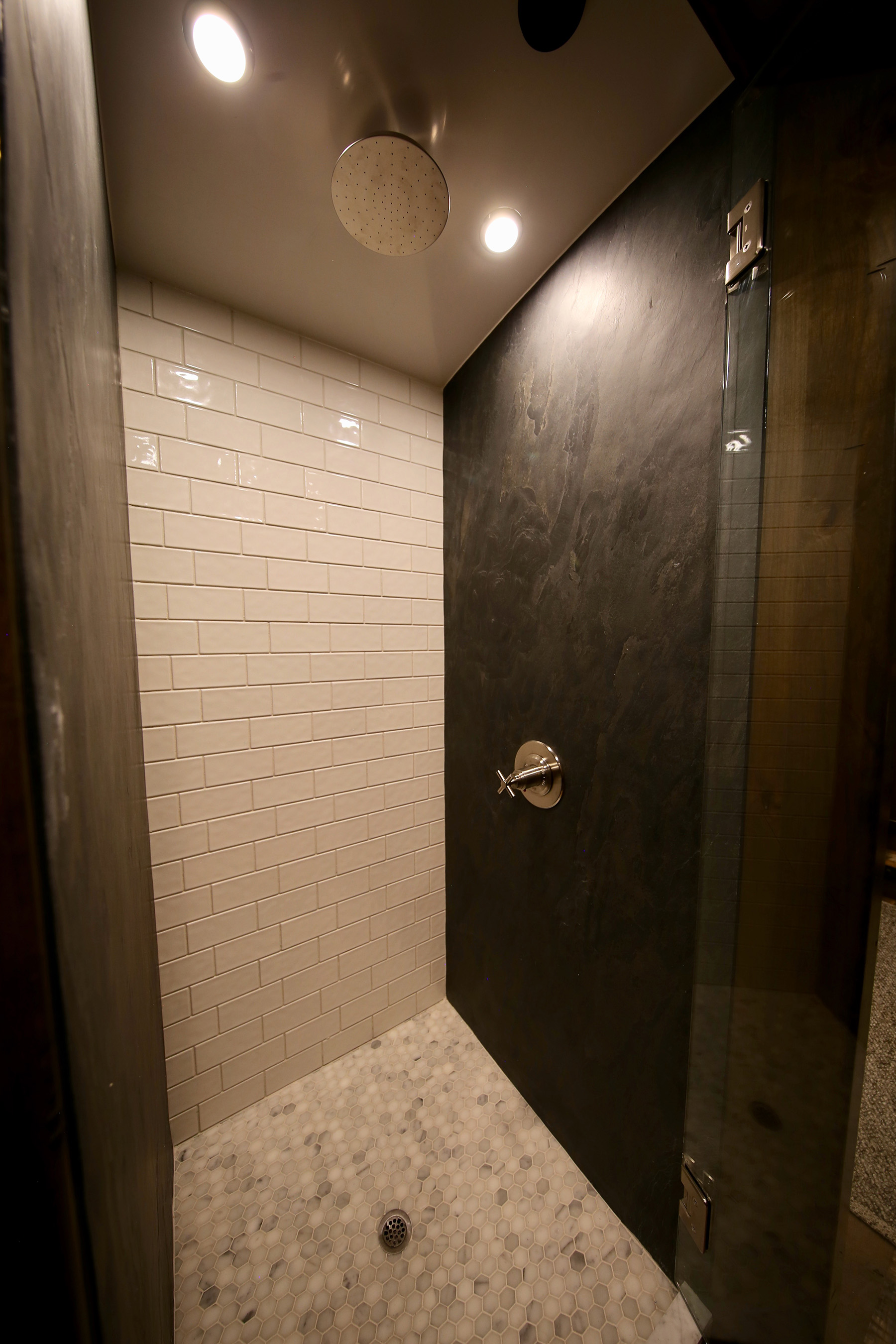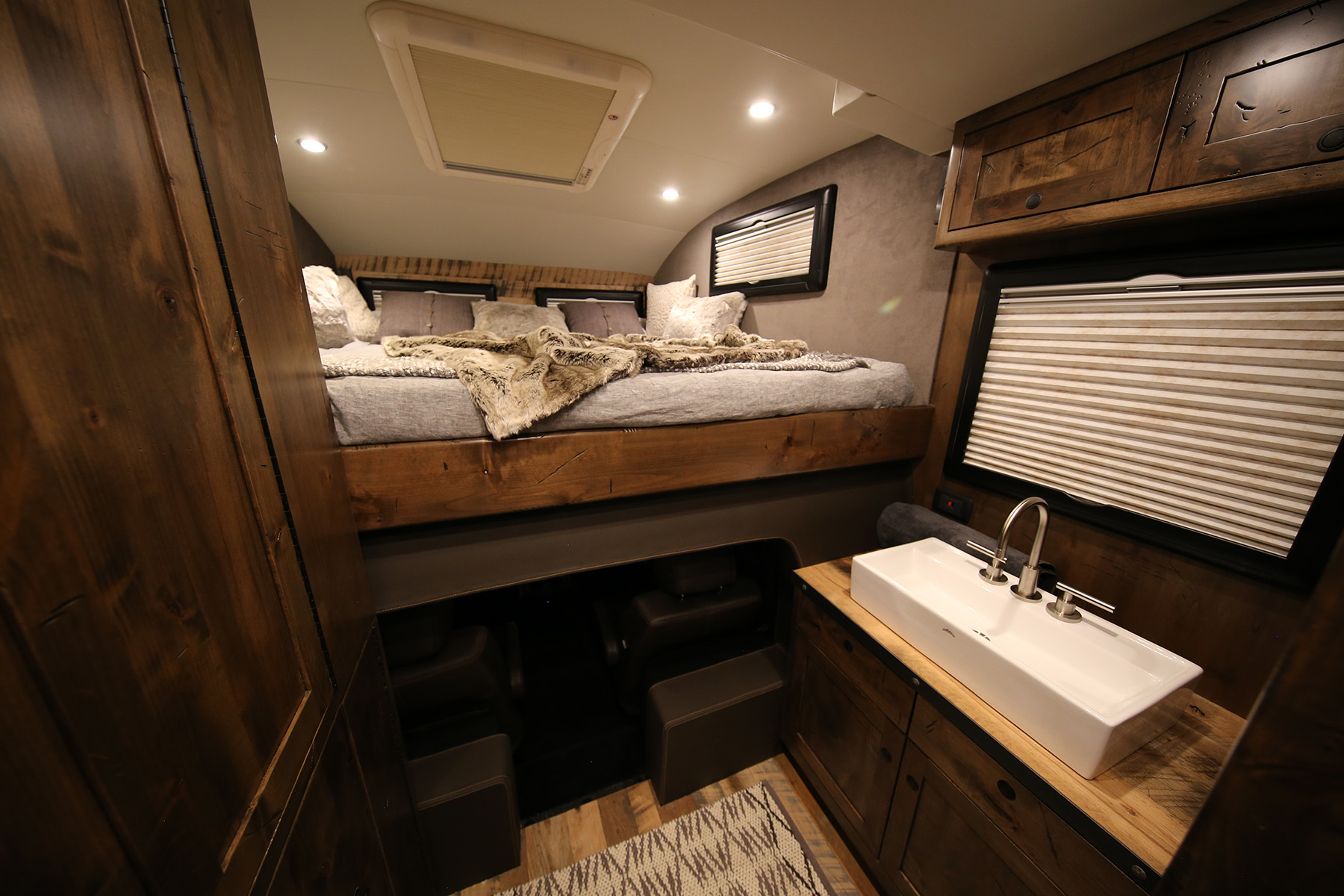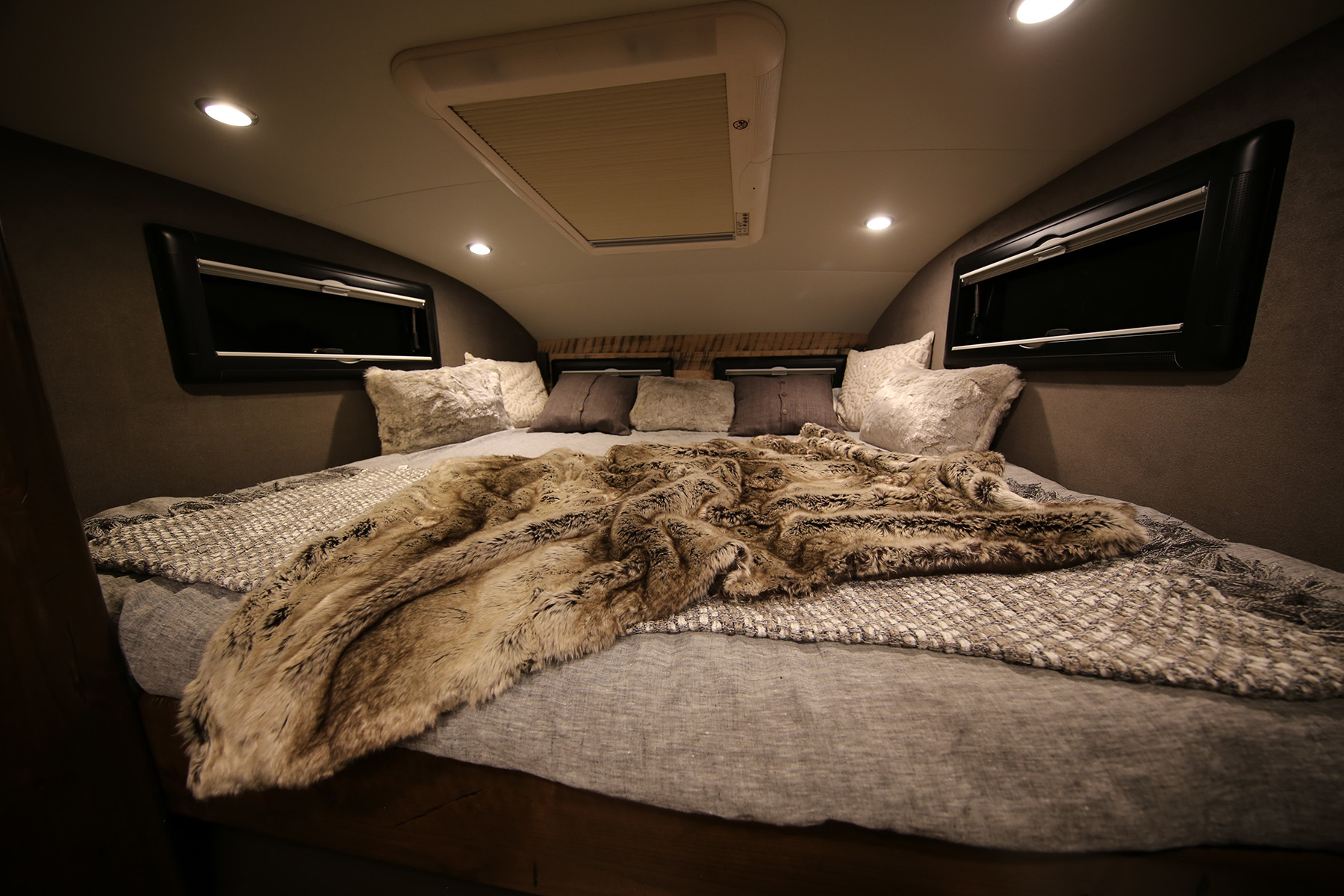 HD-002: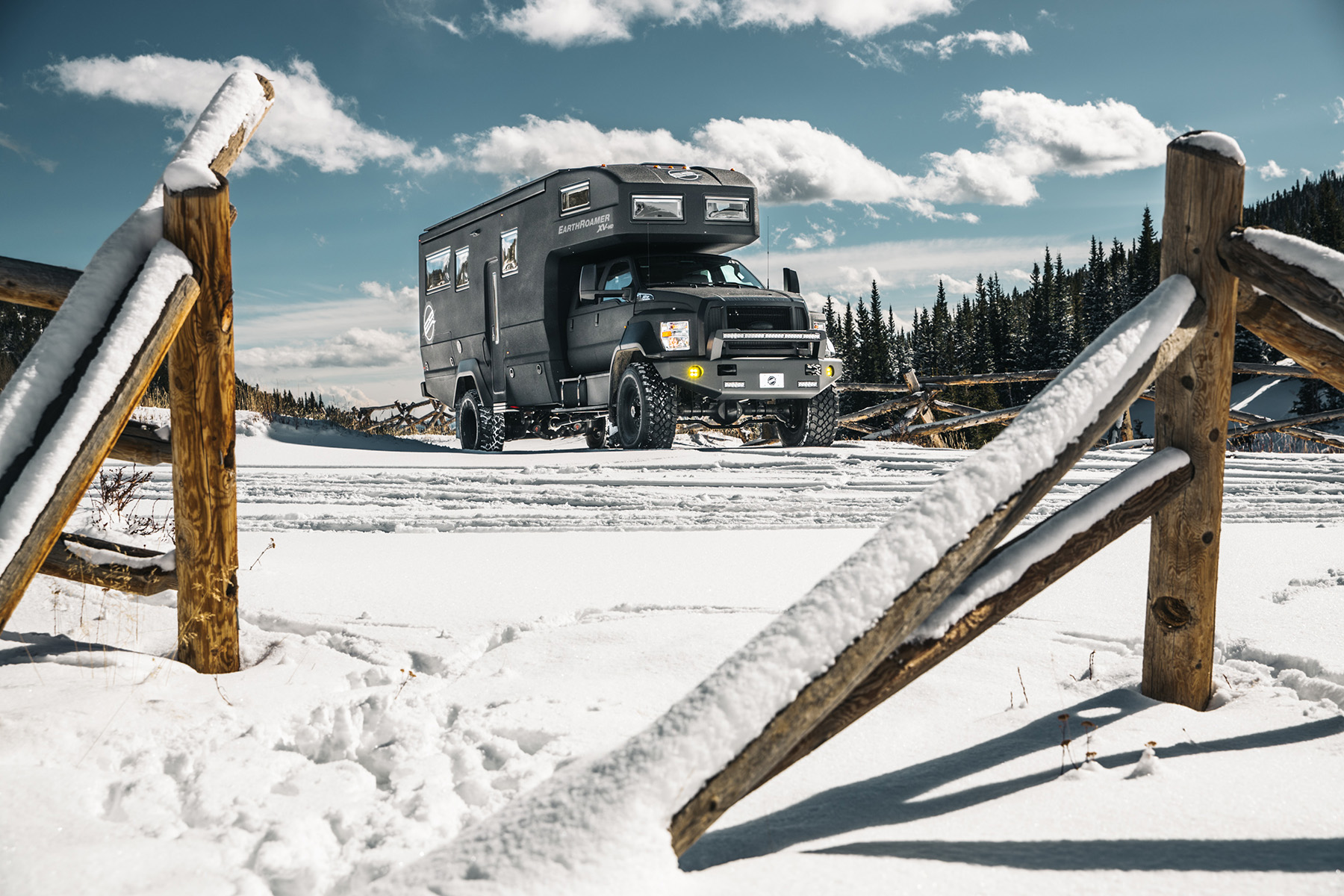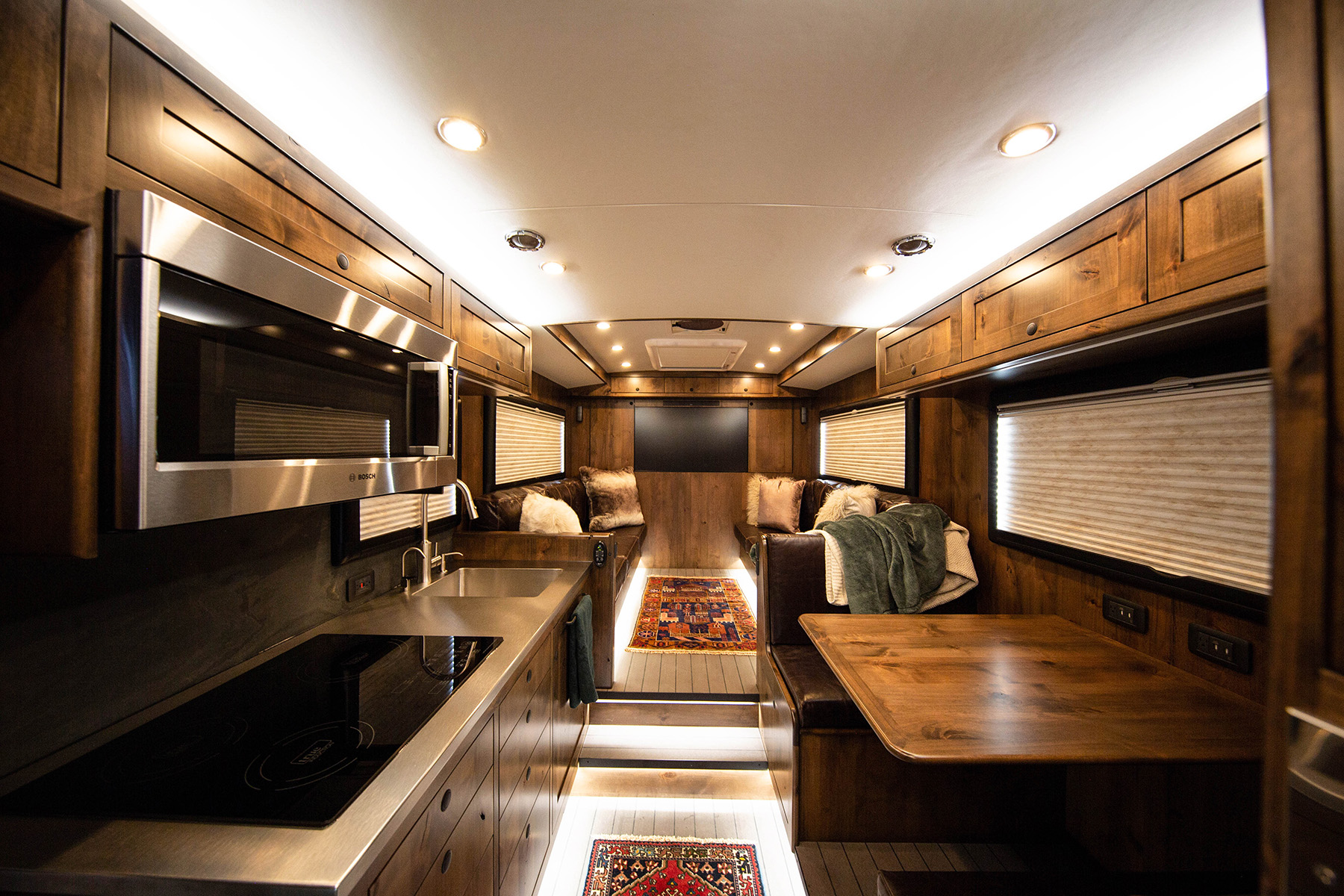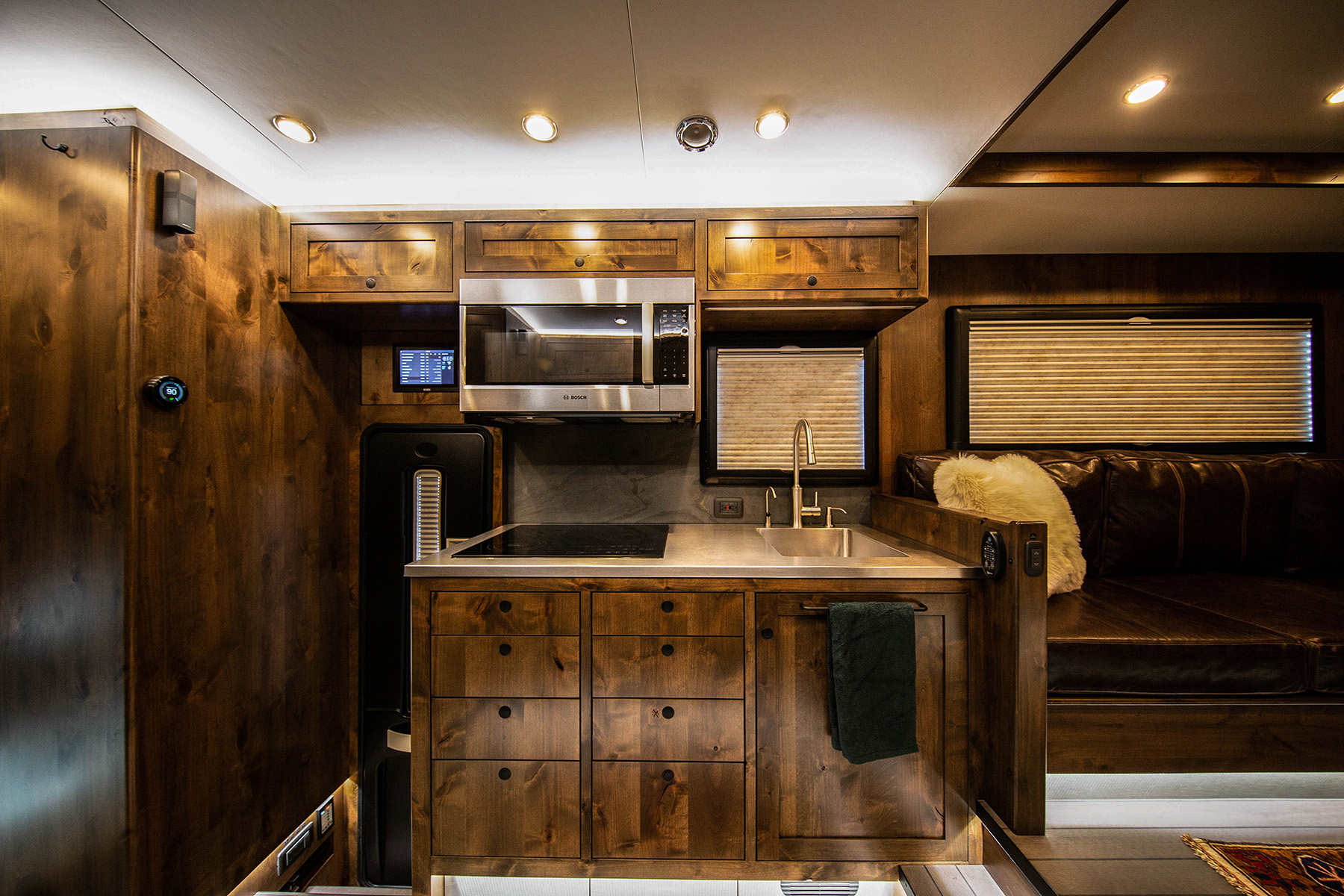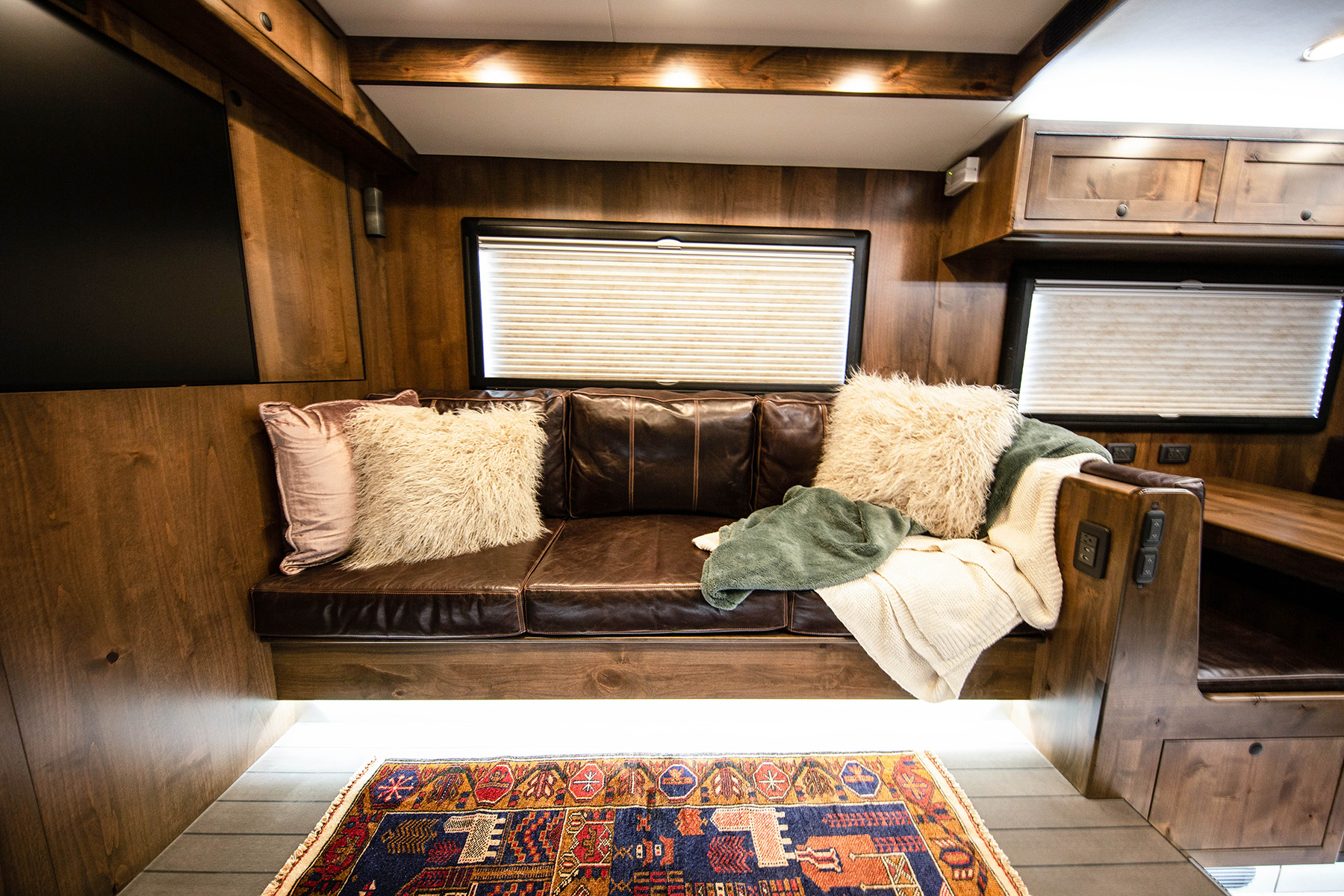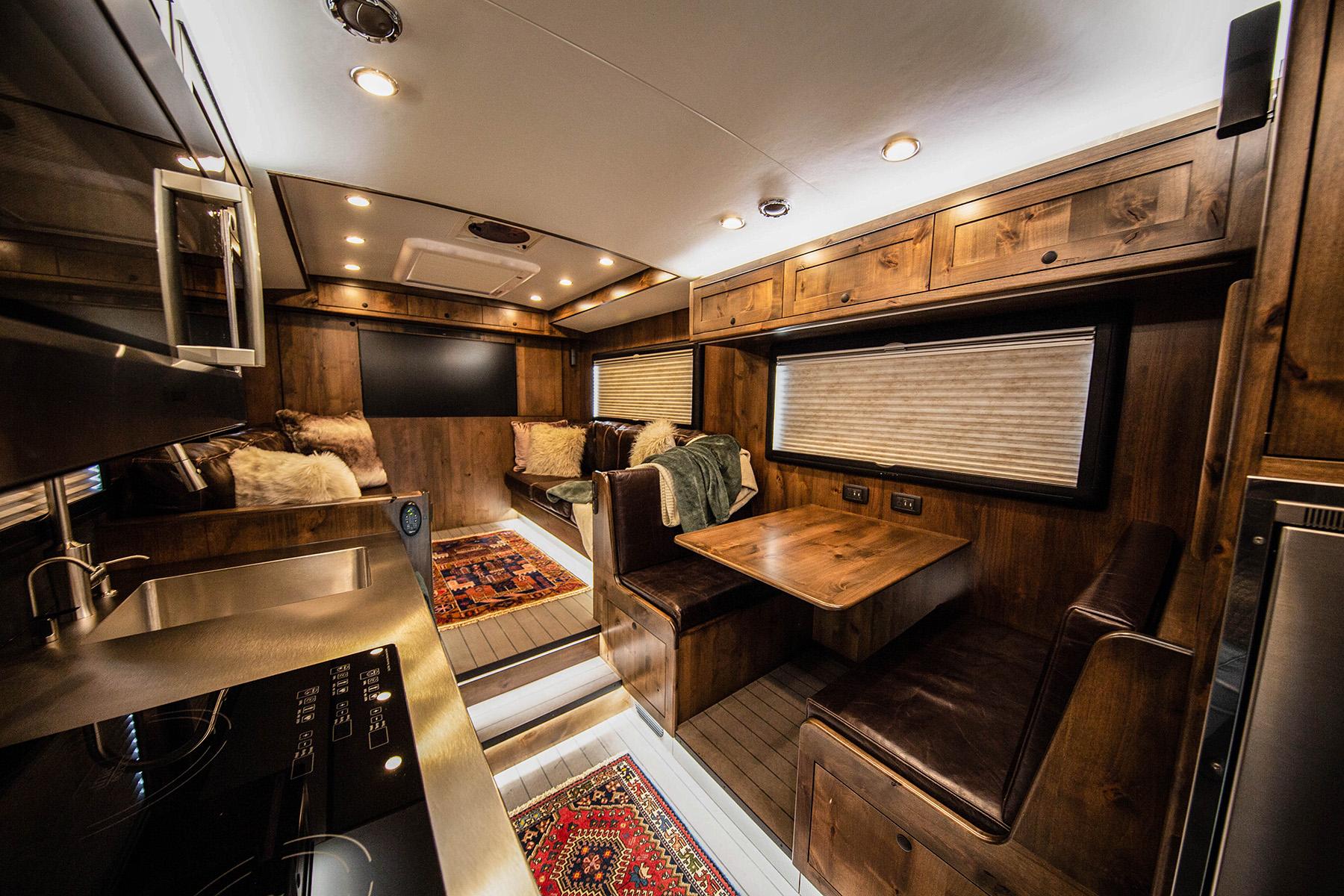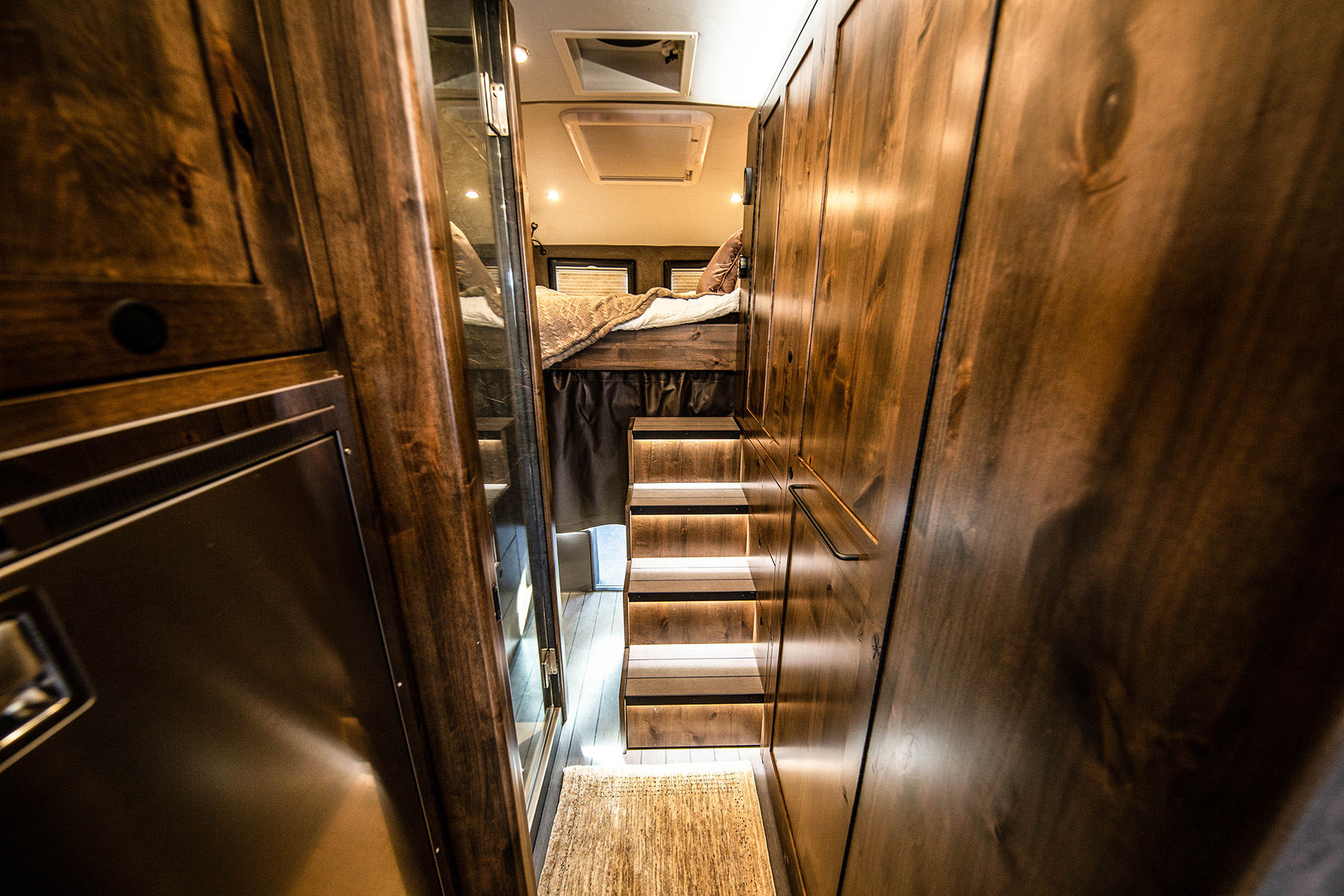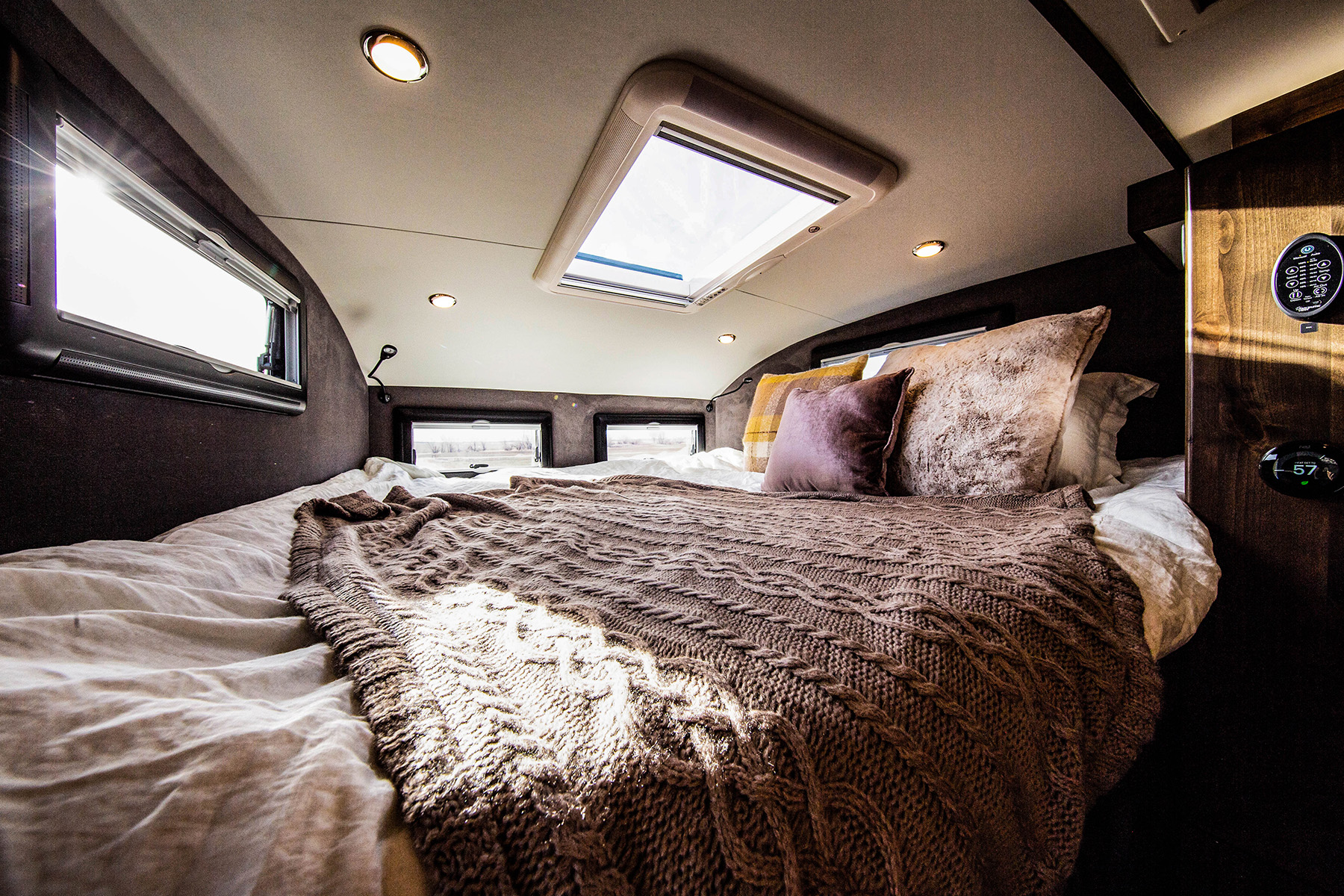 All these state-of-the-art features make the EarthRoamer XV-HD quite possibly the most luxurious expedition vehicle available today.
Now, the real question is: would this count as "cheating" if you were to take this on a backcountry hunt? After all, I thought the point of getting off the beaten path was to live among the elements and suffer at least a little bit…