SHOT Show 2019: Desert Tech departs from company tradition with the SRS-A2
Eve Flanigan 01.25.19

Utah precision bullpup, multi-caliber rifle company Desert Tech has always been serious about building battle-tough rifles with good accuracy, but with the latest rendition of their SRS (Stealth Recon Scout) bolt rifle, the Desert Tech SRS-A2, they're raising the bar on accuracy.
The secret behind the company's three-shot, 0.5 MOA-or-better at 100 yards guarantee (with Desert Tech brand ammunition) is in the new barrel clamp, for which Desert Tech holds a patent. The new clamp eliminates stress points and has improved accuracy by 36 percent over their previous bolt action models.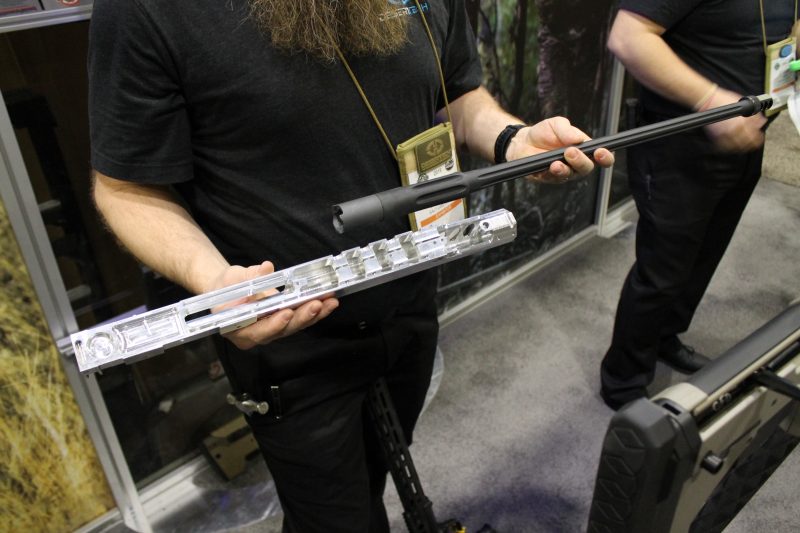 True to Desert Tech form, the SRS-A2 is a modular rifle that can easily change calibers (one wrench and less than 60 seconds is the claim, and that was demonstrated at the booth). The M-LOK handguard can also be changed in minutes, allowing a purpose-specific set of accessories to easily be matched with a corresponding caliber.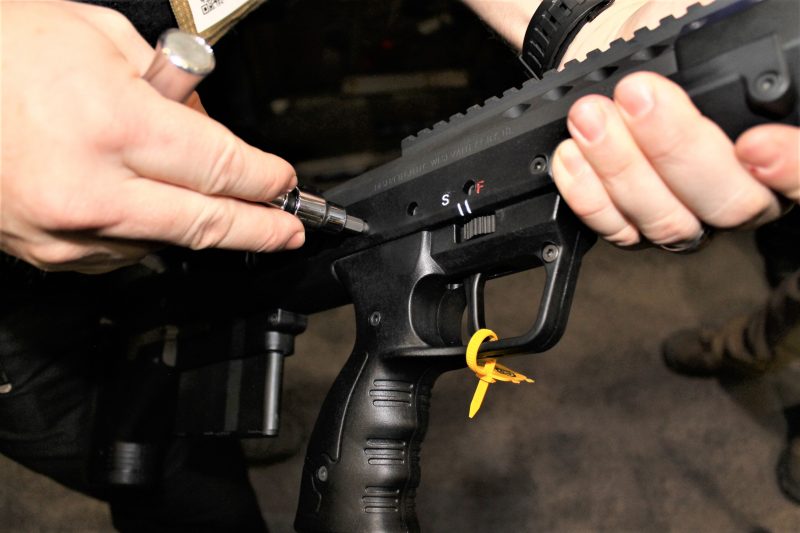 Desert Tech has made the switch to standard 5/8 x 24 muzzle threads for all but its .338 Lapua barrel, making the SRS-A2 compatible with most muzzle devices. A new match grade trigger and lighter receiver make the rifle easier for hunting.
Calibers currently offered include .308 Winchester, 6.5 Creedmoor, .300 Winchester Magnum, and .338 Lapua Magnum. Depending on the caliber and chosen barrel (some calibers have two choices), overall length varies from 27, with a 16-inch Covert barrel, to 38.5 inches. The weight range is 8.8 to 9.2 pounds. Magazine capacity is six rounds for short action chamberings and five for long.
The initial purchase of an SRS-A2 with one caliber is $4,299. New caliber kits include a barrel, bolt, and magazine, and cost $1,600-1,900 depending on caliber. These rifles are made to order directly from Desert Tech. The company suggests pairing these rifles with Desert Tech brand ammunition and their TRASOL (trajectory solutions) app.