Chop Happy this Summer with the NEW Gerber Versafix Machete
Adam Scepaniak 04.11.19

As we ever so slowly crawl towards summer, campfires, and more outdoor excursions we will inevitably be digging through our hoard of tools and gear. What do we have for camping, hunting, hiking, all of the above? It is almost like Christmas as we dig through our own stuff and re-discover things we forgot we had. How many of us have a good machete though? Whether it is for the pure fun of owning one or for the utility they provide. Introducing the NEW Gerber Versafix machete and Versafix Pro fixed blade machete that could be perfect for all of your camping and hunting adventures.
Gerber Versafix – Fixed Blade/Machete Hybrid
On a list of "Wants vs. Needs" this tool treads that blurry line pretty delicately. Like any good machete, if you need to cut, chop or baton anything the Versafix should be able to handle that job well. A full tang design ensures it will withstand repeated, abusive chopping and the weight-forward construction helps so that you hopefully are not exhausted before the job is done. With a full retail MSRP of $34, it is very affordable and still carries the Gerber Guarantee warranty.
Baton Jimping
High Durometer, High Comfort Handle w/ Lanyard Hole
Full Tang Construction w/ Weight Forward Design
Overall Length: 14.3" | Blade Length: 9"
Sheath Included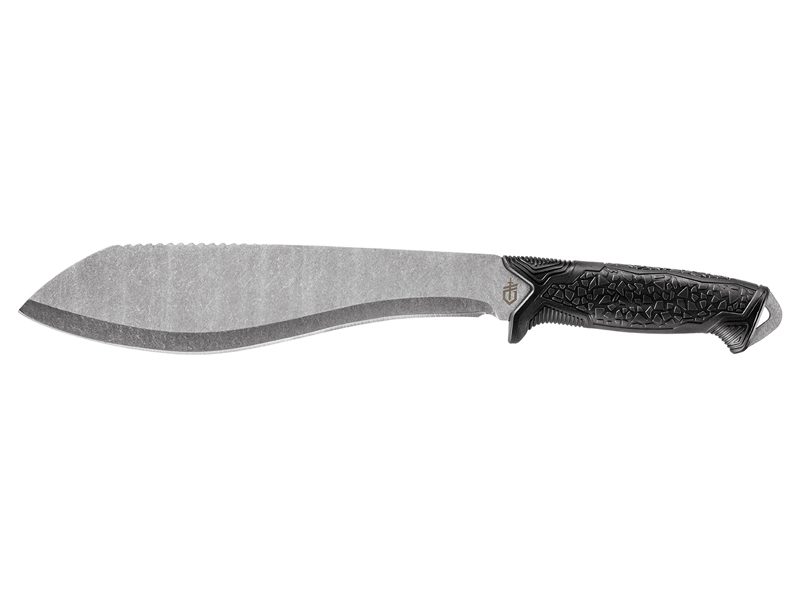 Gerber Versafix Pro – Fixed Blade/Machete Hybrid
The Versafix Pro adds in a few intelligent upgrades to the machete itself and you get a much better sheath to go along with it. The handle is improved for stronger dexterity while wielding the machete. The blade also is skeletonized and made with a corrosion resistant stainless steel. You also receive a custom-molded, paddle-release sheath. At full sticker price of $45 the small bump in price could be very much worth it in your day-pack.
Unique High Durometer Overmold provides unprecedented Handling & Comfort
Skeletonized, Weight-Forward design for improved Chopping
Corrosion Resistant Stainless Steel
Paddle Release Sheath enables 1-Hand Operation
Positive Retention Click-In Sheath; Pack Compatible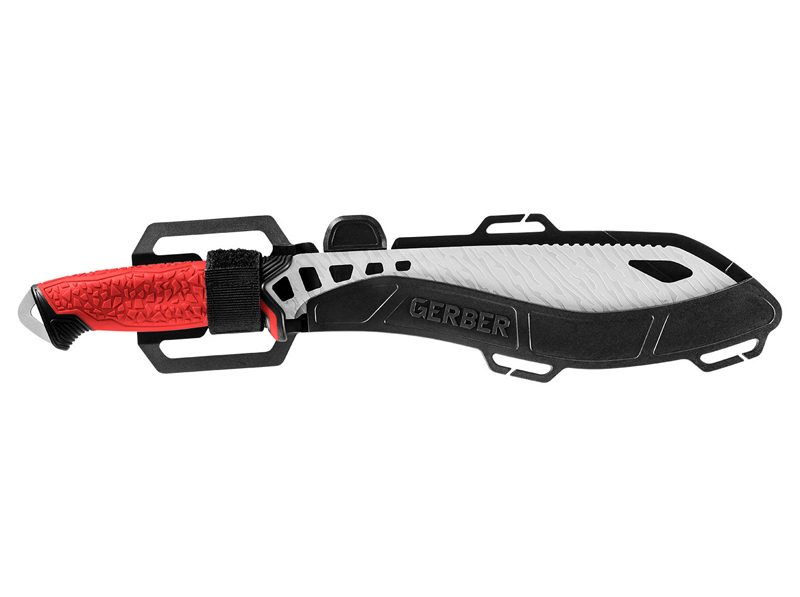 So, the question remains.. will Gerber's newest machete find its way into your arsenal of tools? Or do you already have a machete that covers all of your outdoor needs? If so, what one is it? Let us know all of your thoughts in the comments below! We always appreciate your feedback.