Engaging Targets Near or Far: EO Tech Vudu 1-8x24mm SFP
Adam Scepaniak 05.14.19

EO Tech and their line of Vudu Optics might be a newer player in the game of riflescopes and red dots, but with the quality they are churning out, they are quickly cementing themselves as strong contenders in the market. One of their newest offerings this year that was on display at SHOT Show in Las Vegas in January and the NRA Annual Meetings in Indianapolis in April is the Vudu 1-8x24mm SFP (Second Focal Plane).
This compact optic is perfect for modern sporting rifles, close-range hunting firearms, and any recreational gun you might own. While it looks fairly simple from its exterior, it boasts a lot of features once you begin to take a closer look. All of the specifications for the Vudu 1-8x24mm SFP can be read below as presented by EO Tech:
Second Focal Plane
Objective Lens Diameter — 24mm
Single-Piece 30mm tube
Low Profile Capped Turrets
Daylight Visible Illuminated Dot
XC™ HD Fully Multi-Coated Lenses
0.5 MOA Center Dot (@8x)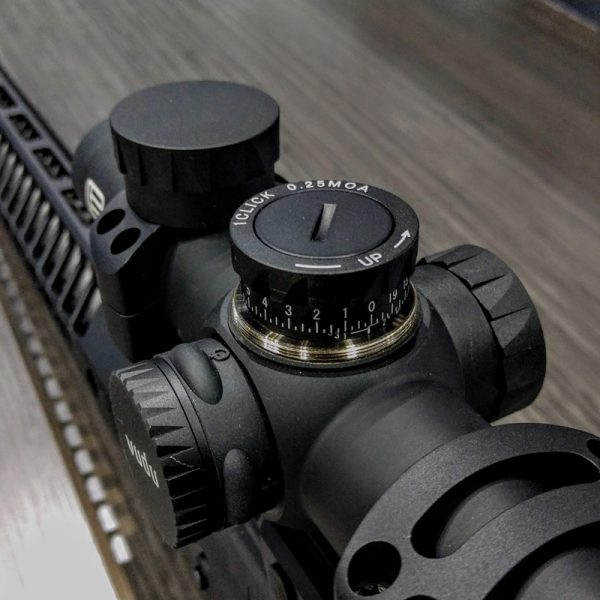 On the left-hand turret you have an illuminated dot option which you can increase or decrease the brightness or intensity of the dot to your liking. The turret caps are also knurled well so you can have positive dexterity while making your adjustments. Your windage and elevation adjustments change in 0.25 M.O.A. (Minute of Angle) increments making for fine adjustment while zeroing the optic as well. EO Tech goes on to further explain this optic and some of the hidden benefits behind it:
"Push your target acquisition speed beyond all previous limits with multi-distance versatility. The true 1-8x magnification range is throttled by a one-piece eye-piece with removable throw lever. Bright, ultra-clear HD glass optimizes detail and features a daylight-visible illuminated dot BDC reticle controlled by exacting, capped, low-profile turrets. Locked in a virtually indestructible single-piece T6 aircraft-grade aluminum tube, it's an undeniable precision powered advantage."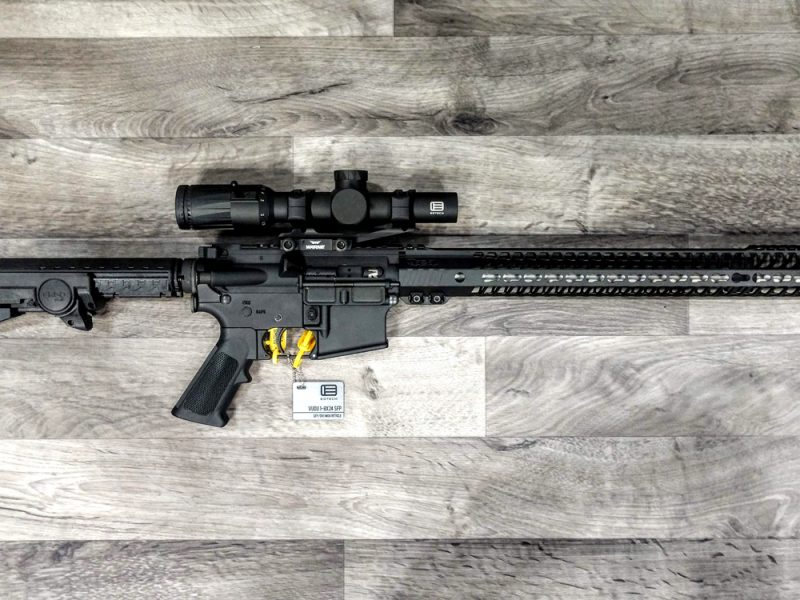 The EO Tech Vudu 1-8x24mm SFP riflescope has an MSRP of $1,449 and should hopefully be hitting the market very soon. It will also be covered by the Advantage Vudu Warranty. So as far as lower-powered optics go for modern sporting rifles and similar type firearms, waht do you think? Is this something you would be willing to jump on at the MSRP of $1,449? Let us know all of your thoughts in the Comments below! We always appreciate your feedback.