Oklahoma Man Noodles Record-Setting Catfish in Annual Noodling Contest
OutdoorHub Reporters 06.18.19

The 2019 Okie Noodling Tournament was held in Paul's Valley, Oklahoma this past weekend, where one "lucky" fisherman had an 85 lb monster catfish bite down on his arm, earning him a new record for the annual contest.
Oklahoma has been experiencing heavy rain and flooding this summer, which consequently pushed noodlers into deeper waters, but Nate Williams didn't shy away from the challenge.
According to The Oklahoman, the higher waters on a majority of the lakes forced Williams to use scuba gear in the tournament for the first time. "That lake was only up a couple feet, but some of the lakes, I couldn't even try because they were up too much," he said.
Williams was completely submerged in a catfish hole on Wewoka Lake when he encountered the monstrous bottom feeder, and apparently couldn't even see his hand in front of his face when it struck.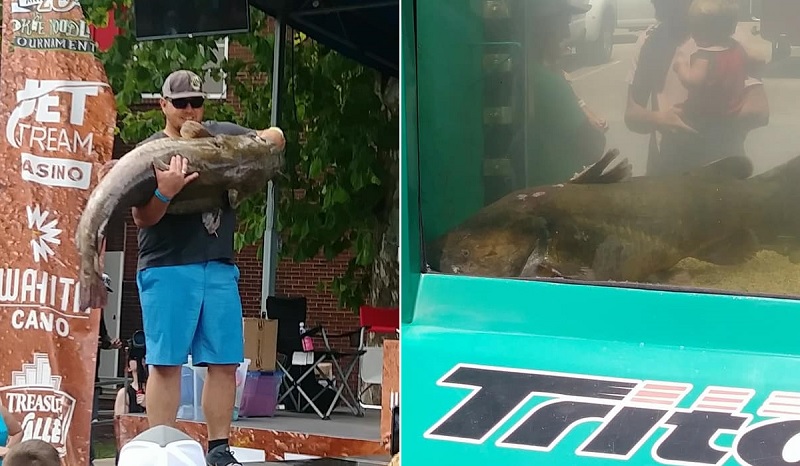 "When I was first grabbing him, I knew it was a big fish, but I had no idea until I got him out in the boat that it was that big."
The massive 85 lb catfish earned Nate his third victory in the Okie Noodling Tournament, and is the heaviest fish anyone has entered in the event's 20 year history. Well done, sir!