Around this time last year, Garmin took home the "Best of Show" award at ICast 2018, and forever changed the way anglers look at fish finders with their all-seeing Panoptix LiveScope. Earlier this month, Garmin introduced another potential revolutionary product that will likely be a huge hit in the hunting/shooting industry – the Xero S1 Trapshooting Trainer.
This ground breaking device uses radar technology and computer vision to provide shooters with immediate feedback and detailed analytics – including shot accuracy and shot dynamics – for every shot taken.
In other words, the Xero S1 reveals never-before-seen insight to help trap shooters and upland hunters improve proficiency when the shot counts most.
"Shooting accuracy and performance have traditionally been determined by best-guesses, but not anymore," said Dan Bartel, Garmin vice-president of global consumer sales. "The Xero S1 provides a new approach for trap shooters, both novice and seasoned, to better understand their strengths, weaknesses and natural biases, as well as their shooting equipment. This understanding helps lead to faster-improved shooting accuracy. Additionally, the S1's upland training feature gives users the ability to practice upland situations in a controlled environment with friends."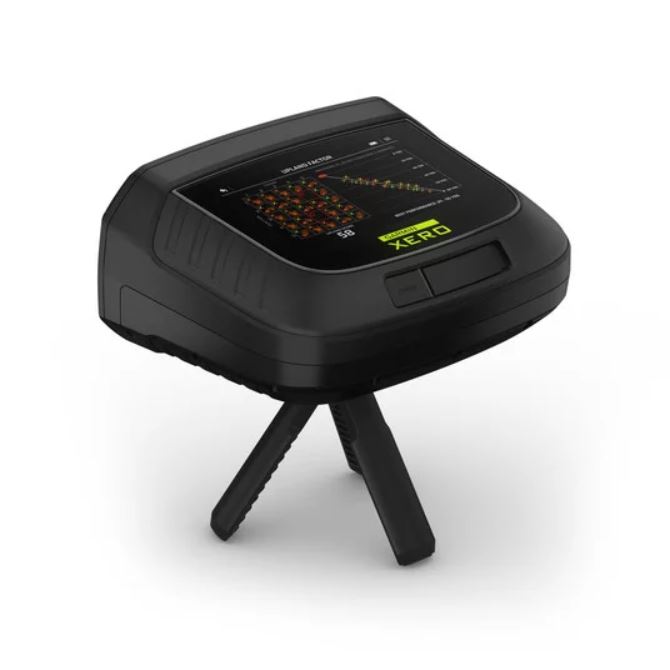 The Xero S1 even allows shooters to adjust for various shooting parameters. Users can configure a wide range of variables about their trapshooting setup, such as barrel length, choke, shot size, and shot material. You can then experiment with those various systems to optimize performance for the game you're pursuing. In the past, this process required lengthy data collection or was based on intuition. Now, gun fit, choke, and ammunition performance can be quantified.
Xero S1 operates in multiple trapshooting modes:
Clay Practice: Logs data for shooting a standard round of trap or a custom practice session. Near real-time data feedback about each shot is displayed while in this mode with complete performance details available after the round.
Trap League Shoot: Logs data and tracks shooter's station and score. Only the standard score is displayed during the round. Performance details are available after the round.
Tournament Mode: Logs data and tracks shooter's station, shots and scores but only for post-round analysis. All performance details, including scorekeeping, will be hidden during competition.

In addition, upland enthusiasts who want to stay active in the off-season will benefit from Xero S1 Upland mode. Using the precision of the Xero S1 trainer, users can optimize performance through data comparison on shot size and speed, choke restriction, gauge, and reaction time analysis.
This data helps improve performance, characterize gun fit, help reduce game loss, and improve overall shot placement. The Xero S1 Upland mode also has a unique scoring system referred to as "Upland Factor" that allows for competition-based target practice with multiple users.
And when paired to the Xero app, shooting information from the device is automatically transferred to the user's mobile device for an in-depth view of their performance. This information includes total rounds, total shots, hit percentage per round, hit percentage per station, shot speed, clay speed, reaction time, accuracy performance at left/center/right, average score, longest streak, best and worst stations, and graphs of performance over time. The Xero app hosts historical shooting data, so users can reference performance based on event, location, station, and more. For that truly exceptional round, users can also quickly and easily post their scores to their favorite social media platform through the app.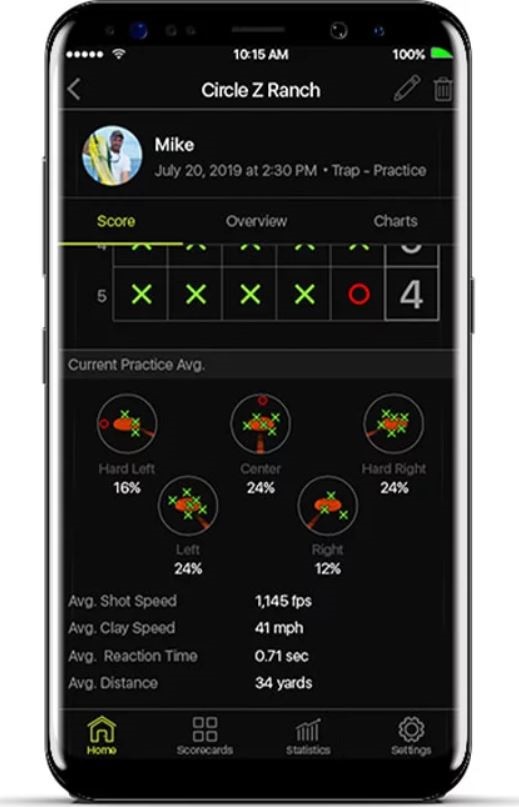 For more information about how the Xero S1 works, check out the "Getting Started" video below:
The Xero S1 is available for purchase with an MSRP of $999.99.