It's here! SHOT Show 2020 has officially gotten underway with the annual Industry Day at the Range event. For those who like our scatterguns, this is a great time to check out some of the newest shotguns. While this year's event was a little light on new guns from some of the heavy hitters in this category, there were still some very interesting things to see and shoot – all the while trying not embarrass ourselves in front of our peers and friends.
The biggest news comes from Savage Arms is the new Renegauge 12-gauge. There was a long line of media types wanting to get their hands on this new gun. All I will say here is: it's definitely worthy of the hype!
We went as far as to have a team member cover it exclusively, so look for that story coming soon..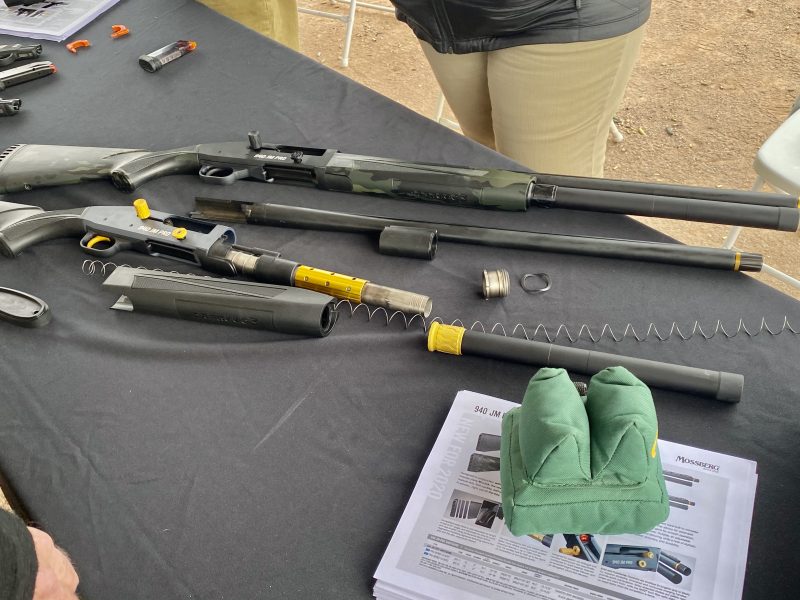 Another shotgun new this year is Mossberg's 940 JM Pro, a competition-ready semi-auto designed in partnership with shooting legend Jerry Miculek. Talking with Jerry, he had input on every aspect of this gun. He had specific things in mind and he said Mossberg delivered on every one of them. It has an enlarge charging handle for easy racking, a widened and beveled feed area for speed loading and nickel boron-coated internal parts for smooth action and easy cleaning. I own several Mossberg shotguns as well as several top-tier brands and can say that this is one of the smoothest operating shotguns I've ever handled. Not going to lie, it had me going all John Wick on the steel targets. I just may have to get one for myself.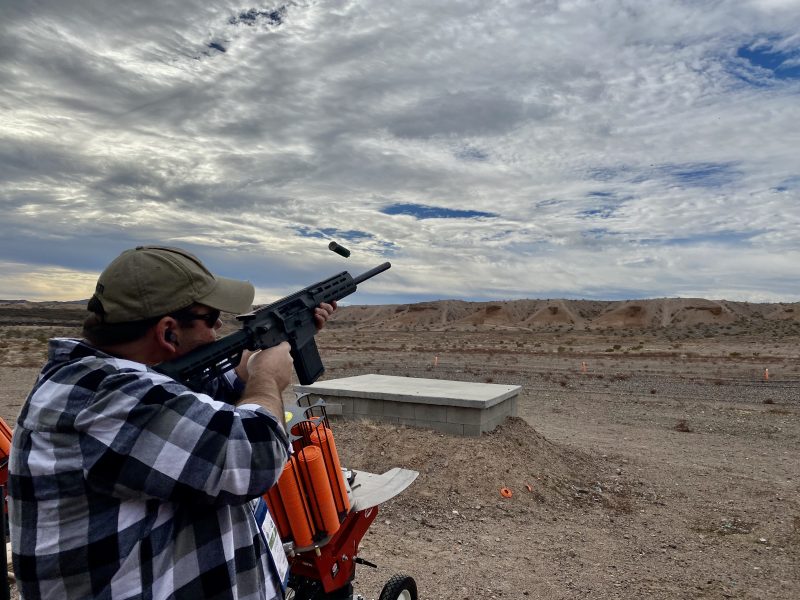 Next up, I was standing by the JTS Group booth and was asked if I wanted to shoot an AR-platform 12 gauge. Yes. Yes, I did. JTS offers several configurations of shotguns. I shot an AK-style gun, the aforementioned AR and a Remington 870 modified with JTS hardware. In a word these guns were all FUN. It takes a little getting used to, but once you're into it, I was busting clays with all of them. I'd have to say the AR was easily my favorite and it shot remarkably well. These would make excellent defensive shotguns.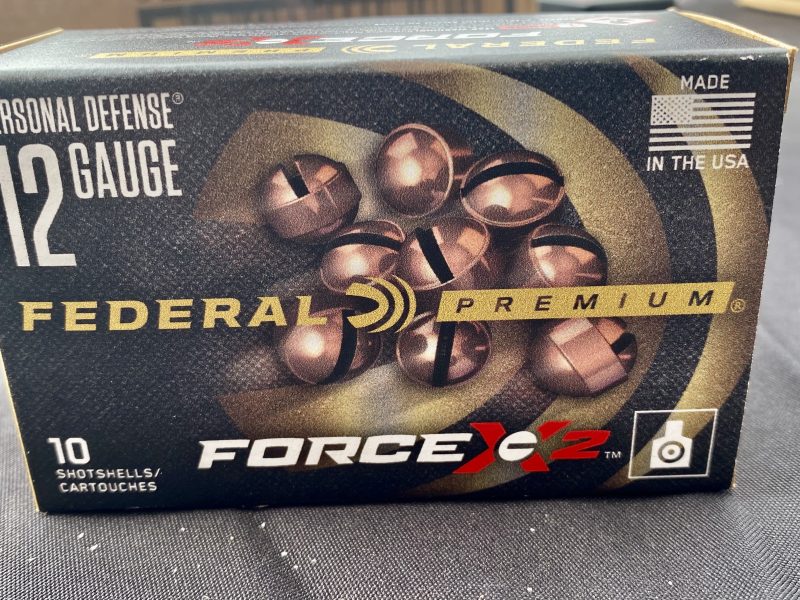 Federal Premium Ammunition was on hand with new upland and field loads. They let me loose with a Benelli 828 U series 12 gauge over and under and some of their new BB steel shot field loads. Too bad none of my buddies were around to witness the amazing shooting I was doing. No lie – not one miss. They also showed off their new defensive buckshot load, but weren't shooting today. The Force X 2 load delivers oo buckshot that splits in two on impact for twice the damage on soft targets. That would be simply devastating to an intruder, or other bad guy that needed some hurting. The deer hunter in me couldn't help but imaging how this might work for close shots in cover on deer, but that's not my style.
Stay tuned for more from the Outdoor Hub team, coming to you from SHOT Show 2020.