All New Federal Premium Ammunition Unveiled at SHOT Show 2020
Terry Nelson 01.21.20

Federal Premium Ammunition has set an all-time record for the 2020 product year: 157 new products for 2020! A peek at their new products during the 2020 SHOT Show made it clear; Federal has gone the extra mile to pull out all the stops and be innovative for today's hunters, competitive shooters, shotgunners, and defense-minded folks.
Just a few of the brand new and updated offerings from Federal are:
Federal Premium "Punch" for personal defense
This new product line draws from "decades of experience designing the world's finest defensive handgun loads." The Punch bullet has a skived jacket along with soft lead core producing excellent expansion and penetration for the price, according to Federal's press release. The nickel-plated brass case and sealed primer deliver reliable feeding and ignition needed for self-protection.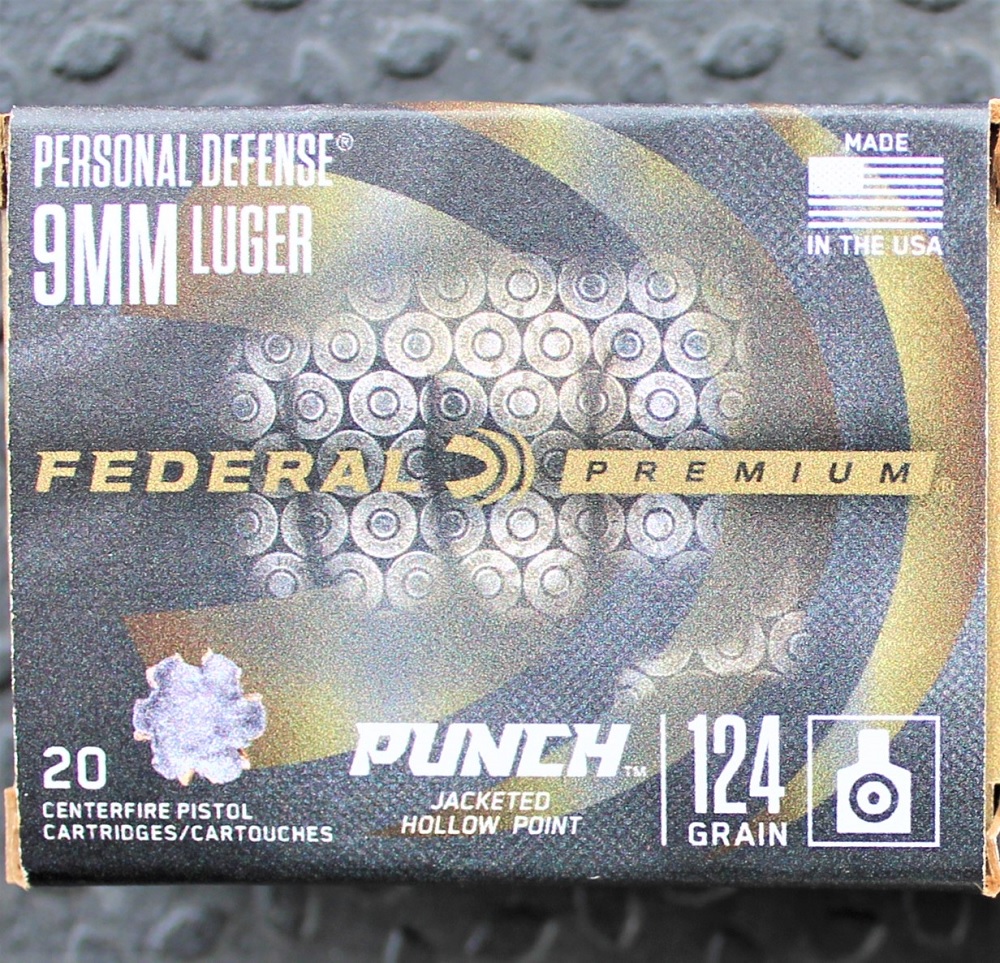 "Punch" ammunition is offered in five handgun calibers:
380 Auto 85-grain JHP
38 Special +P, 120 grain JHP
9mm Luger, 124 grain JHP
40 S&W, 165 grain JHP
45 Auto, 230 grain JHP
All "Punch" Personal Defense Ammunition comes in 20-round boxes and ranges in price from $15.95 to $20.95.
Federal Premium "Terminal Ascent" for big game
Terminal Ascent is match-grade, long-range hunting ammunition including a bonded bullet. An extremely high ballistic coefficient and exclusive Slipstream polymer-tip bullets help flatten trajectories of this load, and decreases wind drift and drop. Its AccuChannel groove technology is engineered to minimize drag. A copper shank and bonded lead-core bullet retain weight for deep penetration for targets at 50 to 1,500 yards.
Terminal Ascent is offered in the following choices:
6.5 Creedmoor 130 grain
6.5 PRC 130 grain
270 Win. 136 grain
270 Win. Short Mag 136 grain
280 Ackley Imp. 155 grain
28 Nosler 155 grain
7mm Rem. Mag 155 grain
308 Win. 175 grain
30-06 Springfield 175 grain
300 Win Mag 200 grain
300 WSM 200 grain
All Terminal Ascent match grade hunting ammunition comes in 20-round boxes, priced from $42.95 to $53.95.
Federal Premium "Hammer Down" for lever action rifles
This new offering from Federal is specifically engineered for lever guns. It was created to function flawlessly in side gate-loading and tubular magazines. The cartridge case has been modified for easier feeding and bullets are optimized for better terminal performance out of lever-action rifles. Its bullet design also provides best-in-class expansion and weight retention upon impact, according to Federal. Hammer Down was been designed in partnership with Henry Repeating Arms.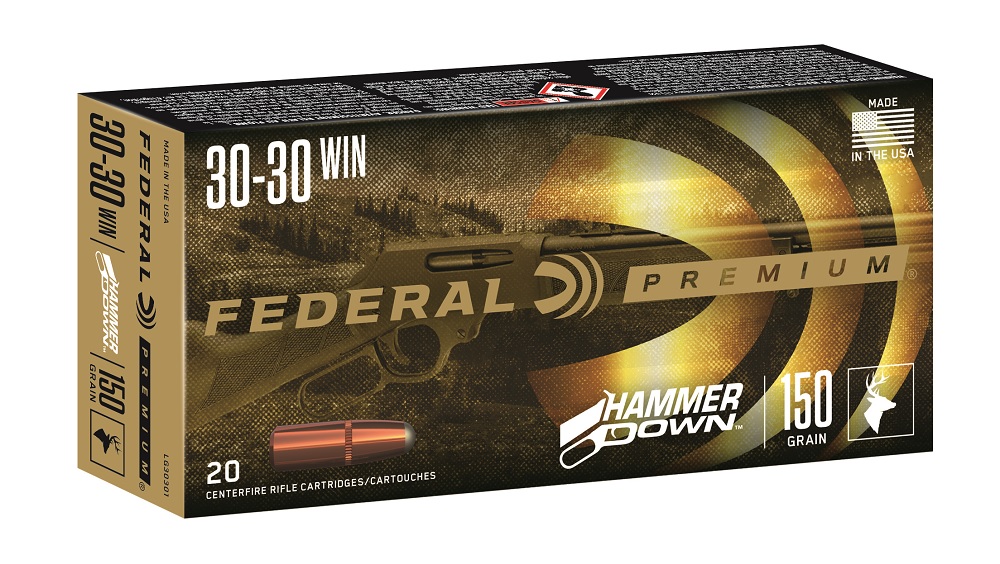 Hammer Down is available in six lever action loads:
357 Magnum 170 grain
327 Federal 127 grain
44 Rem. Magnum 270 grain
45 Colt 250 grain
30-30 Win. 150 grain
45-70 Govt. 300 grain
All "Hammer Down" lever action ammunition comes in 20-round boxes and ranges in price from $19.99 to $38.99.
Federal Premium "Solid Core" for handguns
Federal "Solid Core" ammunition is designed for handguns with back-country defense in mind. This all-new line hits game harder with a tough, flat-nose lead bullet that holds together while blowing through bone. High weight retention and deep penetration on game such as bear or hogs is the end result. Syntech polymer jacket technology reduces friction and leading issues that are common in hard-cast bullets, making this line the first solid lead bullet equally suited for semi-autos or revolvers.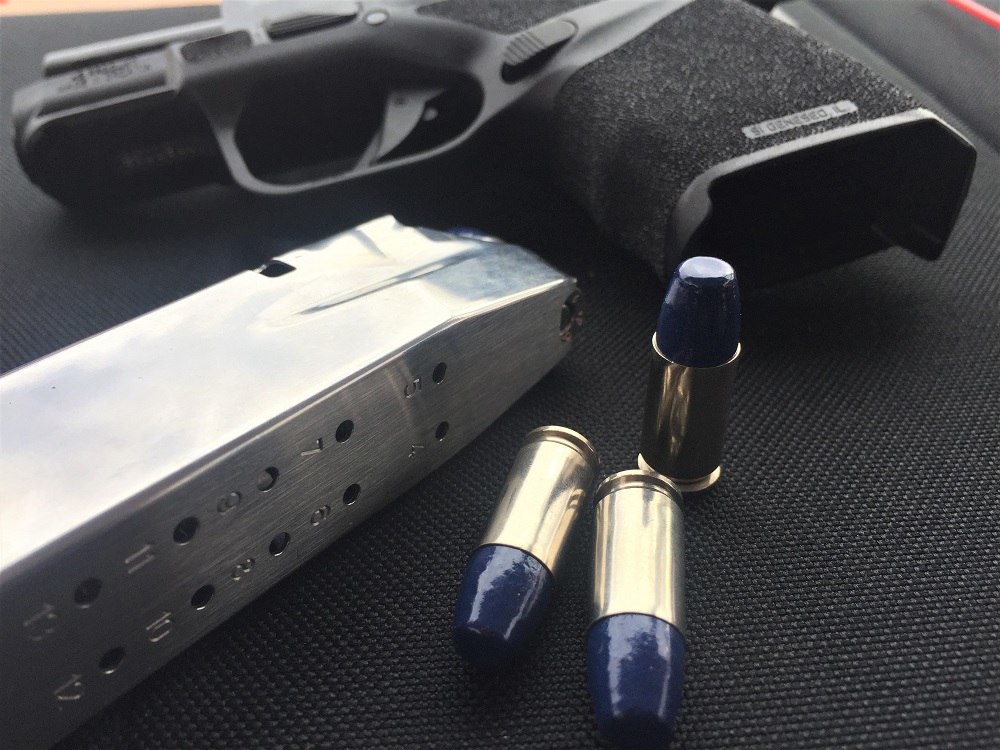 Offered in 6 handgun loads:
9mm Luger +P 147-grain Solid Core
357 Mag 180-grain Solid Core
40 S&W 200-grain Solid Core
10mm Auto 200-grain Solid Core
45 Auto +P 240-grain Solid Core
44 Rem Mag 300-grain Solid Core
All Federal Premium "Solid Core" handgun ammunition comes in 20 round boxes and ranges in price from $28.95 to $39.95.
Federal Premium "FireStick" muzzle loading ignition system
With this product, Federal has addressed long-standing challenges muzzleloader users have been burdened with concerning reliability, consistency and safety. The new Federal Premium FireStick is the critical component of a whole new ignition system that uses an encapsulated propellant charge that loads from the breech, with the bullet loaded from the muzzle. With this system the charge is completely impervious to moisture and loaded with clean-burning Hodgdon Triple Eight powder. FireStick unloads quickly, simply and safely by slipping out of the action—there's no need to fire the rifle. It's the perfect match for Federal Premium Trophy Copper- or Lead-Tipped muzzleloader bullets and is compatible with the new NitroFire rifle from Traditions.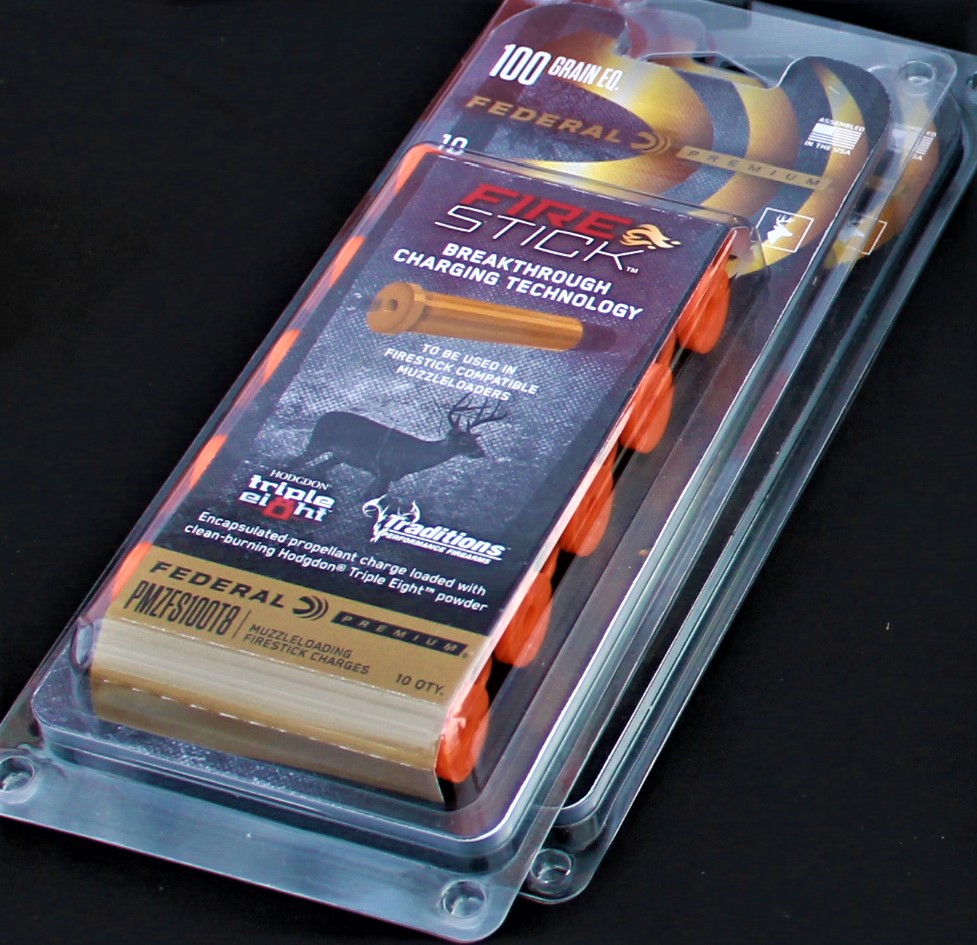 Offered in 2 loads:
100-grain FireStick
120-grain FireStick
Both Federal Premium Firesticks have an MSRP of $26.95
This is just the tip of the iceberg, folks, when it comes to new offerings from Federal Premium for 2020. Check out what else is new and available on the Federal website.