Kimber Unveils New Open Range Pro Carbon Rifles at SHOT Show 2020
Terry Nelson 01.22.20

Kimber, known for their high-quality firearms, has certainly kept the pace with new offerings for 2020. As one would expect many handguns are on the 'reveal list.' However, what seems to be all the buzz are the two Open Range Pro Carbon rifles new for 2020 from Kimber. The representatives at Kimber's booth on the show floor advised me there are currently only four of these rifles in their inventory. All four rifles were present at this year's SHOT Show.
According to Kimber, the Open Range Pro Carbon rifles are ultralight tack drivers. Features like all-weather KimPro black finish, extremely light and well-balanced composite carbon fiber stocks, and a PROOF Research carbon fiber wrapped barrel ensure a high level of performance.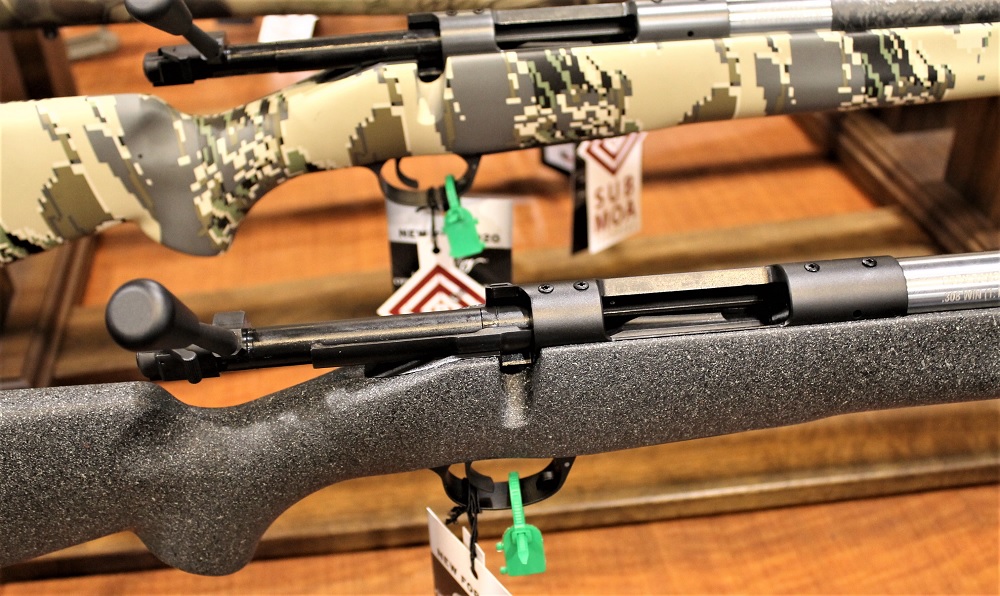 The Kimber Open Range Pro Carbon features are:
Calibers, .308 Winchester or 6.5 Creedmoor
Weight approximately 6 pounds
Barrel length, 24 inches
Overall length, 43.5 inches
Barrel material, carbon wrapped stainless steel, finish Black-KimPro II
Twist rate 1:10 right hand (.308 Win), 1:8 right (6.5 Creedmoor)
Thread protector and muzzle break
Match grade chamber
Adjustable trigger with factory setting of 3 to3.5 pounds
Stock material, carbon fiber with Kimber recoil pad
Stock Finish, Granite or Tru-Timber O2 Octane Pattern
Action, 84M, stainless steel
Magazine Capacity, 4
Safety, 3-position Model 70 wing type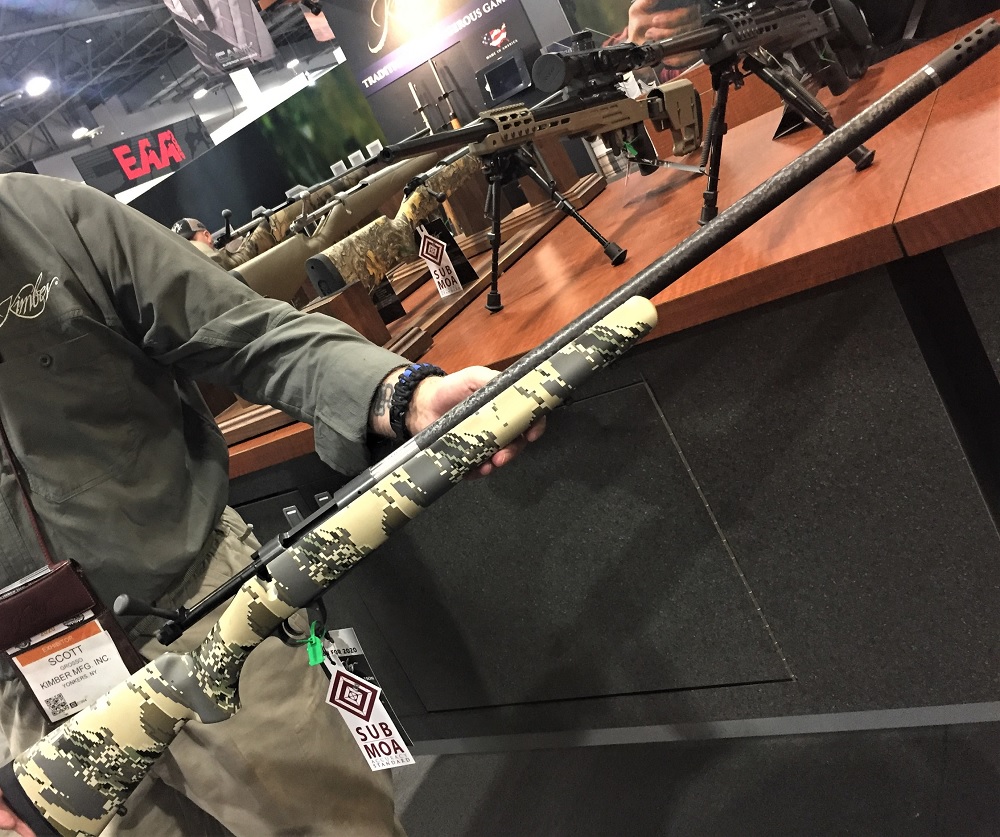 A Kimber spokesman stated the new Open Range Pro Carbon rifles will be available by May 2020 with a MSRP of $3099.
Check out all of the new Kimber offerings at kimberamerica.com.