[SHOT Show 2020] What's Hot in Holsters
Eve Flanigan 01.30.20

*Spoiler alert* SHOT Show always has a large selection of new holsters on display. This year was certainly no exception, so let's take a look at a few that caught our eyes.
Slickbald Customs Leather Holsters
Leather artistry has been taken to a cosmic level by Chris Andre of Slickbald Customs.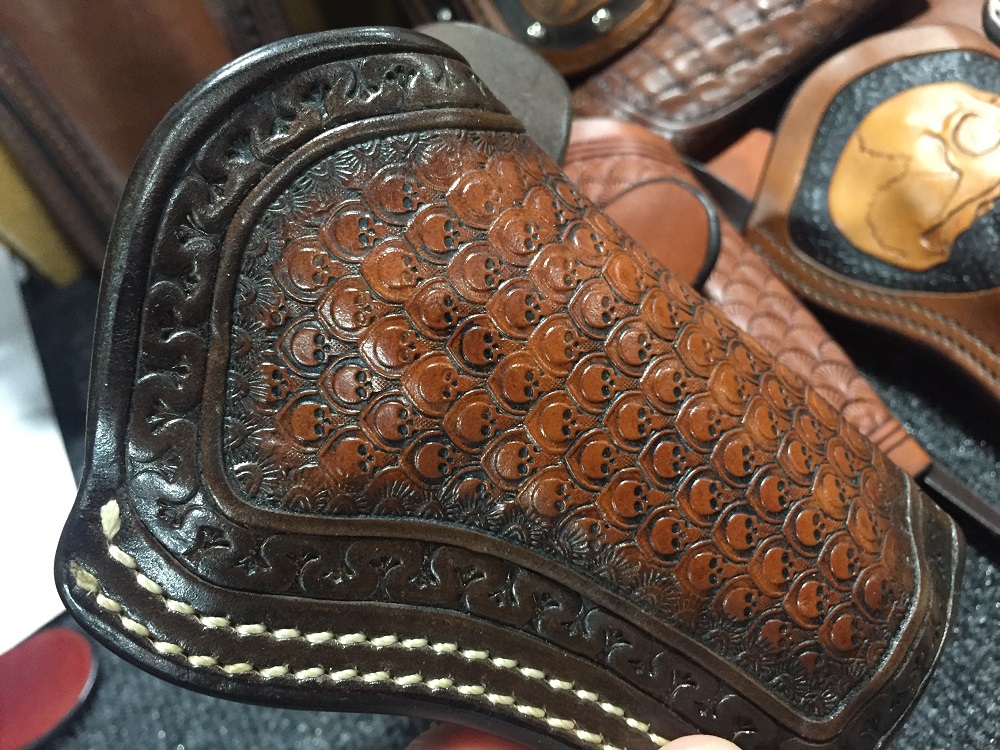 Andre is an active competitor in single action shooting events. We found him while interviewing the folks at Bond Arms, for whom he makes western-themed holsters. Check out these other examples of Chris's work, which also include some striking knife sheaths!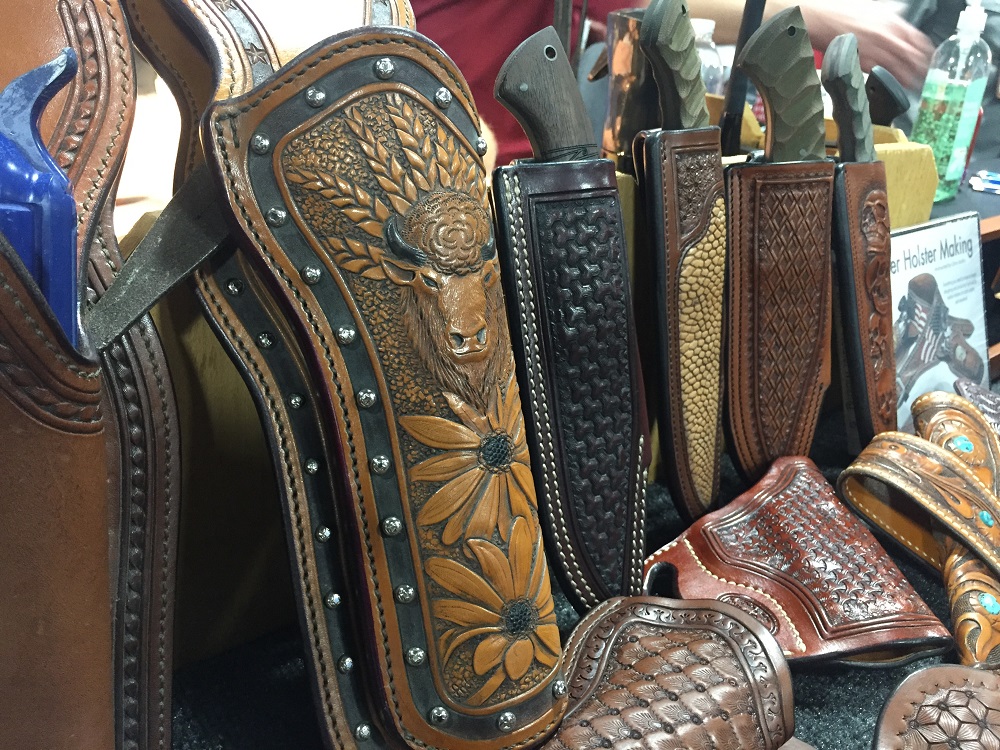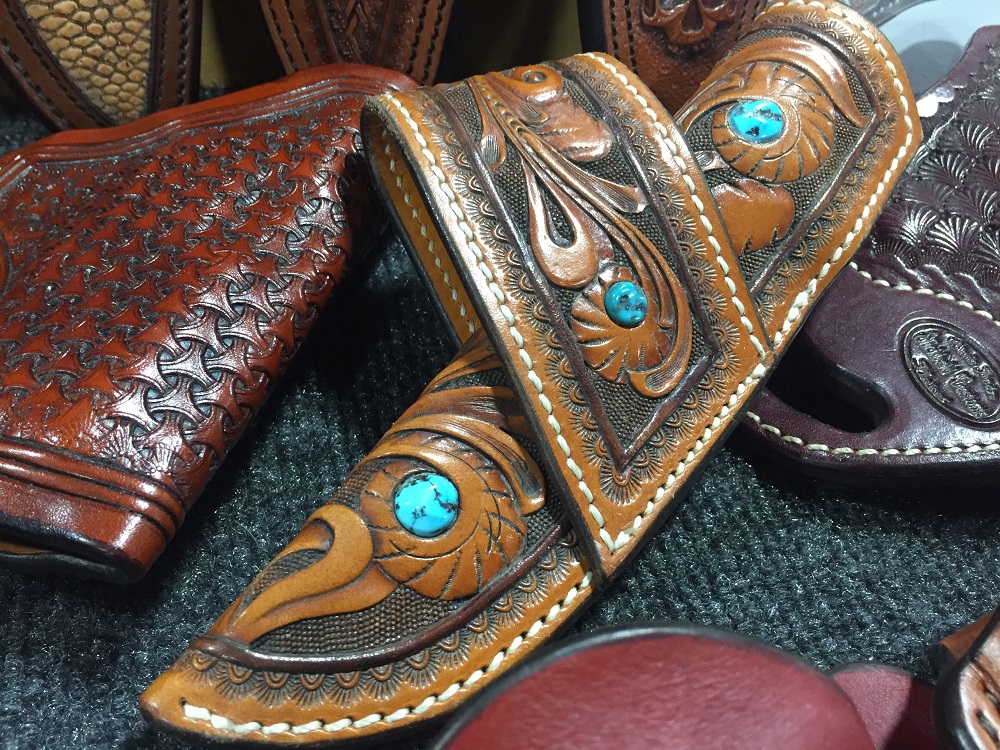 Want to DIY? Andre offers classes from his Longmont, Colorado home base.
A New Belly Band for Women
In the New Product Center, Tactical Defense Fashion showed off their new belly band holster, made with a soft, neoprene-like material and with elastic closure for comfort.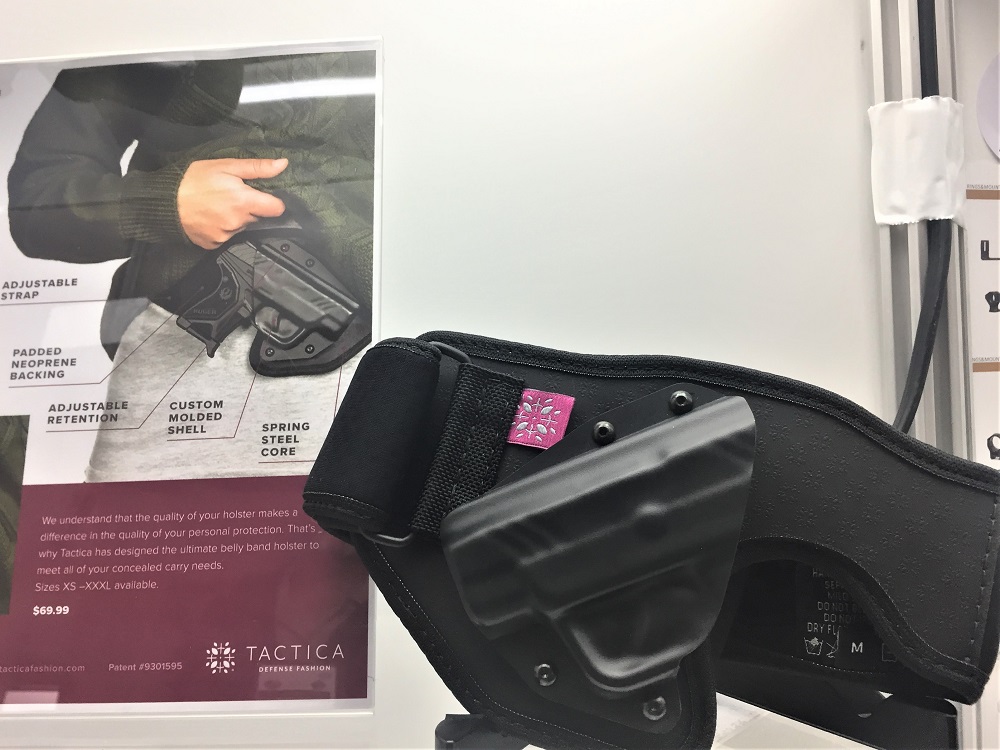 Their canted half-holster is molded Kydex, customized for specific gun model, and riveted to the belt for secure retention and trigger protection. Factory reps aren't present in the New Product Center, but more details can be found in the video below as well as on their website.
Fanny Packs are BACK!
Vanquest
Maker of high-quality packs and related gear, Vanquest just announced – by popular demand – a new line of urban gear that is available by pre-order now for an April release. The Dendrite belt or sling pack (pictured above) will hold a compact or sub-compact handgun, mags, and extras.
The pack has interior hook/loop attachments for the included handgun platform. The Urban Series is, on the outside, 400 denier fabric that's smoother than most tactical textiles. It has a light polyurethane coating for weather and dirt resistance. The Dendrite pack is priced at $47.49.
Galco
Another gun-toting fanny pack was presented by Galco. The Fastrax PAC waistpack is sold in a few sizes, with an interior platform that's customizable to most popular handguns. It has a compartment and port for earbuds and wires. It's secured by an elastic belt and there's breathable mesh on the wearer-interface side.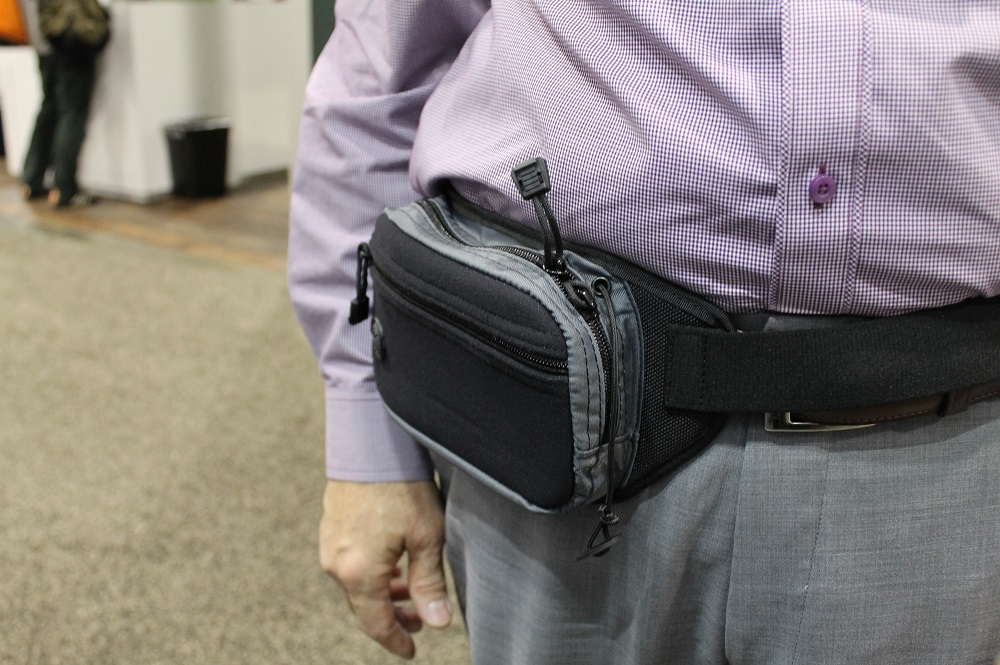 The Fast Track Pak offers the capability to perform a draw fast—almost as fast as carrying open, with practice. Shipping now at $79. More colors are on the way later in 2020.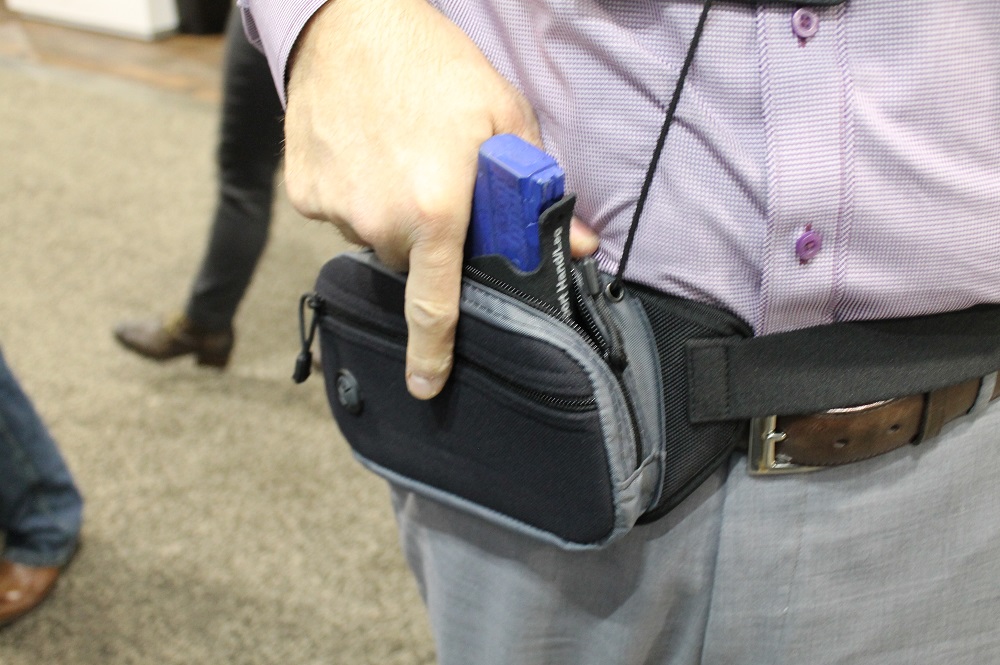 It was encouraging to see the fresh ideas and innovation at the show after many years of hum-drum holster development. The return of fanny pack to the scene is exciting, with completely different style than the tired and super-obvious black leather and nylon models of old. When used correctly, all of the holsters mentioned here offer adequate trigger-shielding.