Sig Sauer to Offer Bolt Rifle – The Cross – and New .277 Cartridge
Eve Flanigan 02.05.20

At their pre-SHOT Show 2020 range day, Sig Sauer offered guests a look at their radically new compact, bolt-action rifle, called Cross. This is one that will be sure to catch on fast when it's released in June.
The Sig Sauer Cross bolt rifle employs a skeletonized, foldable stock of Sig's own design. Its cheek riser, length of pull, and butt pad height can all be customized easily. A full-length forend has M-LOK, offering lots of accessory space.
Team Sig member Daniel Horner stated in a demo the Cross has a 416 stainless steel barrel "that's the same barrel I use in competition up to 500 yards." He further described how the barrel is threaded to accept Sig suppressors, but with the company's adapter, can accept other brands too.
Horner explained that input from hunting and competition experts contributed to the Cross design. Evidence of their ideas can readily be seen in the bolt handle and magazine release. The bolt handle is angled so as not to stub fingers on the scope when running the bolt aggressively. Its screw-on knob is interchangeable with many aftermarket choices. The mag release is inside the large, glove-friendly trigger guard, up high and to the front. It was made to be easy to use but nearly impossible to depress unintentionally. For those who want the option of fast mag changes, a paddle attachment is available.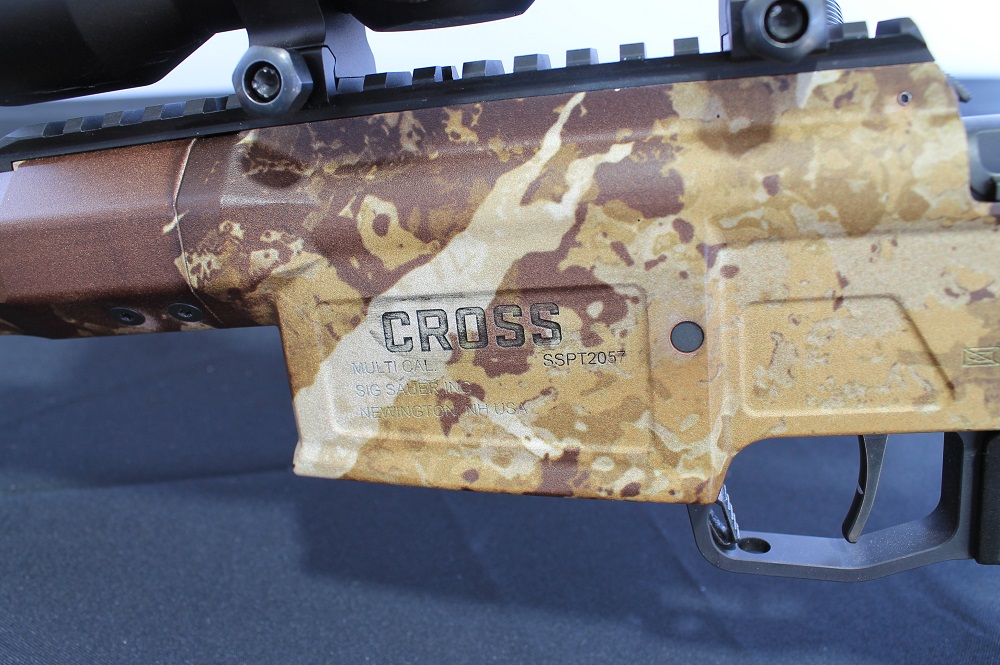 Cross rifles will be chambered in 6.5 Creedmoor, .308 Winchester, and (drum roll) .277 Fury. It has a 16-inch barrel for .308 and .227 chamberings, while the 6.5 has an 18- inch barrel. There is a 1:10 twist on the .308, 8.5 for the .277, and 1:8 twist on the Creedmoor barrel.
The .277 Fury is a Sig-produced cartridge that has yet to complete its approval process with the Sporting Arms and Ammunition Manufacturers' Institute (SAAMI), however it has already been successfully field tested in the Cross, killing four elk according to company reps. Like the Cross, this is a radically different round, with a two-piece case. The bottom is steel, strong enough to handle supercharged pressures while pushing the 140-grain bullet from the barrel at 3,000 fps. The top is brass. Sig Sauer originated the cartridge in a bid for outfitting a newly designed military belt-fed weapon, but clearly has the hunter/target shooter as a close secondary market.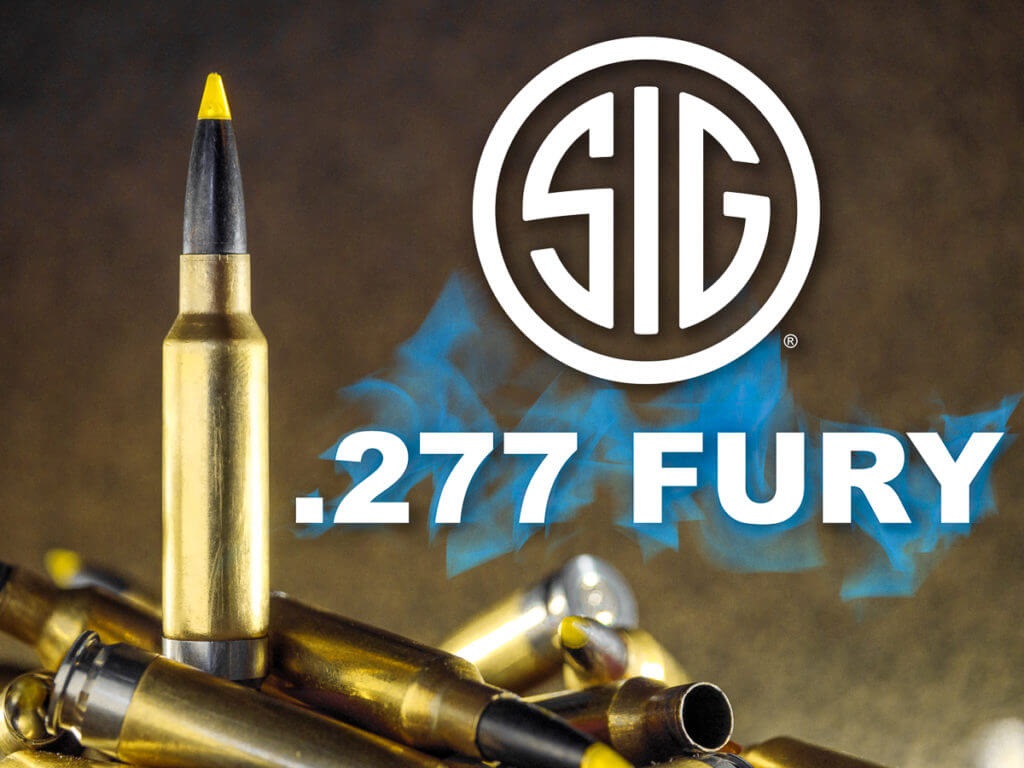 Horner stated the .227 is achieving virtually unprecedented pressures, up to 80,000 psi, for a non-magnum, short-action rifle, but the Cross is built to handle it, even though it's a lightweight rifle:  6.2 pounds with a 16-inch barrel and 6.4 with the 18-inch barrel. Its overall (open) length is 36.5 inches. With the stock folded, it's a pack-ready 25 inches (add two inches for the 6.5 Creedmoor version).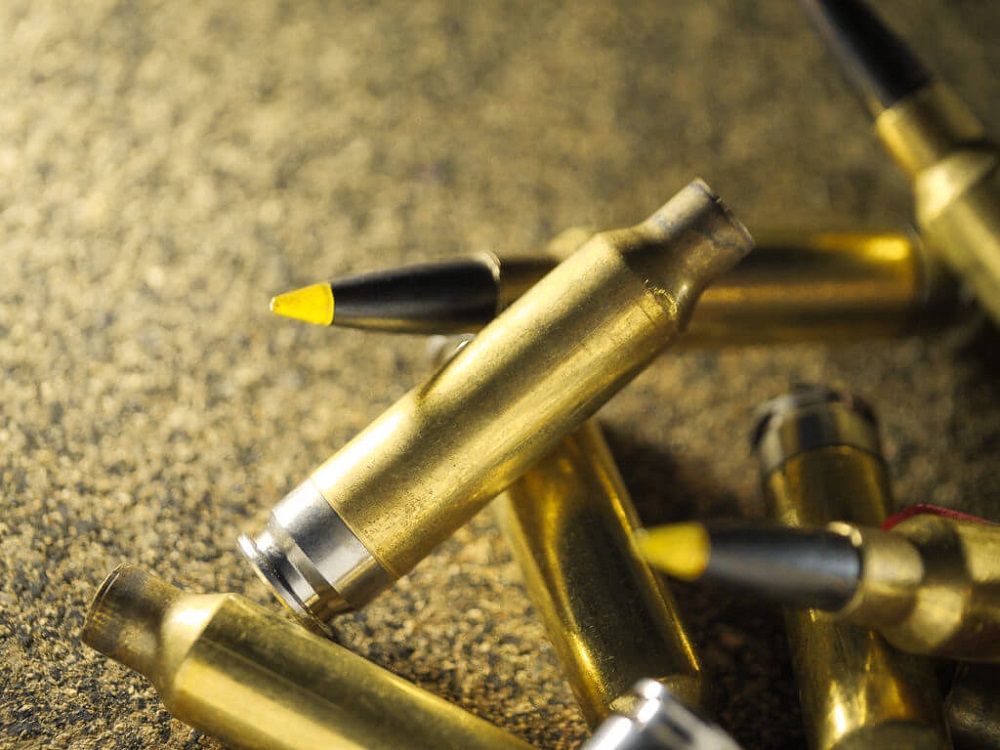 At the show, I had the opportunity to fire the Cross in .308 and 6.5 chamberings. The stock was simple and fast to adjust for myself. Even suppressed, firing the .308 was snappy as expected for a light, 6.2-pound rifle (.308 and .277). The Creedmoor model weighs 6.4 pounds. The trigger is light, one-stage, and elegant in function.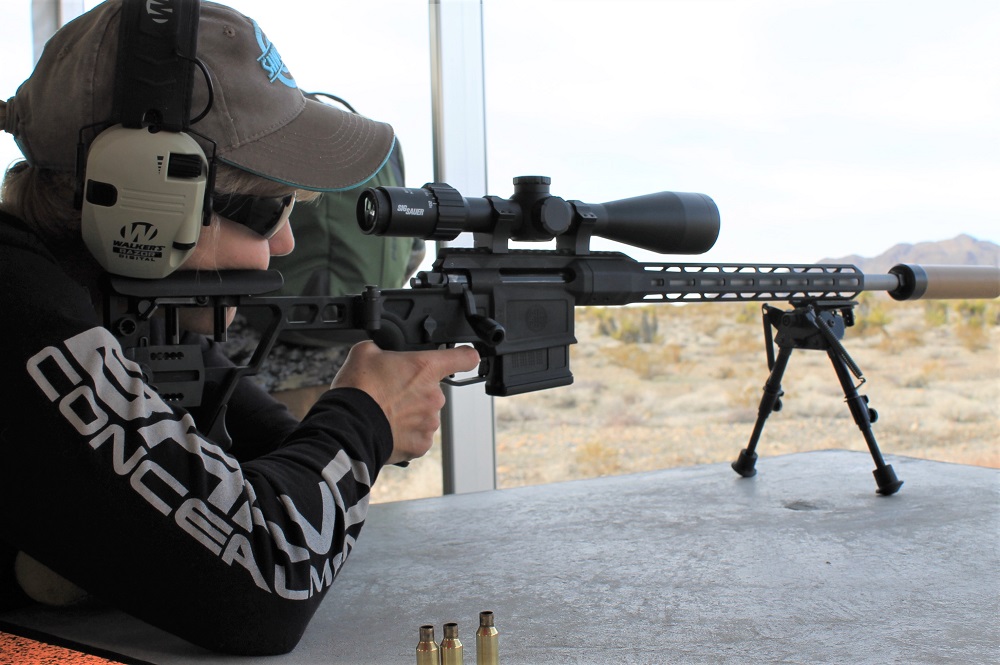 For all its lightness and simplicity, the bolt feels ready for hard duty. While it doesn't have the buttery-smooth feel that some bolt-operated precision rifles do, it has a confidence-inspiring solid feel and silvery industrial look. The closest comparison that comes to mind, poor as it may be, is the action on a high-quality AKM. Extraction and feeding, for the few rounds I fired, were sure and consistent. It was effortless to maintain a cheek weld and run the unusually-angled bolt.
The Cross is available in matte black finish ($1,499) or in Firstlite's Cipher camo pattern ($1,699). Sig Sauer hasn't put a price tag on the .277 ammunition yet, but has indicated it will be priced in the ballpark of other quality hunting rounds.
Both the Cross rifle and .277 Fury cartridge are original, exciting developments from Sig. The company has become adept at extending the value of its R&D and production processes to benefit both its government and commercial customers.