New Jersey Bowhunter Harvests 700-Pound Pope & Young World Record Black Bear
OutdoorHub Reporters 02.19.20

The Pope and Young Club, a bowhunting and conservation organization, officially announced a black bear shot on October 14 in Morris County, New Jersey has toppled a record set in 1993 by a hunter in California.
The new record was announced after the Pope & Young Club convened a "special panel of judges" in Harrisburg, Pennsylvania, during the Great American Outdoors Show.
"It has been an inspiring journey, to say the least," hunter Jeff Melillo stated in a P&Y news release. "New Jersey, my home state, has its first-ever world record animal!"
The club's records director, Eli Randall, said the bear's skull measured over 23-inches and had a bone structure he called "the heaviest I had ever seen."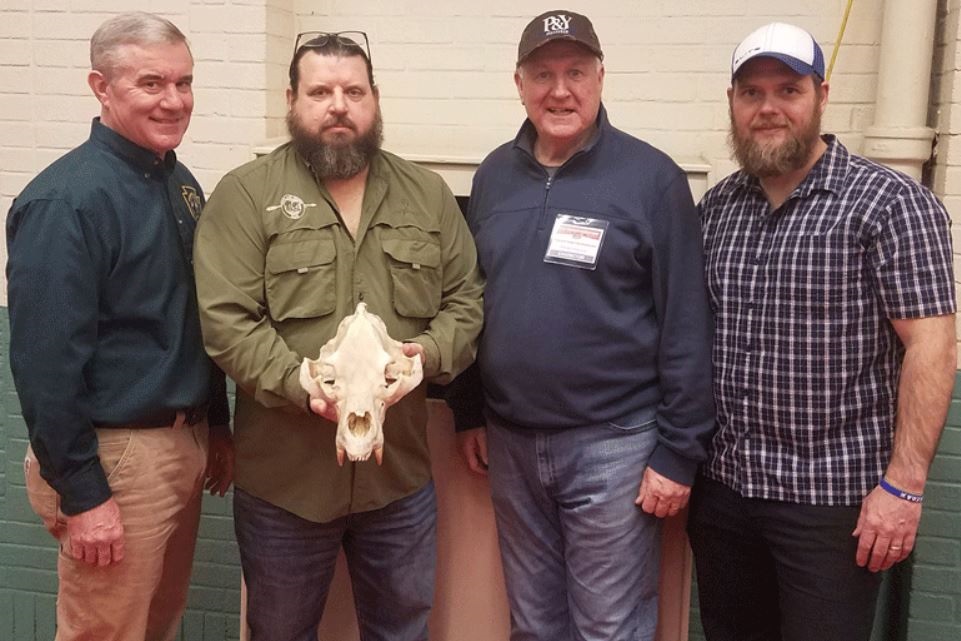 Melillo recalled a previous Outdoor Life article pointing to evidence which suggested a world record black bear would likely come from New Jersey one day – and if you saw this video, that probably doesn't come as a huge surprise.
"They were spot on, and I never doubted it for one second. I'm very grateful that I get to be a part of all this. Pursuing bears with bow and arrow is a passion of mine," he said in the organization's release.
The new world record black bear will be taxidermized and set up on display at the Pope and Young Annual Convention in Virginia in March.