[SHOT Show 2020] Mack Brothers Rifle Actions
Cory Mince 02.27.20

Mack Bros
Mack Brothers are anything but new in the precision rifle and suppressor world. They contract manufacture numerous suppressors and actions for many of the top rifle builders in the US. They also make and brand their own rifle actions, too.
Evo Titanium Action
I've yet to meet a hunter, or anyone who packs a rifle all day, wish that they had a heavier rig to carry. Most hunters now are looking for every advantage they can get in performance, and weight is a considerable factor when it comes to how far or long you can push yourself in the field. Mack Brothers EVO Titanium rifle action weights in at only 20.5 oz with the scope base included.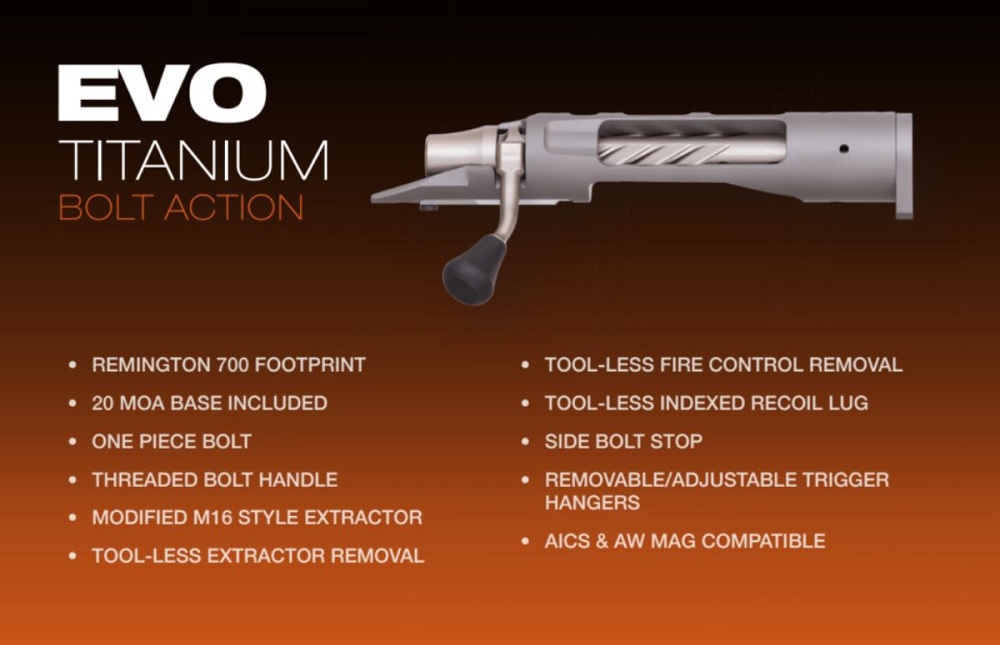 Having a light action is one thing, but having one that is robust and functional is something else entirely. The EVO Titanium Action is robust, but cuts weight in strategic areas along the top of the action under the scope base, on the area just behind the port, and on the opposite side of the port. The bolt is also fluted to reduce weight and channel any debris to non-bearing surface, which is helpful in dusty environments.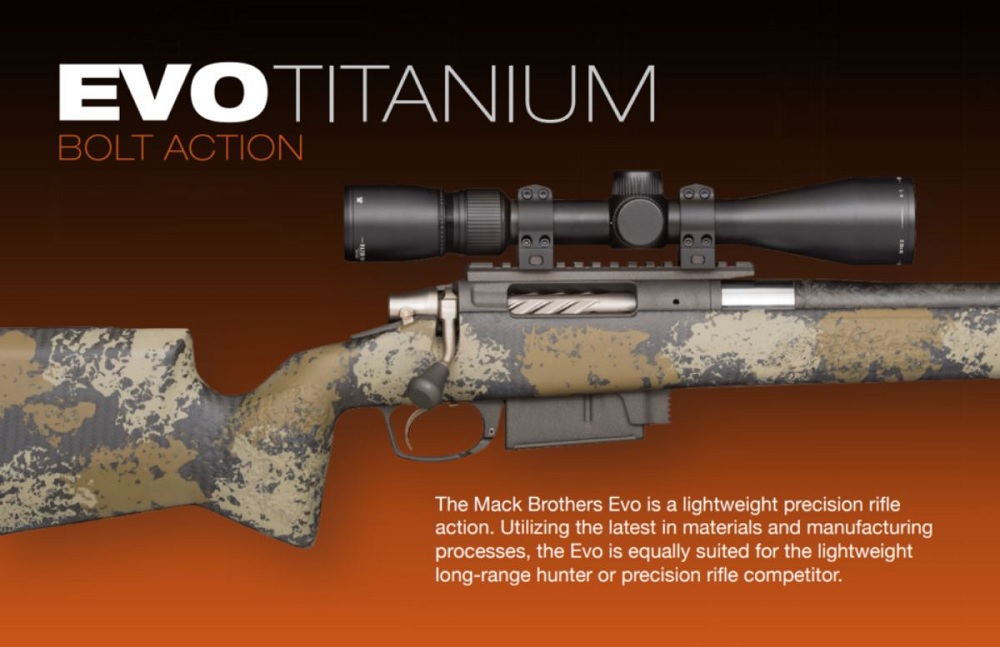 The bolt is a one piece body with a very large M16 style extractor which features tool-less removal. A nice touch which aids in reliable extraction and ease of maintenance. The bolt handle is threaded so the user can put their favorite bolt knob on the end.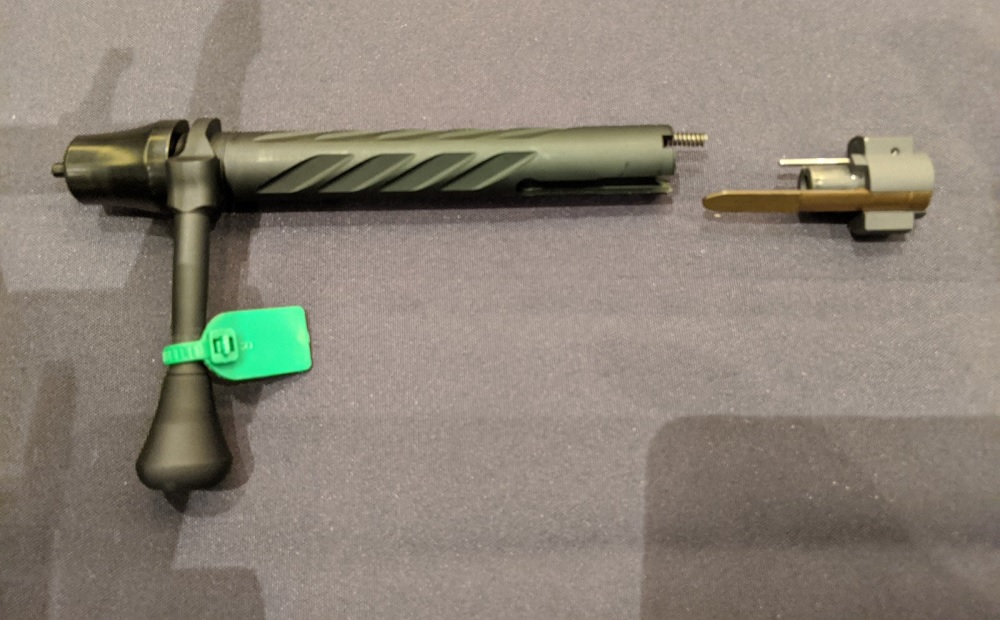 Another nice feature of the Evo action is the trigger hanger, which allows for easy and simple trigger installation and removal, something that can be a giant pain in other actions.
Stainless Bolt Action
The Mack Bros. Evo stainless action is exciting not only because it's another quality product from a great company, but because it comes in at an incredible price of $575. That makes building a custom rifle much more feasible for the shooter who isn't ready to commit to a $6,000 rifle build, but wants a very high quality action from a reputable maker. Personally, I'm planning on building a 300 PRC on this action and am excited to report on the results.