Until just recently, bald eagles nesting in the arms of saguaro cacti had been a long-time speculation, but nobody had any hard evidence. On Wednesday, however, the Arizona Game and Fish Department (AZGFD) released the first ever documented photos of a Saguaro eagle nest.
For decades, biologists have been on the look out for a pair of bald eagles who setup shop in an Arizona saguaro, and they finally did it.
"How Arizona is this!" AZGFD said on Twitter, followed by a series of photos captured by their eagle survey team: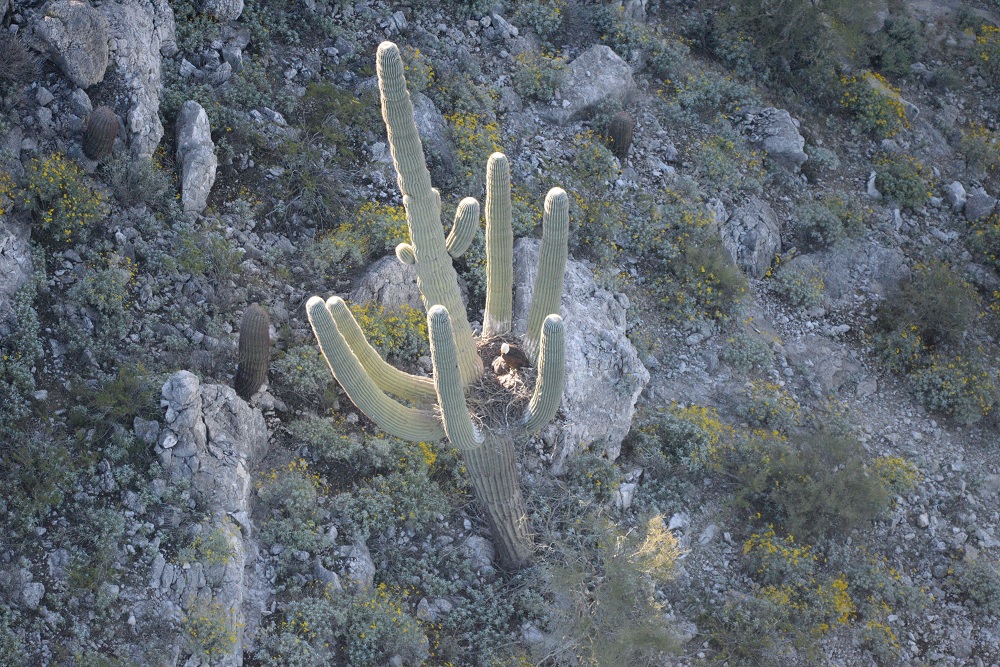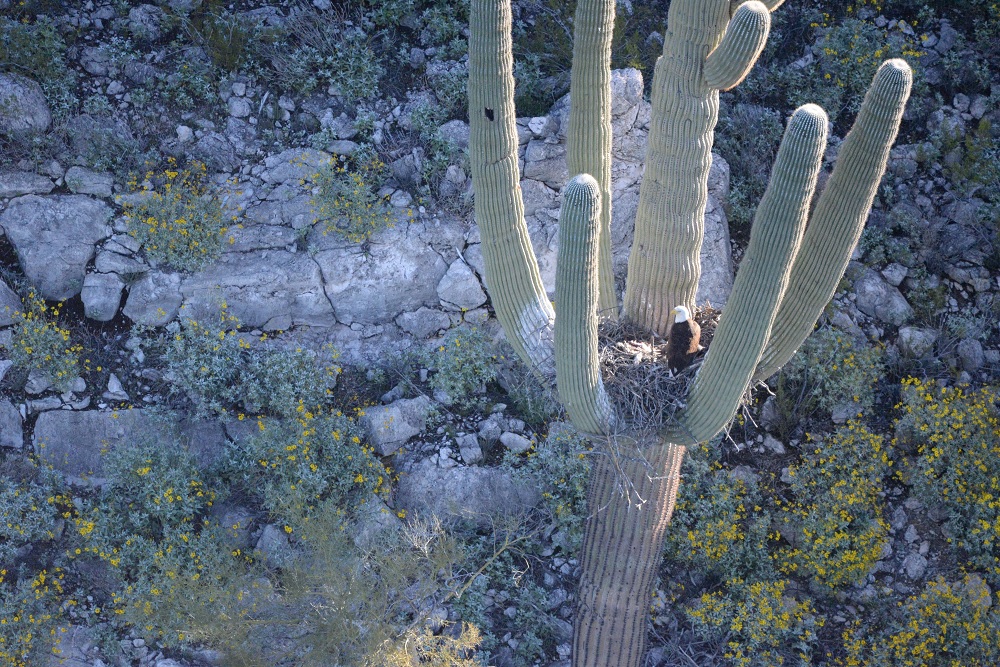 How Arizona is this! Our eagle survey team captured this image of a bald eagle family nesting in the arms of a saguaro – a rare sight! In fact, it's the first time an image of eagles nesting in a saguaro has been captured in Arizona. pic.twitter.com/OmXRGi9mVE

— Arizona Game & Fish (@azgfd) April 16, 2020
According to Kenneth "Tuk" Jacobson, AZGFD's raptor management coordinator, there had only been one prior report of bald eagles nesting in these iconic cacti that the Game and Fish Department was aware of.
In 1937, Kermit Lee of Lee's Trading Post made note of "large nests in saguaros along the lower Verde River believed to be occupied by bald eagles."
There was no further proof to backup those sightings.
"It's been an 18-year trek for me keeping my eye out for a bald eagle nest in a saguaro," said Jacobson in a released statement. "So finally finding one is amazing."