MTN OPS just announced they have dropped a complete line of Payload duffel bags perfectly suited for airline travel or as your daily gym bag.
The Payload series features four rugged travel friendly bags made of 10-oz 100% cotton canvas with heavy-duty polyester straps to create durable, dependable do-all duffels. If you're on the lookout for a good Father's Day gift, this one is a no brainer!
The series is designed in 3 sizes (plus a 9″ travel bag for your necessities): Overnighter 40L, Weekender 60L & Traveler 80L.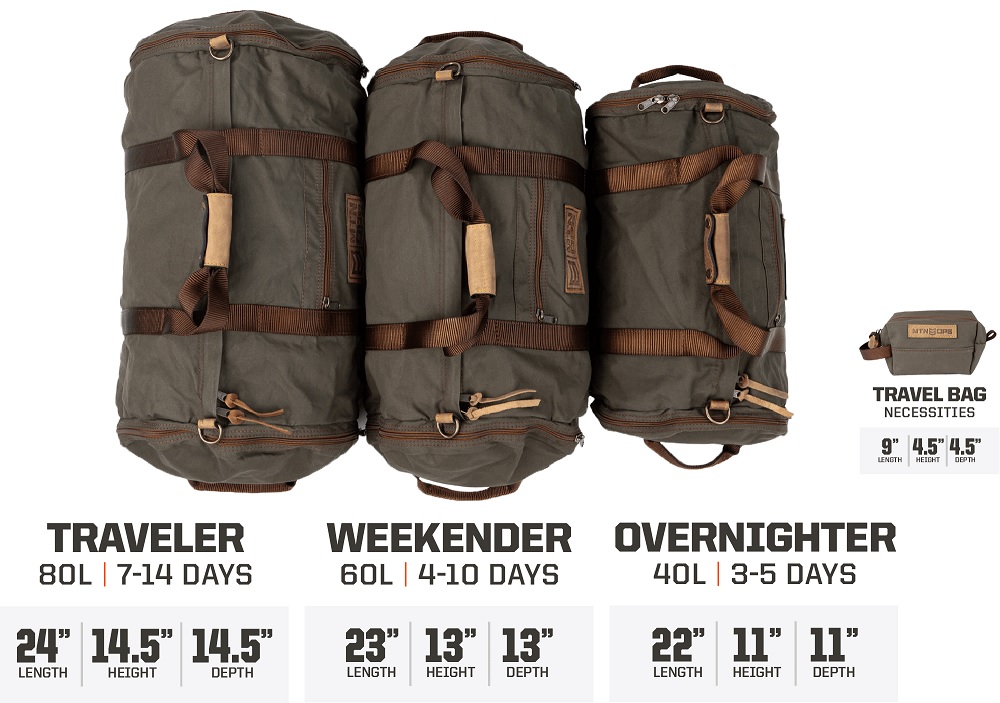 The Payload 40L and 60L are your go-to bags for an airline carry-on or daily gym bag; while the larger 80L would be great for long hunting or fishing trips. The durable brass hardware, YKK zippers and polyester lining offer added longevity for years of use. The Payload duffels also feature a zippered bottom compartment allowing for convenient separation of gear.
This adds increased organization or comes in handy when you need to keep your street clothes separate from your hunting clothes.

Invest in your adventures for years to come with the MTN OPS Payload Duffel bags.