During a virtual "Deep Dive" of their products for ICAST 2020, Shimano revealed a bevy of new and exciting fishing gear that has anglers of all pursuits itching to get on the water.
One of those products we had the pleasure of getting a look at was their SP-Orca FB, which is equipped with Shimano's 'Flash Boost' technology. This revolutionary technology suspends foil on small springs inside the body of the lure, allowing the lure to constantly emit an attractive flash – even on the pause!
The specific placement of the foil is also a key component of the lure's design.
See, Shimano takes everything into account when developing a new product, and these lures put their careful attention to detail on full display. The company explained how the lure was constructed to specifically mimic the minuscule details about an injured baitfish. Such as flicking of their fins or the movement of their gills.
Taking attention to detail a step further, Shimano says they even run 3-D scans on baitfish to complete the lure's design using Kyorin holographics.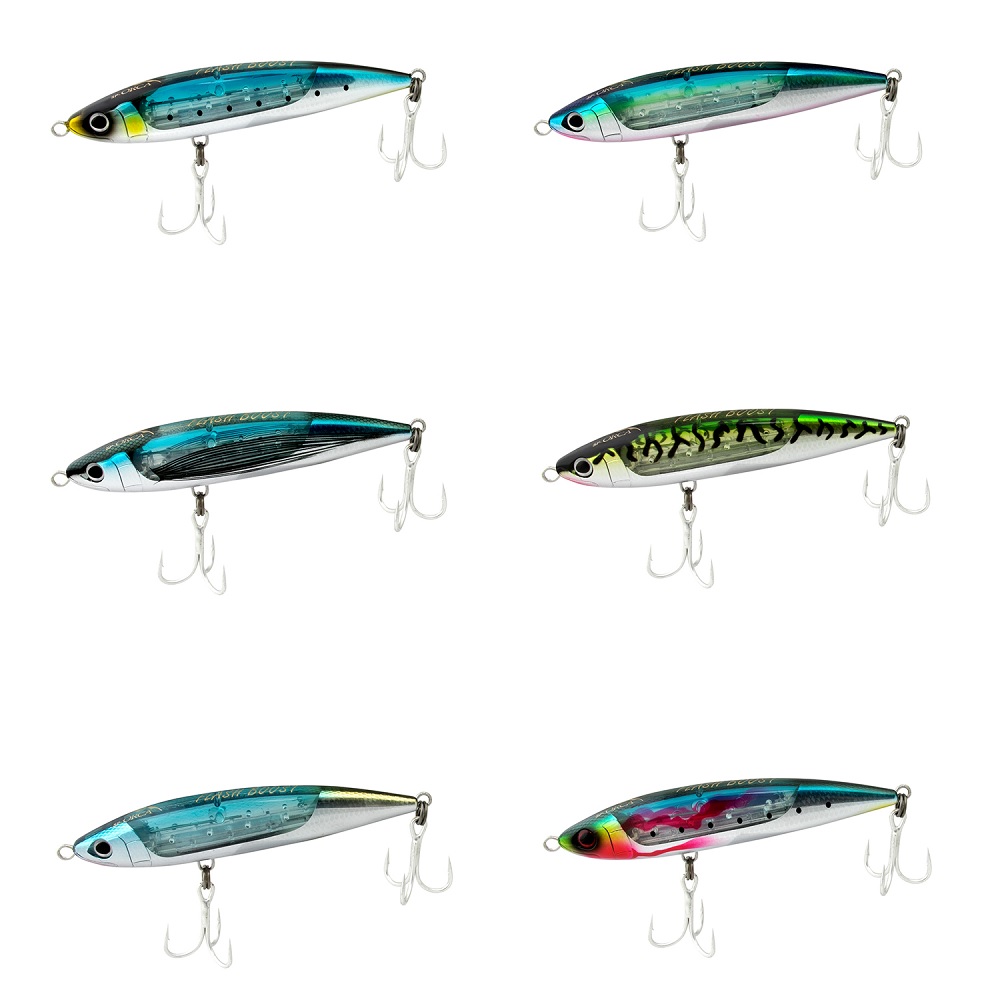 The SP-Orca Flash Boost took home top honors in the saltwater lure category.
After testing, Shimano reported catching many big game fish species, including yellow and blackfin tuna. The lure is also said to be effective for catching stripers and other large sport fish that have large baitfish on their menus.
This lure comes equipped with 3X hooks and split rings, through wire construction, and Shimano's Propulsion Weight Transfer system for increased casting distance.
Shimano offers the lure in six different colorways, all with an MSRP of $22.99: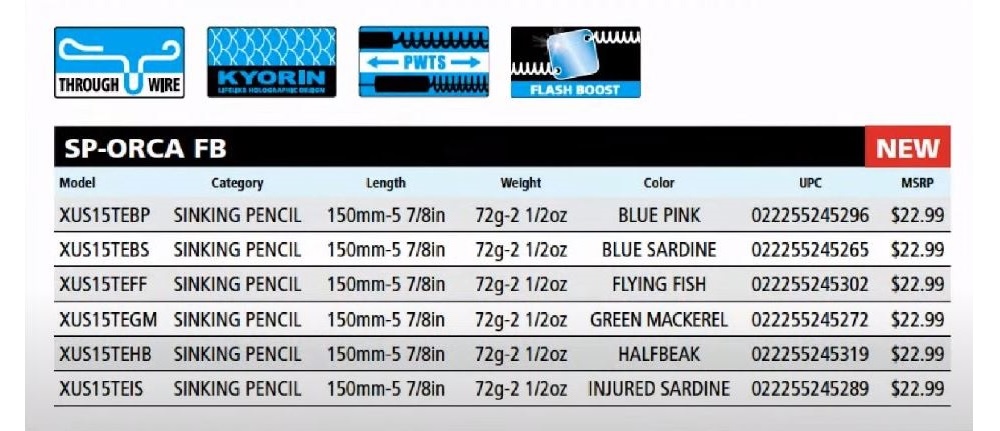 For additional information on the SP-Orca Flash Boost, head over to Shimano's website.