When hunting season rolls around, the prospect of a cold front moving through means only one thing to whitetail hunters; get in the woods and stay there. Whether you're chasing a mature buck during the peak of the rut, or on late season doe patrol, there are several reasons to get out on a late season hunt. This time of year, however, comes with the chance of dealing with temperatures that are close to, or even below zero. And if you don't have the proper clothing for these conditions, it can directly effect your chances of finding success.
We've all been there before; you're going on 6 hours sitting in your treestand in freezing temperatures, and all you can think about is a hot cup of coffee and the fireplace back at home. It's amazing how these thoughts can eat away at you out there, am I right? If you've been hunting long enough, there's a good chance you've done that little dance in your head on those really cold mornings like 'should I really be going out there?' which inevitably leads to your brain firing off an endless list of excuses of why you should not be going out in those conditions.
This year, silence that little voice in the back of your mind that says 'it's going to be too cold' by picking up the latest late-season deer hunting apparel from ScentLok and Blocker Outdoors:
MUSKEGON, Mich. (September 21, 2020) – The whitetail rut and post-rut periods usher in some of the hottest hunting opportunities of the year… often in the coldest of conditions. To capitalize, hunters need to be there.
"Being cold is no fun," says well-known bowhunter and owner of Colorado-based Fulldraw Outfitters, Fred Eichler. "But the real problem with being cold is that it ruins hunts," the host of the hit Sportsman Channel TV show, Everything Eichler, adds. "You can't have a successful hunt when you aren't in the field, and, unfortunately, that's what being cold results in; cold hunters start thinking about a hot breakfast or a warm fireplace and they cut their hunts short, if they even go out at all. Every deer hunter understands that, ultimately, opportunities are proportional to the number of hours spent in the field."
Eichler, an ambassador for the Shield Series and ScentBlocker apparel lines of the 40+year-old company, Blocker Outdoors, says that today's modern hunting apparel options leave hunters no excuses for being cold. "We're living in the golden age of hunting apparel," he says. "Materials, design and technology come together to create layering systems and outerwear to keep hunters mobile, comfortable, concealed and deadly in any environment."
So, what are some of these modern, late-season hunting-apparel options? What features do they offer and how much do they cost? Glad you asked; here are the cold, hard facts on several of today's top, cold-weather outerwear systems and layering systems designed to keep hunters warm, comfortable and deadly in the field.
Cold-Weather Hunting Outerwear
Hunting outerwear typically consists of two pieces… pants or bibs for the lower half of the body and jackets or parkas for the top half. Quality late-season hunting outerwear is designed to retain body heat, so it typically incorporates some form of insulation between its interior liner and exterior shell. Because mobility is important to hunters – especially bowhunters – the insulation may be body mapped to minimize bulk. Body-mapped insulation typically provides more insulation in critical body-core areas, and less insulation in areas like arms, legs and shoulders.
Late-season hunting outerwear should also provide a degree of protection from the elements of wind and precipitation. Such protection may come from a membrane or barrier made of weatherproof fabric. Membranes work well at stopping wind and water penetrating the garment, but often make noise when a hunter moves or draws his or her bow. Other options include a variety of DWR (durable water repellent) coatings or finishes, which are designed to quickly shed precipitation and prevent it from saturating the garment's exterior.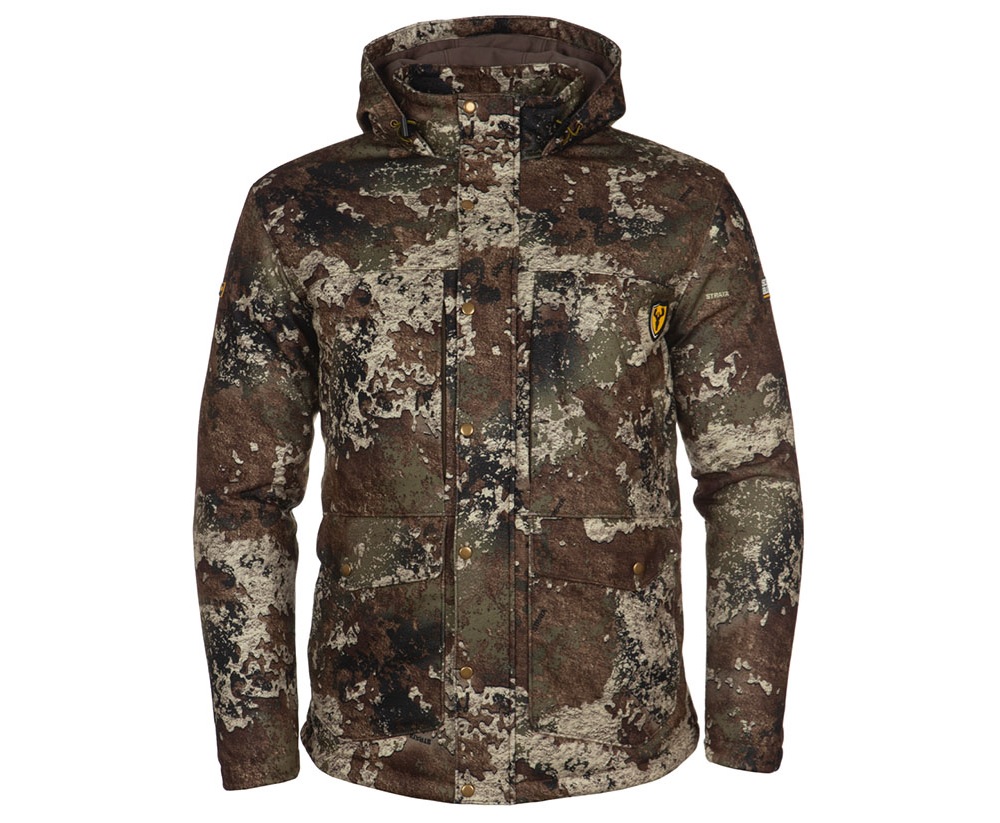 The ScentBlocker Whitetail Pursuit Insulated Parka and Bib with Cold Fusion Catalyst technology deliver the odor-adsorption, temperature regulation, serious bowhunting features and comfort necessary to outperform in the harshest conditions.
Engineered for the coldest conditions whitetail hunters face, the Whitetail Pursuit Insulated Parka and Bib feature a poly/wool shell with a micro fleece body lining and interlock sleeves. They are DWR treated to repel the elements, while body-mapped ThinsulateTM is strategically positioned for maximum warmth and the mobility needed to make the shot when the time comes. Featuring advanced Cold Fusion CatalystTM technology, which combines the odor-adsorbing power of activated carbon with the warmth, strength and anti-microbial properties of natural wool, this elevated suite of premium ScentBlocker apparel addresses every detail – just like you.
The ScentBlocker Whitetail Pursuit Insulated Parka and Bib are available in Mossy oak Break-Up Country, True Timber Strata, or Realtree Edge. Retail price is $269.99 per piece, but select styles and sizes are currently available at blockeroutdoors.com for $161.99 per piece.
The Bowhunter Elite:1 (BE:1) Fortress Parka and Bib are ScentLok's premier, late-season cold-weather bowhunting garments. Fully waterproof, windproof and critically insulated, they're ultra quiet and super comfortable in the nastiest conditions. Purposely tailored for optimum bowhunting performance, this premium apparel features compression and sculpting for minimal bulk, full articulation to support maximum bowhunting motion and mobility, and pockets aplenty for storing gear and warming hands.
Designed and built for elite bowhunters willing to put in the time it takes to outsmart big-beamed bucks, the ScentLok BE:1 Fortress Parka and Bib are ideal for demanding late-season hunts. With a soft, quiet and flexible brushed fleece shell fabric, thermal-mapped ThinsulateTM insulation for perfect warmth, and ScentLok's proprietary Carbon AlloyTM technology for maximum odor adsorption, this 100% waterproof, windproof and breathable system provides unparalleled late-season performance.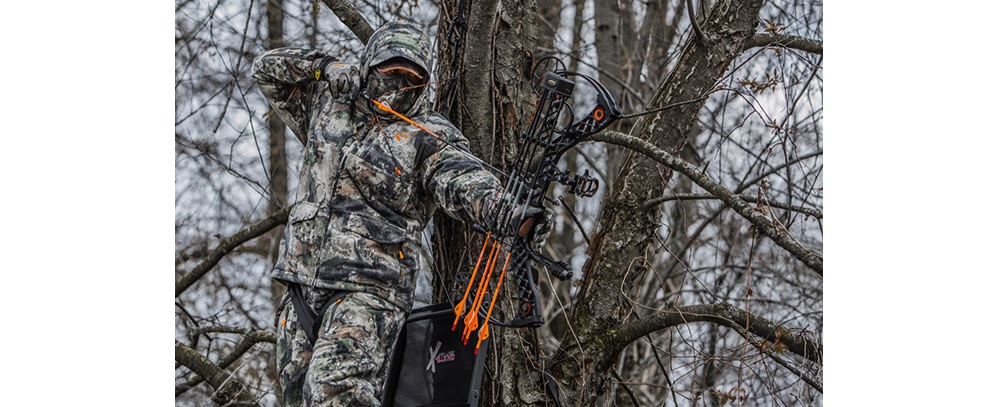 The BE:1 Fortress Parka's thermal-mapped insulation features 150g of ThinsulateTM insulation in the body, 100g in the arms and 200g along the back. It has a soft, quiet and flexible fleece shell fabric with ten pockets for storing gear and warming hands, plus a concealed safety harness access opening to keep harnesses close to the body for safety with maximum scent control. Extremely archery-friendly, the BE:1 Fortress parka's articulated elbows ensure exceptional comfort and range of motion throughout the draw, while the articulated hood's three-piece construction reduces bulk and allows for a positive anchor point.
The BE:1 Fortress Bib features 100g of ThinsulateTM insulation in the chest and lower legs and 150g from the waist through mid-thigh. Unmatched in storage, the BE:1 Fortress Bib is equipped with six easily accessible pockets and two additional chest handwarmer pockets. A full-length center zipper makes for easy dressing and fly usage, while extended leg zippers with storm flaps ensure easy on and off. Upper stretch panels and adjustable suspenders keep the bib in place and minimize restrictions.
The ScentLok BE:1 Fortress Parka and Bib are available in Realtree Excape, Mossy Oak Terra Gila, or True Timber O2 Whitetail. Retail price is $299.99-$309.99 per piece.
The Shield Series Drencher Insulated jacket and Bib from Blocker Outdoors are waterproof, breathable and cut for mobility to keep hunters on their game despite what Mother nature throws at them.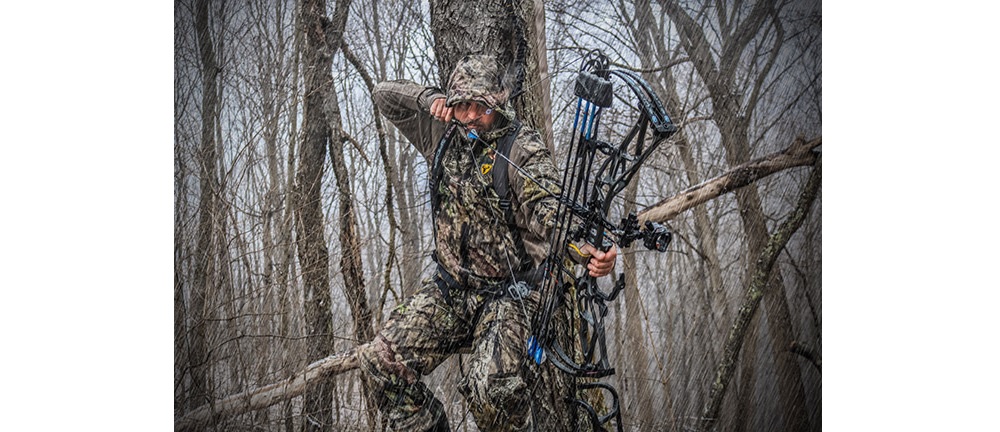 An ideal mid-to-late-season solution for hunters who demand full weatherproof performance, the Drencher Insulated Jacket and Bib are designed for warmth without bulk while repelling rain, sleet and snow, it's made with breathable, waterproof Rain Blocker fabric that features a slight stretch and is cut for superior comfort, flexibility and mobility. The jacket features thermal-mapped insulation (180g in the body, 140g in the sleeves and 100g in the hood and collar) for warmth and comfort without excess bulk. The bibs feature 180g of insulation.
The choice of hardcore hunters who refuse to be limited, the Drencher series is lightweight, ultra-quiet and soft to the touch. It incorporates proven S3 antimicrobial technology built right into the fabric so it won't wash away, ensuring odor prevention for the life of the garment. It also sports plenty of pockets for storing gear and assorted small necessities.
The versatile Shield Series Drencher Insulated Jacket and Bib are available in Mossy Oak Break-Up Country, Realtree Edge, Realtree Excape or Blaze Orange. Retail price is $99.99 per piece. A Drencher Insulated coverall is also available for $149.99.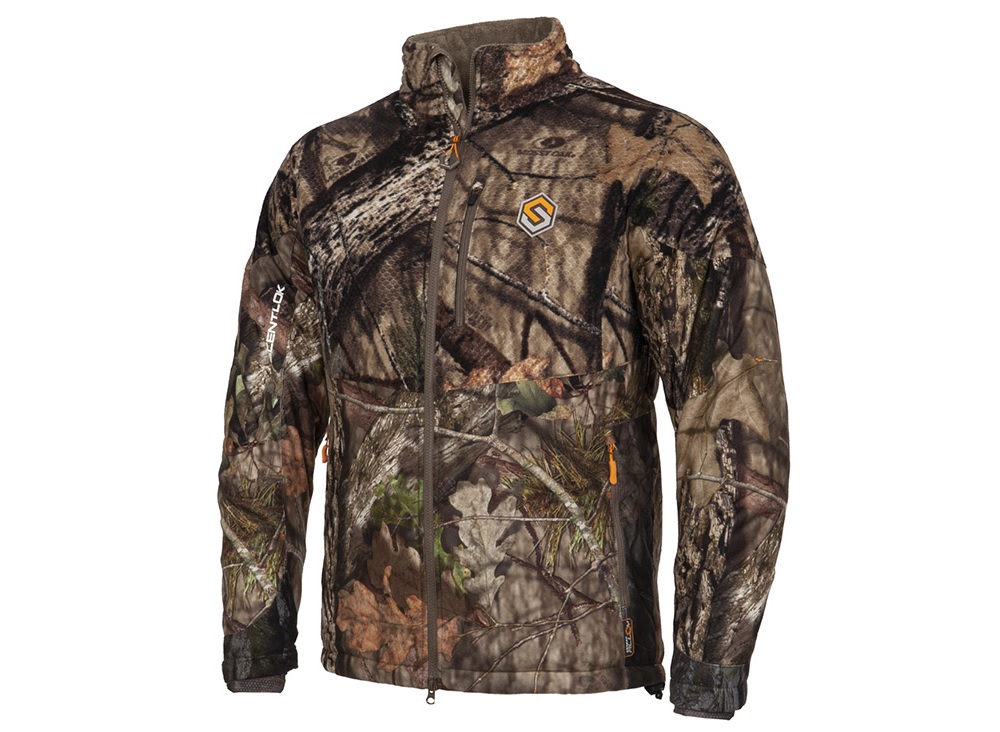 Immediately before or after a winter storm are some of the most productive times to be in the stand. ScentLok's Revenant windproof fleece jacket and pant unlock maximum protection from freezing temperatures, cold winds, ice and snow with a high-tech arsenal of comfort-boosting features. Ultra-quiet hexagon-patterned fleece and trico exterior fabrics provide warmth without bulk, while a powerful DWR treatment sheds any external moisture. Inside, long-nap fleece and generous levels of ThinsulateTM insulation combine to win the battle of body heat conservation. A wicking-treated lining assures well-regulated moisture management, while a powerful internal membrane further conspires to defy heat-robbing winds.
The new ScentLok Revenant Jacket locks in both body heat and scent with a tall storm collar, fitted thumbhole cuffs and a generous length at the waist. Elbows are articulated to facilitate a full range of motion without binding, while a convenient safety harness opening allows hunters to don safety gear beneath the jacket, further locking in scent. A versatile four-pocket design includes two zippered waist pockets, one zippered outer-chest pocket and another zippered inner-chest pocket. The Revenant Jacket's two-way zipper provides maximum functionality and can be unzipped at the bottom for increased comfort while sitting.
Late-Season Revenant Pants combine removable, fully adjustable suspenders with an adjustable integrated webbing belt and buckle to keep everything in place while climbing, stalking or sitting. Articulated knees eliminate uncomfortable binding, and generous 21-inch leg zippers facilitate easy dressing over tall boots. Seven pockets offer endless storage options for critical gear and personal items.
The ScentLok Revenant Windproof Fleece Jacket and Pant are in Mossy Oak Break-Up Country and Realtree Edge. Retail price is $249.99-$259.99 per piece.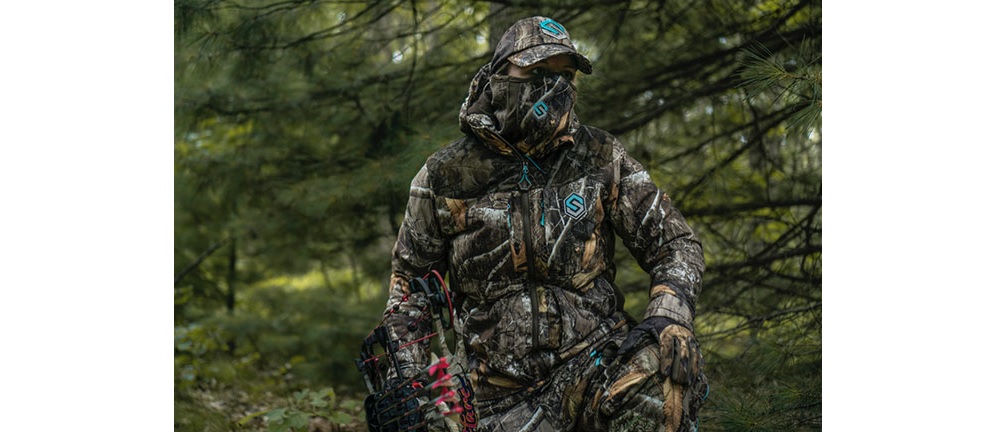 Ideal for mid-to-late season wear, ScentLok's versatile new Women's Cold Blooded 3-in-1 Parka and Pant up the ante with windproof and waterproof protection and increased warmth to keep huntresses comfortable in the cold, wind, rain, ice and snow. These Cold Blooded garments feature proven-deadly odor-adsorbing ScentLok Carbon AlloyTM technology for maximum protection against a whitetail's nose.
Consisting of a Jacket and removable Vest, the Cold Blooded 3-in-1 Parka can be worn in three different configurations to adapt to changing conditions: Vest only, Jacket only, or Vest and Jacket together for optimal warmth. Both garments feature waterproof and windproof membranes and soft, quiet micro tricot outer shells. The Jacket employs a soft and quiet tricot lining, while the vest features a luxurious Berber fleece lining for superior warmth and comfort.
The Women's Cold Blooded Pant also features a waterproof and windproof membrane, a quiet, brushed tricot outer fabric with DWR treatment to shed moisture, and a smooth, quiet tricot lining.
Women's Cold Blooded 3-in-1 Parka and Pant are available in Mossy Oak Break-Up Country or Realtree Edge and retail for $259.99 per piece.
Cold-Weather Layering Apparel
Even with capable outerwear, effective layering with the proper garments is key to maintaining warmth and comfort during late-season hunts. Critical base layers are the first garments making contact with the hunter's skin. Additional layering garments can be worn between base layers and outerwear to provide varying degrees of increased warmth-on-demand.
Different weights of base layer garments are available for different conditions. The heaviest are well-suited for cold-weather wear. Some include activated carbon for scent control via odor adsorption. Others control odor with naturally antimicrobial fabrics like merino wool, or employ antimicrobial treatments that attack the bacteria which create body odor. Look for base layer garments that are tailored for hunting and that provide moisture-wicking for moisture management.
Blocker Outdoors' Shield Series Koretec Base Polar Weight Tops and Bottoms feature a warm fleece fabric with an S3® antimicrobial finish to combat odors. These economical base layers retail for just $34.99 per piece.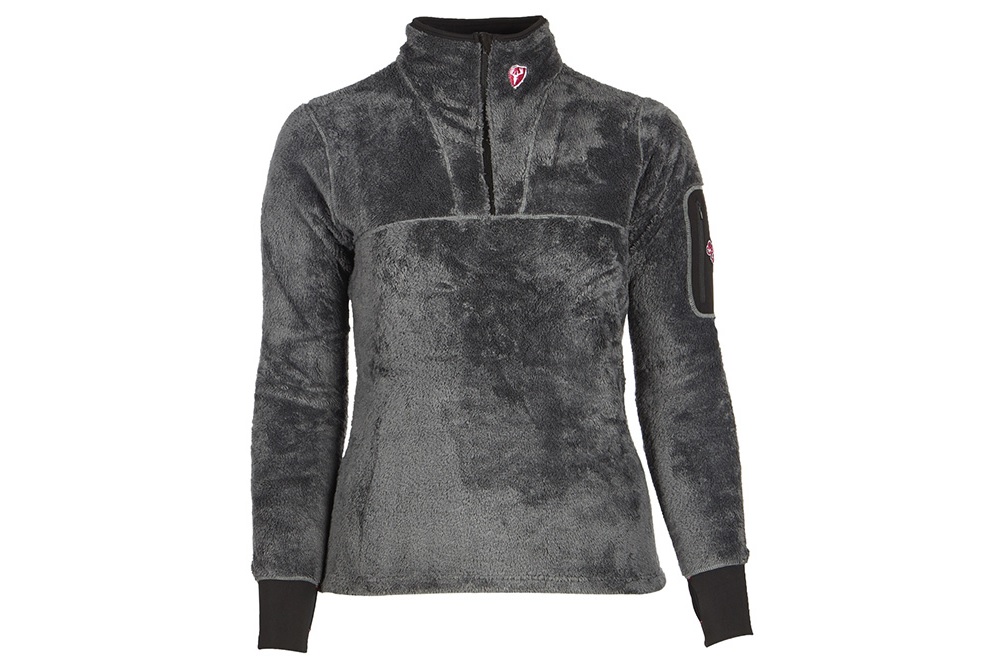 For women, Blocker Outdoors offers the cozy Shield Series SOLA Arctic Weight Top and Bottom. Made from highly comfortable, soft high-pile fleece for extra warmth, these base layers also feature an S3® antimicrobial finish. Retail prices are $69.99 per piece, but they are currently on sale at blockeroutdoors.com for $48.99 per piece.
Stepping up the performance Blocker's ScentBlocker Underguard Base Tops and Bottoms utilize Cold Fusion Catalyst technology, which combines the power of activated carbon with the benefits of Merino wool for odor prevention, outstanding warmth and excellent durability. Retail prices are $99.99 per piece.
ScentLok's premium BaseSlayers AMP Heavyweight ¼-zip Top and Bottom feature and antimicrobial treatment for odor prevention, a wicking treatment for moisture management, and two separate technologies – Carbon Alloy and Fusix – for extreme odor adsorption. They also utilize a zoned long-nap and micro fleece lining for exceptional warmth and comfort. Retail prices range from $79.99-$99.99 per piece.
ScentLok's Women's BaseSlayers AMP ¼ -zip Top and Bottom feature the same technologies as the men's garment, but are tailored for a feminine fit and feature a micro fleece inner lining throughout. Retail prices range from $69.99 to $79.99 per piece, but they are currently on sale at scentlok.com for $47.99 per piece.
Today's top warmth-on-demand hunting garments like those in ScentLok's BE:1 Reactor Series and ScentBlocker's Thermal Hybrid Series utilize a variety of technologies to create supplemental warmth while minimizing bulk. This combination allows hunters to dress for the weather while retaining exceptional mobility.
The ScentBlocker Thermal Hybrid Top and Bottom employ thermal-mapped ThinsulateTM insulation for warmth without bulk and body-mapped Ripstop and poly/spandex fabrics for durability and mobility. Cold Fusion Catalyst technology combines activated carbon with the natural antimicrobial and insulating qualities of Merino wool. These advanced mid-layering garments retail for $169.99 per piece, but are on sale now at blockeroutdoors.com for $95.99 per piece.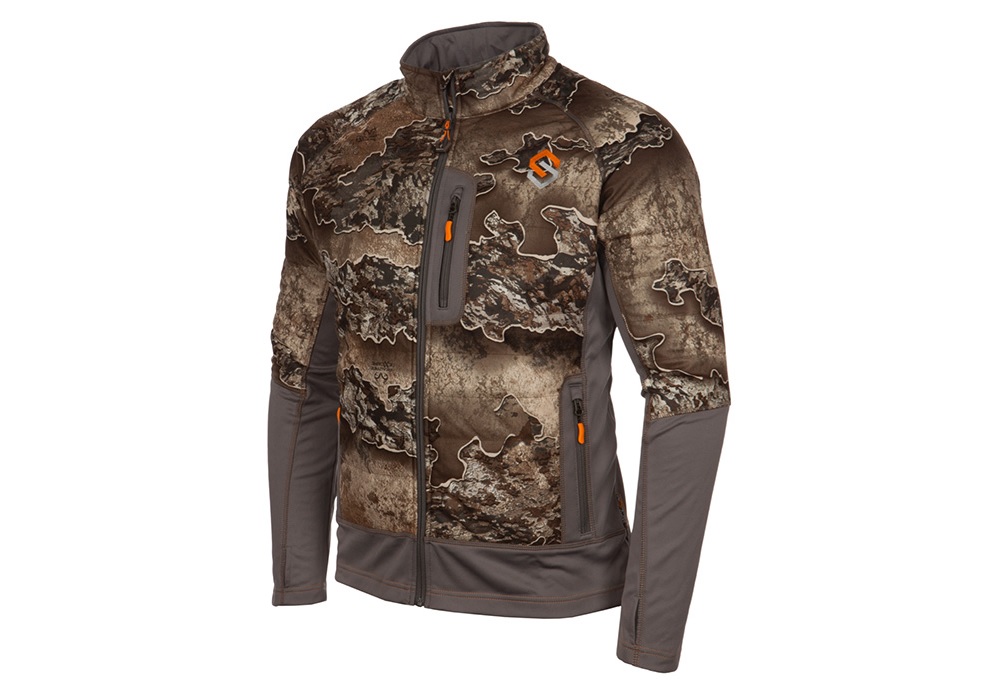 On the ScentLok side, the company's BE:1 Reactor Series includes a jacket, pant and a new heated vest. Reactor garments feature Carbon Alloy for maximum odor adsorption, thermal-mapped Thinsulate insulation for warmth without bulk, and a premium, quiet micro tricot body and upper arm/lower leg fabric for exceptional comfort and range of motion. The Reactor Vest Plus shares similar construction, but also features three heating elements in core areas that are powered by an external power bank (not included). Three heat settings are possible depending on needs. Reactor Series Garments retail between $169.99 and $209.99 per piece.
Many deer hunters hang up their gear and retire to the comforts of the fireplace and football once the thermometer dips. Too bad. For those with remaining tags to fill and the fortitude to brave the frozen landscape, the late archery and muzzleloader seasons provide unique and exceptional opportunities to take down a mature buck. But as Eichler says, "you can't kill him from the recliner." Build a late-season apparel system from the garments highlighted herein and you'll be in the woods – toasty, dry, and ready for that shot of a lifetime – while other hunters are waiting it out on the sidelines.