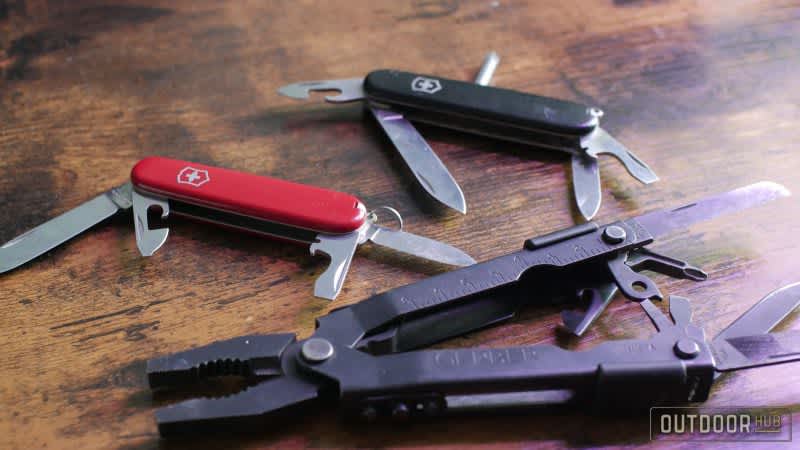 What are the best brands for multitools?
Multitools can be found just about anywhere online these days but there are really only a handful of reputable manufacturers that produce multitools of consistent quality. Among these is Leatherman, who is responsible for a vast majority of the best offerings in the market. While not all of Leatherman's offerings a perfect fit for every situation, they have such a wide variety that you're likely able to find something perfectly suited to your situation or someone else's if you're looking for a gift.
Gerber Gear also makes a great lineup of quality tools that are both handy and affordable. Most Gerber Gear products won't last quite as long as Leatherman products but you'll also be able to replace them for a lot less. Gerber also makes a lot of great tools that fall out of the category of the multitool.
Victorinox could be considered to be the original multitool company back when they introduced the first swiss army knife. Victorinox multitool excels at being super easy to carry just about anywhere, with a limited variety of options for both size and toolset. Where Victorinox multitools don't shine is in the heavy-duty work department. If you know you're going to be doing some heavier-duty work, I'd skip past these and go straight for a Gerber or Leatherman full-sized multitool.
Can I carry a multi-tool on a plane?
The Short answer is no. This is simply because a vast majority of multi-tools have blades or other sharp objects on them that make them a safety risk for the Transportation Security Administration. If you're planning on giving a multitool as a gift to someone this holiday season then it's probably best to ship it directly to them if they are flying in for the holidays.
There is one caveat to this – it's okay to check them in checked luggage. If you know your friend or family member is going to be checking a bag they can safely and legally stow the multi-tool in their checked luggage. Just make sure they know this before they head to the airport!
How often do Multitools need to be maintained?
Like any bladed implement or tool, multitools need occasional or routine maintenance. How much and how often is largely going to depend on what kind of abuse your multitool has been subjected to but in general you'll want to make sure that the blade is sharpened, joints lubricated with a Teflon-based lubricant, and occasionally cleaned with a low viscosity oil like WD-40 that should help displace any water or moisture that has been trapped inside the joints or nooks of the tool.
We are committed to finding, researching, and recommending the best products. We earn commissions from purchases you make using the retail links in our product reviews. Learn more about how this works.