Most of the Tenzing high-performance hunting packs are equipped with an H2O compartment for accommodating 2- or 3-liter reservoirs. Therefore, it only makes sense that Tenzing introduces its own TZ Hydration System with bladders in both sizes.
Advanced materials make the Tenzing bladder liner virtually maintenance free. All that is required for use is to simply rinse, refill and use again and again. The reservoirs will keep water fresh for days, and even weeks, thanks to the TasteFree pouch liner that retains the pure taste of water without any plastic aftertaste, along with several other properties.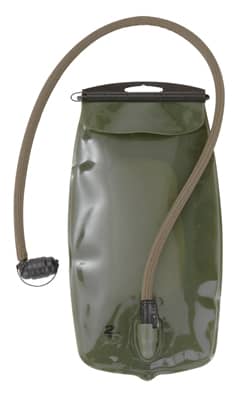 The liner GlassLike surface is 1000-percent smoother than standard pouch films to help prevent bio-film build up. For additional protection, an anti-microbial technology called Grunge-Guard™ inhibits bacteria growth in the reservoir and drinking tube.
Of course, being user friendly is also an important requirement for all Tenzing products, including its H2O reservoirs. Tenzing Hydration System bladders incorporate a proprietary Widepac™ Closure System that features a large opening for quick and easy refills, and a specially designed seal for leak-proof storage. The large opening makes cleaning easier too.
The bladders slip easily into Tenzing packs' reservoir compartments, and their drinking tubes snap into place into the clips made for this purpose in convenient shoulder strap locations for easy access to the water while wearing the pack.
Images courtesy Tenzing
What's Your Reaction?
[reactions id="346947"]